Having trouble with the steps involved when it comes to financial aid? Use the guide below to help navigation your way to success!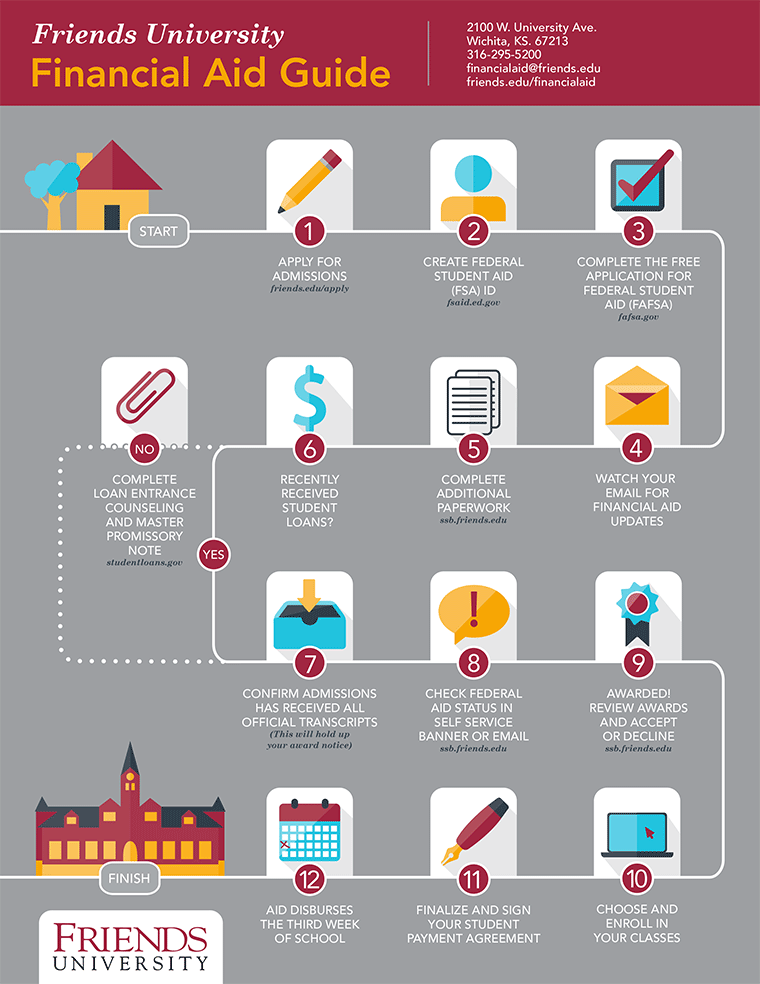 Dependent Verification Worksheet 1617
Independent Verification Worksheet 1617
Statement of Educational Purpose 1617
The Financial Aid Office assists students with every aspect of the financial aid process. Staff members evaluate students' financial aid files, issue institutional award notices, process loan applications and are available to help students obtain information concerning outside scholarships.
Apply for Financial Aid
Students have a variety of financial aid options, including Federal Pell Grants, Federal direct loans and institutional aid. It is important that you start the financial aid process as early as possible, so that your file can be completed before classes begin. Please read up on Early FAFSA before starting the process.
Step 1: Complete the Free Application for Federal Student Aid (FAFSA).
Step 2: Complete and/or provide the appropriate documentation requested by the Financial Aid Office, which may include the following. If you are unsure which form is required of you, please contact the Financial Aid Office at 316-295-5200 or financialaid@friends.edu.
Financial Aid Eligibility
In general, to be eligible for federal financial aid you must:
Demonstrate financial need (for most programs)
Be a U.S. citizen or an eligible noncitizen
Have a valid Social Security number (with the exception of students from the Republic of the Marshall Islands, Federated States of Micronesia, or the Republic of Palau)
Be registered with Selective Service, if you're a male (you must register between the ages of 18 and 25)
Be enrolled or accepted for enrollment as a regular student in an eligible degree program
Be enrolled at least half-time to be eligible for Direct Loan Program funds
Maintain satisfactory academic progress
Not be in default on a federal student loan and do not owe money on a federal student grant.
Additional program-specific eligibility criteria may exist.
For consumer information visit the consumer information page.
For more frequently asked questions, visit the financial aid frequently asked questions page.