Looking to get a jump start on college?
Friends University provides high school and home school students the opportunity to earn college credit with our high school dual enrollment program. Students can enroll in classes on campus or online.
Student Requirements
Submit an application as a high school dual enrollment student
Submit official high school transcript designating junior or senior status
Pay the non-refundable application fee
A written recommendation from your school administrator, counselor or parent (for home school students)
Read more below for the enrollment process and payment information.
---
Application and Enrollment Process
Talk with an admission counselor about high school guest classes and costs
Enroll in classes online through Self-Service Banner
The final grade in the course will be listed on the student's official college transcript
---
Payment
High school dual enrollment courses offered during the regular school year are $70 per credit hour

Lab fees, online fees, or other fees may apply

Students will receive payment passwords (from the Friends Help Desk) by email if you would like to process your payment online
After we have processed the enrollment forms, we email payment instructions directly to the students. High school guest students are granted access to our online portal. They can make payments through that portal, call the cashier to make payments over the phone or mail their payments
Payments are due at the time of registration.

Online payments on the self-service banner are preferred
You may call the cashier 316-295-5865
You may mail a payment to 2100 W. University Ave, Wichita, KS 67213- Attention: Cashier
---
Why Friends University?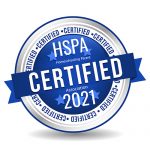 Friends University offers high-quality undergraduate and graduate academic programs for traditional students and working adults. A Christian university of Quaker heritage, we insist that our students learn inside and outside the classroom. We equip students to honor God and serve others while offering programs that open pathways to a profession.
Students that enroll through the Friends University high school dual enrollment program will receive a Friends University Student ID card that can be used to enjoy athletics home games and fine arts events. Visit the Casado Campus Center webpage for information on hours that student IDs can be picked up.