The accounting degree for returning undergraduates concentrates on core accounting and business theory with special attention to decision making and situational analysis. The program also includes financial accounting curriculum in taxation, auditing and research with a focus on responsibility, ethics and critical thinking. This program is designed for students who are interested in an accelerated undergraduate bachelor's degree in accounting.
The bachelor of science in accounting degree enables students to apply fundamental principles of accounting and finance. Faculty members are practicing accountants and coursework has specifically been designed to provide the foundational elements of accounting while incorporating the virtues of a liberal arts education. Students will learn how to interpret and apply the concepts of accounting, reporting, auditing and federal taxation. It is designed for students who wish to work in the accounting field within public and private firms. Recent graduates of the adult accounting program are currently employed at Flint Hills Resources, the Coleman Company and Via Christi Health, among other locations.
Main areas of study include :
Accounting concepts
Business theory and application
Methods for appraising organization performance
Federal taxation and auditing
Accounting information systems
Leadership and ethics
It is recognized that students desiring to become Certified Public Accountants (CPA) must complete 150 credits and a specified set of courses. In most cases, students working toward meeting the CPA requirements will combine a 124-credit undergraduate degree with a graduate degree program, a second degree or additional hours leading to a certification. This degree also preps students with the minimum requirements for a certification in certified management accounting (CMA).
The adult undergraduate accounting degree program is offered in on our campus in Wichita. Please contact an Admissions Counselor at 316-295-5300 or learn@friends.edu for more details.
Testimonials
Program Outcomes
Demonstrate knowledge of the purpose and use of the four financial statements (Income, Equity, Balance Sheet and Cash Flow).
Demonstrate the ability to research, prepare, analyze and review financial and business data to produce documents and reports used in accounting.
Demonstrate understanding of managerial accounting techniques for decision making.
Demonstrate skills in the use of current technologies and analytical tools to perform business functions and facilitate decision-making.
Course Requirements
View the courses required for a Bachelor's degree in Accounting.
View Course Catalog
Career Options
A degree in Accounting can be used in more ways than you may think. Take a look at some of the potential careers that can result from this area of study.
Learn More
Adult Undergraduate Career Development Plan
The path to your future career starts long before graduation. Learn what steps you need to take along the way to put you a step ahead.
Read More
Career Services
We're here to help. Get in touch with our Career Services team to prepare and plan for your future profession.
Get in Touch
Potential Areas of Employment
An accounting major can work for companies that range in size from a sole practitioner to small partnerships to national and international firms. Accounting careers include jobs that involve extensive interpersonal contact, as well as those that involve very little. Other careers could be in the fields of financial planning and investment analysis. Some of our recent graduates are currently working at: Wolters Kluwer, J.R. Koonts Flowers, Cornejo & Sons and Cox Machine, Inc.
Featured Faculty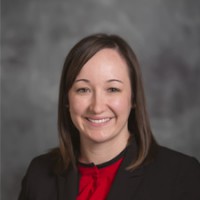 Assistant Professor of Accounting
B.S., M.Acc., Kansas State University