Prepared to serve.
The Friends University adult undergraduate criminal justice program is made up of a broad and diverse set of criminal justice issues and topics, giving graduates a solid educational foundation in criminal justice.
Start your degree in criminal justice.
Program Highlights
Solid foundation in the criminal justice system
The adult bachelor's degree program in Criminal Justice provides students with a solid educational foundation to navigate and lead in the diverse nature of the criminal justice system.
Two concentrations
The Criminal Justice adult bachelor degree program offers two optional concentrations. The Legal concentration is for those interested in careers in law enforcement and prosecution. The Behavioral concentration is for students interested in a future in community corrections or social services related to the criminal Justice system.
Internship
All students are required to serve the community and get real world experience by doing internship hours with a criminal justice or social service organization tailored to the student's career goals. Criminal Justice students have done internships with over two dozen organizations in the Wichita metropolitan area. Out of state internships are also available for those who prefer a career in another location.
Experienced Faculty
Students will take courses with faculty who have expertise and experience in the Wichita and Sedgwick County criminal justice arena.
Study Contemporary Criminal Justice Issues
Study issues in criminal law, social concerns, community relations, criminal psychology.
Understanding the Criminal Justice System
Learn about criminal investigations and forensics in the criminal justice system.
Career Services
Helpful career guidance
Learn on campus or online.
Concentrations
Focus Areas
Our criminal justice degree program allows optional concentrations in specific program areas.
Legal

Be well equipped and armed using the judicial procedures you learn with the legal concentration in criminal justice.

Behavioral

Get inside the mind of the criminal justice system with a behavioral concentration in criminal justice.
In The News
Friends University offers a new Criminal Justice Degree this fall
Friends University will begin offering a new Bachelor of Arts in Criminal Justice degree program beginning this fall. The new degree will be offered to adult students in the College of Graduate and Professional Studies.
Featured Faculty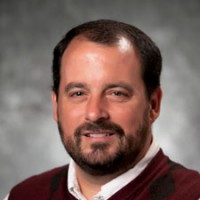 Associate Professor of Sociology & Criminology, Interim Division Chair: Social and Behavioral Sciences
Social and Behavioral Sciences
B.A., Oakland University; M.A., Ph.D., University of Iowa