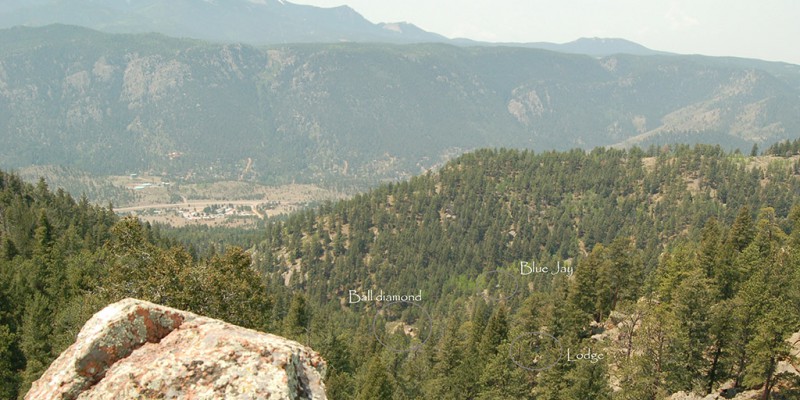 Due to maintenance needs, no reservations will be taken in 2017. We're sorry for any inconvenience this may cause.
Calendar and Reservations
To reserve a cabin at Rockcleft:
Check availability of the dates for the cabin(s) you want to reserve on the calendar.
Contact the Rockcleft calendar secretary via email at rockcleft@friends.edu or telephone at 316-295-5864 to verify your selected reservation dates.
After the calendar secretary verifies your reservation dates, a deposit of 50 percent of the total estimated payment is required to secure your reservation. RESERVATIONS ARE NOT FINAL UNTIL YOUR DEPOSIT HAS BEEN RECEIVED. Acceptable forms of payment are as follows:

In person at the cashier window in Sumpter Hall (Friends University campus) during normal business hours, Monday through Friday from 8 a.m. to 5 p.m. Cash and checks are acceptable forms of payment, along with MC, VISA and Discover credit or debit cards.
Online with a credit or debit card.
Check by mail. Mail check to Friends University, Attn: Rockcleft Camp, 2100 W. University Ave., Wichita, KS 67213.

The remaining balance is due 30 days prior to check-in at Rockcleft Camp by the same methods referenced for making the deposit in #3.
Friends University will provide subsequent billing/refund for changes in reservation following your stay at the camp.
Refunds: A full refund is available if the reservation is canceled 60 days prior to the scheduled date. A refund within 60 days is contingent upon scheduling a replacement group.
Rockcleft is owned and operated by Friends University, Wichita, Kans.