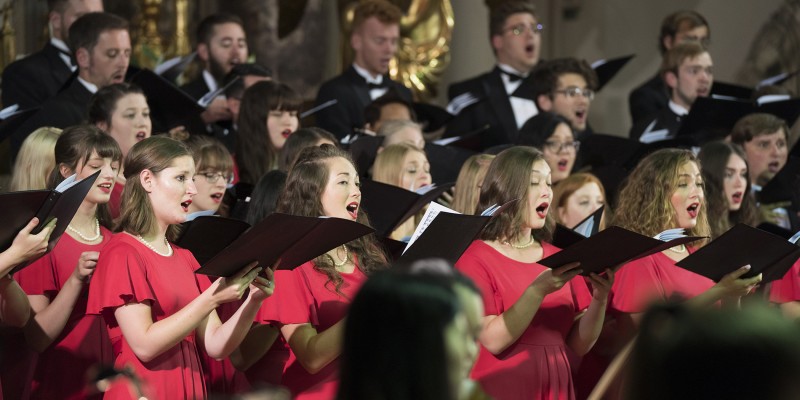 Broadway, classical, world music and more! Known for stirring performances at home and abroad, the sounds of Friends University choirs range from the intimacy of the Jazz Vocal Ensemble to the majesty of the 200-voice Choral Union. Under the leadership of expert faculty and special guest conductors, the voices of Friends University are sure to inspire you!
For more information on all Fine Arts events and ticket information, visit the Fine Arts Events & Tickets page.
Spring 2022 Singing Quakers Tour
This spring, join the Singing Quakers on tour in the Dallas-Fort Worth, Texas area! Reconnect with Friends University and enjoy the premier vocal group from your alma matter on tour in Texas. Concert times and locations are listed below.