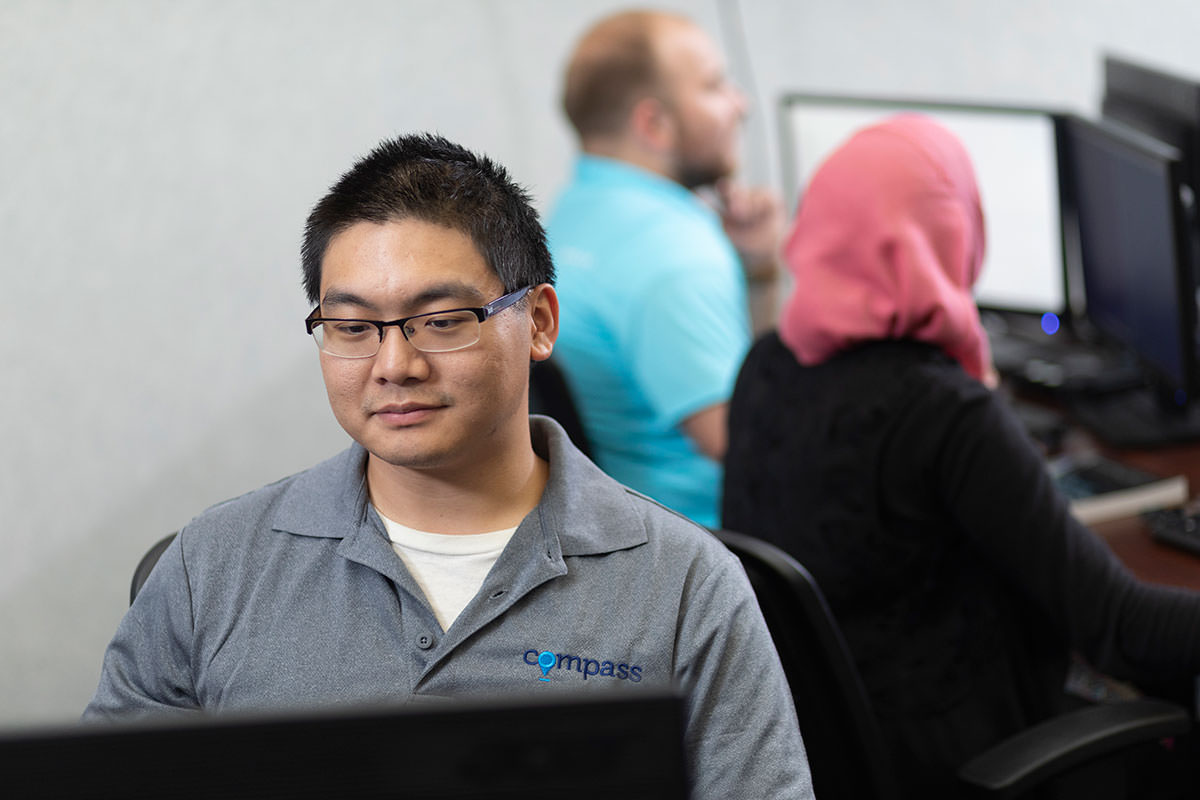 The master of science in information security (MSIS) can be completed by taking online and on campus classes in approximately two years and is designed primarily for students who are responsible for technology-based and information-based workplaces. Graduates from the program work as technology professionals in business, industry or government.
The MSIS degree equips technology professionals with knowledge of emerging security threats and solutions while learning to assess the strategic and operational security needs of information and network systems. Practical applications include how to manage, implement and maintain recommended security solutions.
Students who complete the MSIS degree will be able to analyze and document the requirements for architecture, design and the purpose of computer systems. Specific learning activities guide the development of security protocols designed to protect database systems and data communications. Emphasis on protocols to protect the strategic value of computing systems occurs through advanced knowledge in managing technologies in the enterprise.
As technology leaders, graduates will stay attuned to risk management and asset assessment and will anticipate changes in security systems, network security and cryptography. These actions reflect competence in security policies, processes and business operations. The overall program outcome is to prepare leaders who ensure that security solutions provide a sound, effective and efficient advantage for the organization.
The program has an interdisciplinary perspective that helps in the development of leaders who can operate within the social, political, ethical and technological units of an organization. The program is designed for the technically- and managerially-oriented leader.
Program Outcomes
Research, evaluate, recommend and select current and emerging technologies and advise organizations on their application.
Demonstrate proficiency in collaborative management of IT projects.
Demonstrate the ability to identify and document stakeholder business needs and manage the analysis, design, and technical aspects of IT projects to meet those needs.
Course Requirements
View the courses required for a Master's degree in Master of Science in Information Security.
View Course Catalog
Career Options
A degree in Master of Science in Information Security can be used in more ways than you may think. Take a look at some of the potential careers that can result from this area of study.
Learn More
Graduate Student Career Development Plan
The path to your future career starts long before graduation. Learn what steps you need to take along the way to put you a step ahead.
Read More
Career Services
We're here to help. Get in touch with our Career Services team to prepare and plan for your future profession.
Get in Touch