Are you looking to further your academic interests and career opportunities? The Professional MBA offers you seven concentrations to choose from or you can create your own concentration and earn a general MBA degree. Requirements for the concentration range from 12 to 15 credits and will be designated upon your completion on your official Friends transcript.
Accounting concentration
The Accounting concentration consists of five courses designed to develop your skills in the functional areas of for-profit and not-for-profit organizations, while accommodating students wishing to continue accounting degrees in Kansas, beyond the bachelor's degree level. Students who have taken all courses required by the Kansas State Board of Accountancy (KSBOA) and successfully complete 150 or more credits are qualified to sit for the CPA exam. Additionally, students who have at least two continuous years of professional experience in management accounting or financial management can also sit for the Certified Management Accounting (CMA) exam.
Courses include:
ACCT 610 Advanced Financial Accounting
ACCT 620 Advanced Auditing
ACCT 630 Advanced Income Tax
ACCT 640 Advanced Commercial Law
OPMT 510 Operations Management
Friends MBA with accounting has been awarded a number of distinctions:
Healthcare Leadership concentration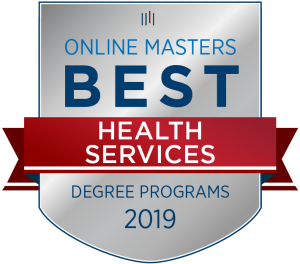 As the US healthcare system continues to evolve, the Healthcare Leadership concentration provides you with a solid foundation of knowledge in insurance coverage, workforce compensation trends, prescription drug administration and risk management. The concentration is designed to enhance your leadership skills and enables you to create innovative solutions to adapt in an ever-changing health care system. In 2019, our MBA with a Health Care Leadership concentration was listed at #17 in the nation on the "Best Online MBA in Healthcare Management Programs" and was noted for being the "Best in Career Development."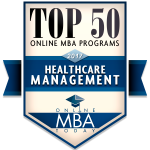 Plus, the Friends online Master of Business Administration with a Health Care Leadership concentration ranks No. 27 in the nation as assessed by onlinembatoday.com. It's the only Kansas program listed in the top 50!
Courses include:
HLCL 522 Quality Management in Healthcare Organizations
HLCL 530 Risk Management & Decision Making
HLCL 550 Healthcare Finance
HLCL 690 Managing Complex Healthcare Systems
Cyber Security concentration
Cyber Security threats are real and happening every day. Adding the Cyber Security concentration to your MBA program will set you apart in the job market and provide you with the tools to identify and mitigate vulnerabilities in your work environment. You will be introduced to the fundamentals of cyber security and learn important legal and ethical matters with practical application for written cyber security policies within organizations. You will gain effective working knowledge in security risk analysis and the risk management framework.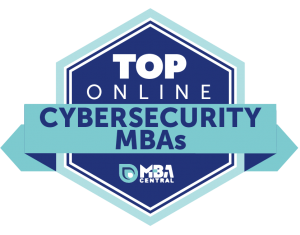 In 2019, our MBA with a Cyber Security concentration was ranked at #19 in the nation on "The 20 Best Online Cybersecurity MBAs."
Courses include:
CYBR 500 Fundamentals of Cyber Security
CYBR 506 Information Assurance, Compliance, & Cyber Law
MIS 575 IT Audits and Controls
CYBR Network and Systems Security Administration
Finance concentration
The concentration in finance will enable you to combine your broad MBA education with specialized skills necessary to compete regionally and beyond. You will explore ethics in finance and public policy, evaluate an organization's overall financial health, work with financial instruments and tools to construct and manage a global portfolio and assess risk associated with investing in international markets.
Courses include:
FINC 605 Ethics in Finance and Public Policy
FINC 610 Financial Analysis and Business Valuation
FINC 615 Investments and Portfolio Management
FINC 620 Investing and Managing Across Global Markets
Human Resources concentration
If you want to better manage the complexity of today's ever changing workforce, the MBA with a concentration in Human Resources is for you. Learn to analyze HR situations in the workplace through a generalist approach providing a well-rounded understanding of the strategic impact of human resource management. This concentration prepares students for organizational decision making with talent recruitment, personnel management, productivity compensation and compliance.
Courses include:
HRMT 505 Strategic Human Resource Perspectives
HRMT 510 Compensation and Benefits
HRMT 515 Talent Acquisition and Development
HRMT 520 Labor Relations and Employment Law
HRMT 525 Risk Management in Human Resources
HRMT 530 HR Analytics and Measurement
Change Management concentration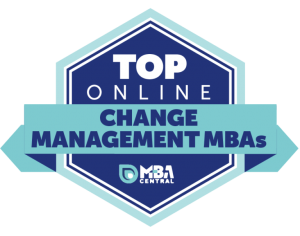 The Change Management concentration teaches you how to redirect resources, business processes and budget allocations in order to transition individuals, teams and organizations and bring about sustainable change. Throughout the concentration courses you will use a variety of organizational development tools and techniques specifically designed for today's complex business environments.
Courses include:
BASD 604 Dynamics of Effective Process Consulting and Coaching
BSAD 609 Change Management
BSAD 620 Design Thinking and Innovations for Sustainability
BSAD 630 System Thinking
Supply Chain Management concentration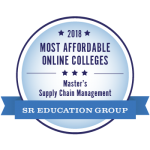 The Supply Chain Management and Logistics concentration provides you with the skills to manage the flow of goods and services. This includes the movements and storage of raw materials, of work-in-process inventory, and of finished goods from point of origin to point of the consumer.

You will understand the importance of ERP systems, learn how to conduct lean manufacturing reviews and know how to develop a supply chain that will strengthen an organization's competitive advantage in a global market. Friends University has been ranked 7th for Master's Degrees in Supply Chain Management in the 2019 OnlineMasters.com Colleges,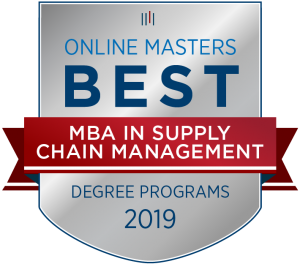 5th for Master's Degrees in Supply Chain Management in the 2018 Top Online Colleges ranking which is based on value and 12th for Master's Degrees in Supply Chain Management in the 2018 Most Affordable Online Colleges by SR Education Group.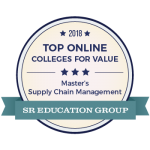 Courses include:
OPMT 510 Operations Management
OPMT 530 Supply Chain Management
OPMT 555 Six Sigma Green Belt with Green Belt Certification
OPMT 615 Enterprise Systems & Supply Chain Management
OPMT 620 Management of International Trade Operations
The professional MBA with a specific concentration empowers you to meet real-world business challenges.
The professional MBA also includes a prior learning assessment that could potentially reduce the program by at least two foundations courses.