Latino Leaders Class of 2022
Jason Alfaro
Music Education Major
Jason Alfaro was born in Torrence, California and moved to Wichita in 2014. He graduated in 2018 from Wichita Southeast High School. He plays clarinet, violin and saxophone in the University Band, Chamber Orchestra and Jazz Ensemble respectively. He is also participating in the HALO and cNAfME student organizations. Jason hopes to use his time at Friends to further his education and benefit as well as develop his skills as a scholar and musician. He hopes that his time at the University will mold him into a responsible and intellectual member of society, and he looks forward to everything Friends has to offer.
Bellaly Escalante
Theatre Education & Spanish Major
Bellaly Escalante is a graduate of Wichita High School South and is a current freshman at Friends University. Bellaly is a first-generation student who is double majoring in Theatre Education and Spanish. Her dream is to travel and teach along with being an interpreter. Bellaly's biggest inspiration is her mom, who has supported and loved her through every step of this new journey. She is most looking forward to seeing where her education takes her and the journey it will provide!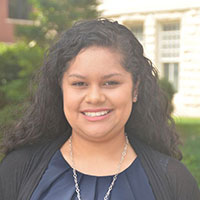 Elisabeth Jimenez
Pre-Med Biology Major & Spanish Minor
Elisabeth graduated from North High School and is a current freshman at Friends University. Elisabeth's dream career that she is striving to accomplish is a Pediatric Doctor. She is a first-generation 4-year college student in her family. Her family is from Durango, Mexico, and she has one younger brother. Both of her parents are the reasons that she is perusing her dreams and attending college. She knows following God's plan for her life will help her end up on the right path. Elisabeth is excited to see what the future holds in store for her.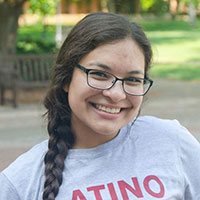 Mira Martinez
Graphic Design & Spanish Major
Mira graduated from Wichita North High School and is now pursuing a degree in Graphic Design and Spanish. Some of her hobbies include drawing, singing and spending time with her family. Mira is excited to further her education and turn her passions into a career.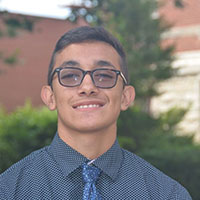 Julio C. Mendez
Zoo Science Major
Julio C. Mendez is from Chicago, Illinois and graduated from Von Steuben High School. He was born and raised on the Southwest side of the city and came to Wichita to attend Friends University. His mother was born in Chicago, Illinois while his father was born in Mexico City, (Mexico) and moved to Chicago at a young age. Julio is a part of the Zoo Science club and the animal care lab at Friends. Julio aims to open up his own zoo some day and wants to set an example for his younger siblings and friends that out of state college is a possibility for them. He has enjoyed getting to know his fellow Latino Leaders and is optimistic about the future ahead.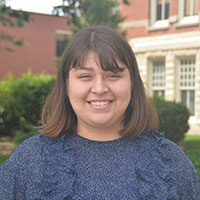 Edith Muñoz
Art Education Major
Edith Munoz is an art education major who spends her time with her family and her fluffy cat, Tori. She has a younger brother and sister, and an older sister who lives in Missouri. She enjoys Chick-fil-a pickles and Japanese food. Some of her hobbies include: collecting mangas, traveling and watching
Disney movies with Tori.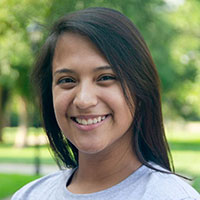 Vanessa Osorio
Health Science Major
Vanessa was born in Panorama City, CA and moved to Wichita when she was five years old. She is the youngest of 5 siblings and graduated from Maize South High School. Vanessa lives on campus and is proud to be part of the Latino Leaders and Competitive Cheer Team at Friends University. Vanessa works as a head baker at J.Rae's Bakery, going on her third year.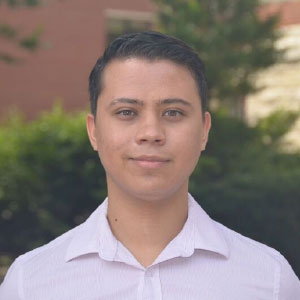 Elijah Reyes
Health Science Major
Elijah Reyes was born the eldest out of four to Roman & Carmen Reyes and graduated from Maize South High School. His hopes of going to Friends is to pursue the Pre-Med field and one day become an anesthesiologist or geneticist. Elijah has volunteered at Wesley Hospital and various other organizations and joined the Health Science Club in the hopes of learning as much of the medical field as he can. During his sophomore year of high school, Elijah was diagnosed with a genetic disorder but continues and strives for excellence in all walks of his life regardless of any setbacks he may come across.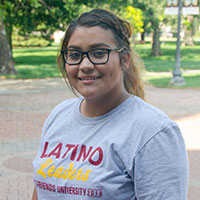 Naomi Rivera
Early Education Major & Graphic Design Minor
Naomi was born in Victorville, California and moved to Wichita when she was seven years old. She graduated from Wichita Southeast High School even though she completed her freshman and sophomore years at Wichita East then transferred to Wichita Southeast her junior year. She will be the first to complete a higher education degree in her family. Naomi commutes 15 minutes every day to and from school; she lives with her loving family that will provide for her until she completes college. Naomi is planning on graduating with a degree in early education and a minor in graphic design. Naomi works as a tutor at an elementary school nearby. Though she makes minimum wage, she loves what she does.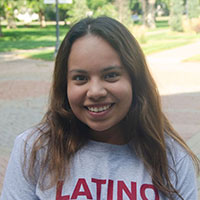 Brianna Ruiz
Zoo Science Major
Brianna graduated from Newton High School, and is a current freshman at Friends University. Brianna's dream career is to be a field biologist or work in animal conservation. She's a first-generation college student. Her family is from Chihuahua, Mexico, and she has one younger sister. Her parents are the ones who really inspired her to go to college and pursue her dreams, so she won't have to struggle the way they did. Brianna is looking forward to the next four years at Friends University and finding out exactly how she wants to help animals in the wild.
---
Professional Mentors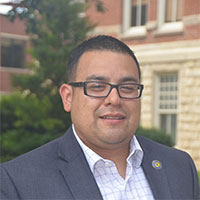 Shaun Rojas
Director of Civic Engagement, Kansas Leadership Center
Mentor to Jason Alfaro
As the Director of Civic Engagement at the Kansas Leadership Center, Shaun is in charge of supporting and encouraging Kansas Leadership Center Alumni to host community conversations around the state on tough issues. Shaun earned a bachelor's degree in political science with a minor in history from Wichita State University.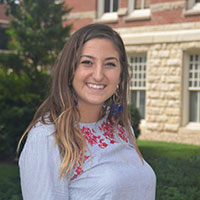 Sydney Rummery
Spanish Teacher, Andover Central High School
Mentor to Bellaly Escalante
Sydney is a second-year educator and assistant cross country and track coach at Andover Central High School. She also serves as sponsor of the Kids For Kids program. In August of 2018 she received the district's nomination for the KSDE Secondary Educator Horizon Award. As an undergraduate student at Friends University, she received the KSDE Teacher of Promise award. She graduated from Friends University in 2017, receiving a Bachelor of Arts Degree in Spanish and Spanish Education. She loves cross-connecting Spanish and other content areas, focusing on student goals and college and career readiness, and helping students become better people for the future of our community.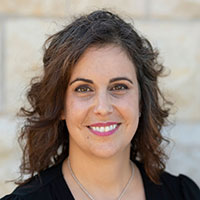 Jennifer Whitney
Creative Director, Lifeboat Creative
Mentor to Mira Martinez
Jennifer has over 18 years of experience in design and marketing. A graduate of The University of Texas at Austin, she has been with Lifeboat Creative since 2007 where she designs and oversees the creative department's work in branding, logo design, print, digital, web, creative writing and whatever else bubbles up. In a nutshell, Jennifer makes sure that everything makes sense, captures attention and looks pretty. Prior to that, she worked at two other ad agencies and produced, directed and wrote commercials for a Fox TV affiliate.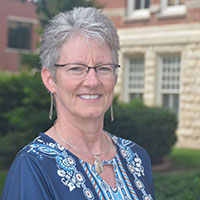 Janet Miller
Administrative Coordinator, Wichita Area Sexual Assault Center
Mentor to Naomi Rivera
Janet Miller is Administrative Coordinator at Wichita Area Sexual Assault Center (WASAC) where she has worked for 11 years. Prior to her full time employment at WASAC, she served on Wichita's City Council from 2009 – 2018 including two years as Vice Mayor. A graduate of Kansas State University with a Bachelor of Science degree in education, Janet began her career as a middle school teacher with certifications in mathematics and English. Her professional work has included marketing, communications and administration with employment at Mid American Credit Union, Exploration Place and Kansas Health Foundation. Janet has served on numerous civic and non-profit boards, including Wichita Citizen Review Board, United Way Community Impact Committee, Botanica – The Wichita Gardens, Old Town Association, Historic Midtown Citizens Association, Wichita Park Commissioners, and Wichita Downtown Development Corporation.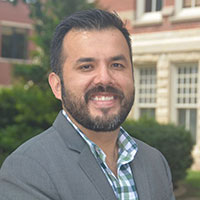 Javier Villegas
Agent, Farmers Insurance
Mentor to Julio Mendez
Javier Villegas came to the United States from Mexico in 2009 in search of the American dream. He received his Bachelors in Business Tourism at the Universidad de Leon in Mexico, and began working as a Farmers Insurance Agent in Wichita. As his business grew, he began to find opportunities to help others in the local Hispanic community the same way he had been helped by others. Through his involvement with the Hispanic Chamber, he has found more of the tools needed to help the businesses of his clients grow and succeed. Villegas relishes the chance to help others live out their own American dreams. "If you work hard and do things the right way, you can be successful here," he says. "I'm living the American dream.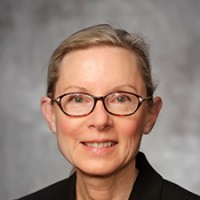 Dr. Dona Gibson
Director, Master of Education in Teaching and Learning and Master of Education in Special Education
Mentor to Edith Muñoz
Dr. Gibson graduated from Friends University with a Bachelor of Science degree in elementary education. Her masters is from Wichita State University and her doctorate from Kansas State University, both degrees in curriculum and instruction with emphasis in special education. Her public school teaching life includes five years as a first grade teacher and two years as a special educator. She has taught at Friends since 1981 in educational psychology, curriculum and special education, and directs the Master of Education in Teaching and Learning and the MEd in Special Education licensure programs.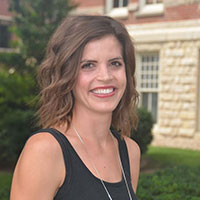 Ellen Teran
Mentor to Vanessa Osorio
Ellen graduated from Friends University with a major in Elementary Education, minoring in Spanish. She taught Kindergarten in Kansas City, Kansas public school district for 4 years, and was named the district's 5-star service award recipient in 2015. While in Kansas City she was an advocate for her students in the Rosedale community, and created an after school youth center at an impoverished apartment complex. She is married to fellow Latino Leaders Professional Mentor Paul Teran, and during their time in Dallas for his medical residency, she stayed home with their two young girls. Now back in Wichita, she has joined the staff at ICT SOS, a local non-profit organization fighting human trafficking in our community.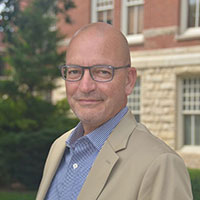 Dr. Randy Mijares
Medical Doctor, Specialty in Internal Medicine
Mentor to Elisabeth Jimenez
Paul Teran
Pediatric Hospitalist
KU School of Medicine – Wichita / Wesley Children's Hospital
Mentor to Elijah Reyes
Paul is a Pediatric Hospitalist in the Department of Pediatrics at KU School of Medicine – Wichita and Wesley Children's Hospital. He is a proud graduate of Friends University, went to medical school at the University of Kansas in Kansas City and then completed his Pediatric Residency at the University of Texas – Southwestern / Children's Medical Center in Dallas, TX. Throughout his medical training he led several medical outreach programs and was an active advocate for child health on the local, state and federal level. He has special interests in medical student and resident education, diversity in medicine, community programs and legislative advocacy. He is married to fellow Latino Leaders Professional Mentor Ellen Teran.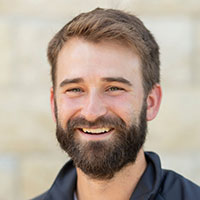 Michael Clifford
Curator of Innovation & Partnerships for GLMV Architecture; Lead Facilitator & Founder of Capacity Ministries
Mentor to Brianna Ruiz
Michael Clifford spent five years working as a zookeeper at AZA accredited institutions, a season as a game capture specialist in South Africa, and five years working for the Apprentice Institute at Friends University. Mike now works with over 150 zoos and aquariums monthly around North America to foster a conversation about the future of zoological conservation and impact. He helps design organizational change, create new exhibits, and works to improve the natural world.
---
Peer Mentors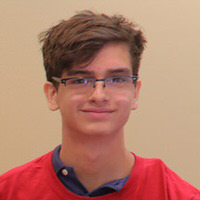 Brandon Piña
Computer Science & Business Major, Sophomore
Mentor to Jason Alfaro
Brandon Piña comes to Friends from Goddard High School. He has been playing guitar for 10 years and bass for six years. He lives with his parents and three brothers. In his free time, Brandon enjoys hanging out with his friends and playing music together.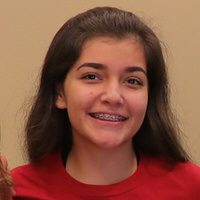 Kimberly Bustillos-Chacón
Psychology & Spanish Major, Sophomore
Mentor to Bellaly Escalante
Kim's dream career is to be a forensic psychologist. Her family is from Chihuahua, Mexico, and she has one older brother and a younger sister. She's a first-generation college student wanting to become a great example for her family – especially her little sister. Her parents are the ones who really inspired her to go to college and pursue her dreams, so she won't have to struggle the way they did.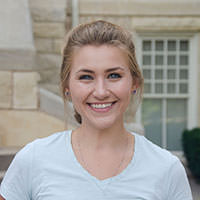 Chloe Cannata
Health Science Major, Graduate
Mentor to Elisabeth Jimenez
Chloe Cannata graduated from Friends University in 2018. She participated in the Track and Field program and was also Executive Business Manager of the Student Government Association at Friends. Chloe was a member of the health science program and has a strong passion for the medical field. She is currently awaiting notice of acceptance for medical school to fulfill her lifelong goal of becoming a doctor.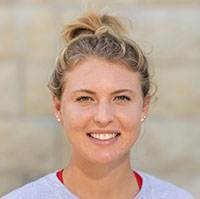 Cassidy Darrah
Health Sciences and Spanish Major, Junior
Mentor to Mira Martinez
Cassidy Darrah is from Wichita, Kansas. She is a part of the soccer team and tennis team at Friends University as well as the president of Sigma Delta Pi & Spanish Club. Cassidy is very passionate about traveling and helping others. She hopes to become a medical missionary. Some of Cassidy's goals for the future include attending dental school and traveling to Spanish-speaking countries and working with missions programs.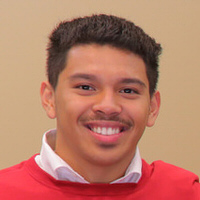 Dustin Le
International Business & Christian Spiritual Formation Major, Sophomore
Mentor to Julio Mendez
Dustin Le graduated from Wichita South High School and has lived in Wichita, Kansas for about 10 years. He lives with his parents, sisters and cousin. Dustin's mom is from Tecomán (Colima), Mexico and his dad came from Saigon (Ho Chi Minh City), Vietnam. Dustin is part of the men's soccer team at Friends. Some of Dustin's goals for the future are to retire his parents at a young age, so that he can give back to what his parents worked hard for. Dustin is looking forward to graduating with the five other Latino Leaders who started the program with him.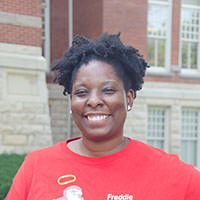 Jocelyn Logan
Biology and Spanish Major, Senior
Mentor to Edith Munoz
Jocelyn Logan is from Wichita, Kansas. She is a member of the Hispanic American Leadership Organization (HALO), Spanish Club, as well as the Health Science Club. Jocelyn served 11 years in the United States Air Force and enjoys in her free time volunteering at the local VA hospital. Ever since she could remember, she knew that she wanted to help people, whether it was serving her country or working in a hospital. Jocelyn wishes to fulfill her childhood dream by becoming a pediatrician who travels internationally, helping under-served populations.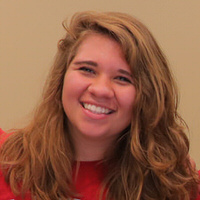 Allison Franco
Zoo Science & Field Biology Major, Spanish & Graphic Design Minor, Sophomore
Mentor to Vanessa Osorio
Allison Franco was born in Guatemala City, Guatemala and moved to the United States when she was nine years old. She graduated in 2017 from Maize High School. Allison's biggest goal in life is to co-own a conservation center to rehabilitate marine and wildlife animals with her sister. In her free time, you can find Allison walking her three dogs, going on adventures with her parents and two older sisters, cheering for Friends University, hanging out with friends, or dreaming about her next vacation to Disney World. Allison is excited to create a positive change and bring awareness with her fellow Latino Leaders to the Hispanic community.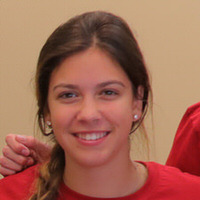 Ana Waren
Spanish & Biology Major, Sophomore
Mentor to Elijah Reyes
Ana Waren has lived in Wichita Kansas for 19 years and attended Maize South High School. Ana enjoys playing soccer in her free time and is on the women's soccer team at Friends University. Some of Ana's goals at Friends are to meet new people and graduate with two majors. Ana lives with her parents, her little brother and her two dogs.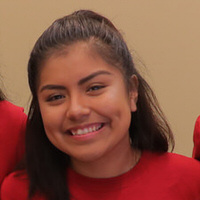 Nohemí Pineda
Criminal Justice & Spanish Major, Sophomore
Mentor to Naomi Rivera
Nohemí was born in Reseda, CA and moved to Wichita when she was eight years old. She graduated from Wichita East High School and is a first generation graduate from high school and will be the first in her family to graduate from college as well. Nohemí commutes and lives with her family and is proud to be part of the Latino Leaders at Friends University. Nohemí works as a Sales Associate at Dillard's.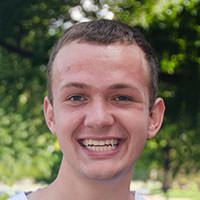 Tanner Frey
Zoo Science and Spanish Major, Sophomore
Mentor to Brianna Ruiz
Tanner Frey is from Wichita, Kansas. He is a member of the Zoo Science Club as well as a HALO (Hispanic American Leadership Organization). Tanner's passions include animal care and random trivia. After college, Tanner plans to become a zookeeper, and help with conservation efforts for endangered species around the world.
---
Academic Mentors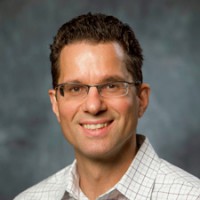 Dr. Mark Bartel
Associate Professor of Music and Director of Choral Music
Mentor to Jason Alfaro
Dr. Mark Bartel has taught in the Division of Fine Arts at Friends University since 2005. He is conductor of the Friends University Singing Quakers and the Chamber Choir, and teaches in the areas of choral conducting and applied voice. As Director of Choral Music he guides the performance season and the recruiting and outreach of the Friends University choral program. His choirs have performed at state and regional conventions and he regularly leads the Singing Quakers on tour, including international destinations. Dr. Bartel is the Artistic Director and Conductor of the Wichita Chamber Chorale and past conductor of the Wichita Community Children's Choir. He is active as a guest conductor and clinician for honor choirs and festivals in both the U.S. and Canada. Dr. Bartel presents on topics related to choral music and worship, and currently serves as the President of the Kansas Choral Directors Association. He holds degrees in music and history from the University of Winnipeg, the Master of Music and Master of Sacred Music degrees from Southern Methodist University, and the Doctorate of Musical Arts degree from the Eastman School of Music.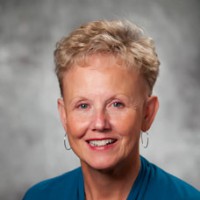 Janet Eubank
Assistant Professor of Teacher Education; Program Director for Elementary Education; and, Division Chair (Interim) for Teacher Education
Mentor to Bellaly Escalante
Mrs. Janet Eubank joined the faculty of Friends University in 2005. Before coming to Friends, Mrs. Eubank was an elementary school classroom teacher for over 20 years; a teaching specialist for Reading/Language Arts for six years; and, curriculum director for seven years all in the Wichita Public Schools. Mrs. Eubank also volunteers for Teach for Life, a local organization providing teaching resources to teachers around the world. She earned her bachelor's degree in Elementary Education from Wichita State University, a Master of Arts in Teaching degree from Friends University and an administrative endorsement from Newman University.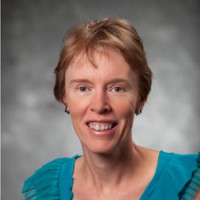 Dr. Nora Strasser
Professor of Mathematics; Division Chair of Natural Science & Mathematics
Mentor to Elisabeth Jimenez
Dr. Nora Strasser joined the faculty of Friends University in 1987 – prior to that she was on the faculty at Wichita State University for four years. She is very active in educational research and presents frequently at national and international conferences. Her main focus of research is using technology in math education. Her latest research projects have included using 3D printing projects in calculus and augmented reality in the classroom. Dr. Strasser received her bachelor's degree in Mathematics at the University of South Dakota and her master's degree in Mathematics with a Computer Science concentration from the University of South Dakota. Her doctorate degree is in Higher Education with a Mathematics Education emphasis from Nova Southeastern University.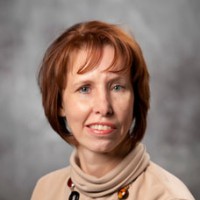 Karen Scroggins
Assistant Professor Graphic Arts & Director of Visual Arts Program
Mentor to Mira Martinez
Karen Renee Scroggins is the Director of Visual Arts program (2015) and Assistant Professor of Graphic Arts (2000) at Friends University, Wichita, KS. Scroggins' professional career includes 30 years working as a designer, four years in a corporate setting, eight years at an education institution and 18 years teaching at Friends University. Scroggins teaches graphic design through all four years of development—from beginner to pre-professional, including guiding students through internships, portfolio and capstone courses for advanced students in the visual arts program at Friends University. Scroggins has had the opportunity to travel abroad with students and colleagues to Paris, London, Cancun and Cuba. In the summer of 2018 Scroggins worked for the Chickasaw Nation Arts Academy teaching graphic design. Professional organizations that Scroggins has been involved in the past and presently include American Institute of Graphic Arts, University and College Designers Association, Kansas Associated Collegiate Press and National Council for Marketing and Public Relations. When Scroggins was active in NCMPR she received awards on her design work and publications.
Scroggins will have a solo exhibit at Friends University March 2019 "Untold Stories". Her work was selected to be shown in the Wichita National All Media Exhibition in 2017. Scroggins actively exhibits in shows; in 2017 she had a solo exhibit at City Arts "Inspirations". Scroggins donates artwork to various nonprofit fundraisers. She has Friends University graphic design and visual communication students work on nonprofit organizations design projects in order to give back to the Wichita community.
Education:
BACHELOR OF FINE ARTS / GRAPHIC DESIGN Phillips University; MASTER OF SCIENCE IN EDUCATION / ADULT EDUCATION Newman University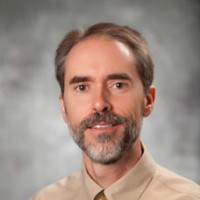 Dr. Patrick Mathews
Professor of Biology & Program Director of Zoo Science
Mentor to Julio Mendez and Brianna Ruiz
Dr. Mathews has been a member of the faculty at Friends University since 2003. His prior faculty experience includes two years at Stephens College in Columbia, Missouri, and three years at Missouri Valley College in Marshall, Missouri. He received his bachelor's and masters' degrees at Truman State University, and his PhD at the University of Arkansas. Though broadly trained in all aspects of biological sciences, Dr. Mathews completed his doctoral research on the predator/prey relationships between wasps and beetles, and is the university's resident expert on all things creepy-crawly.
Dr. Jeremy Gallegos
Professor of Philosophy and Ethics – Division Chair Christian & Liberal Studies; General Education Assessment Coordinator
Mentor to Edith Munoz
Dr. Gallegos has been with Friends University for ten years, starting in 2008. For six of the ten years, he worked in the College of Adult and Professional studies, first as an assistant professor and then as Associate Dean for the College. Five years ago, Dr. Gallegos joined the faculty of the College of Business, Arts, Sciences and Education as a Division Chair and has been promoted to a tenured full professor over this period of time. He received his B.A. degree from Wichita State University and his M.A. and Ph.D. from Purdue University. Currently, Dr. Gallegos is active in his church, provides strategic planning and leadership facilitation for various local organizations, and sits as Vice-Chair of the Ethics Committee at Wesley Medical Center.
Nichole Pendleton
Associate Professor of Accounting
Mentor to Vanessa Osorio
Nichole Pendleton, a Kansas native, attended Kansas State University earning her Bachelors and Masters in Accounting. After working in both public and private accounting, she moved on to Friends University in 2005. She is a Certified Public Accountant and has continued to work in industry doing taxes since 2001, specializing in farming and small businesses. She teaches eight different accounting courses, personal finance and the first year experience class at Friends. She loves to help students find a love of accounting and helps them with internships and full-time jobs.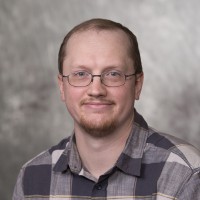 Professor Aaron Krone
Assistant Professor of Art
Mentor to Naomi Rivera
Professor Aaron Krone was born in Concordia Kansas and made his way to Wichita to study at Friends University. While attending Friends, he was influenced by his professors to enter art shows and juried competitions, as well as connecting with the local artists to learn different art processes. After graduating he attended Fort Hays State University graduate art program, majoring in painting and minoring in drawing. At Fort Hays Professor Krone studied under Joel Dugan and Michael Jilg while earning his master's degree. He has won several local juried competitions in the state of Kansas and has exhibited his artwork in galleries across Kansas and neighboring states.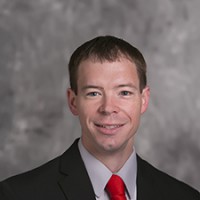 Dr. Preston Todd
Assistant Dean in the College of Business, Arts, Science, & Education
Mentor to Elijah Reyes
Dr. Todd has served at Friends University since 2007. Dr. Todd helps lead the college's initiatives for retention and completion. His goal is to provide an engaging campus environment to promote learning and overall student success. Having worked in Student Affairs, Enrollment Management, and Academic Affairs, Dr. Todd works to promote an integrated student experience from admissions through graduation. Additionally, Dr. Todd serves as the study abroad coordinator for students pursuing an off-campus semester experience. Dr. Todd has written and presented multiple times through the Consortium for Student Retention Data Exchange (CSRDE).