Welcome to the Spring Break Missions Trips page. Both trips have a deadline to register of March 3rd. You can sign up for either of them via the links below.
If you would like to help send students on these missions, you can learn more about how to give to Friends by clicking the button below:
Habitat for Humanity
Omaha, NE
March 19-25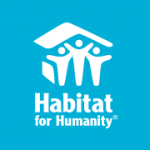 As Christians it is our mission to love and serve others as Jesus did. This spring break our team of students is going to be serving through Habitat for Humanity. As Jesus journeyed to new places to help those in need, we too will be journeying – this time to Omaha, Nebraska. We will be constructing and fixing homes for those who do not have one. During this time, the goal will be to grow closer to the Lord through service, group discussions and activities, fellowship and prayer. We hope you will consider joining us as we serve and grow alongside one another.
To sign up, visit https://goo.gl/forms/ms39Dvv10zDDlOsE2.
Psalm 127:1
Unless the Lord builds the house,
the builders labor in vain.
For the Nations
Dallas, TX
March 19-24

We believe that Jesus was a refugee who exhibited great love for those who were also strangers in a foreign land. As followers of Christ, our group has the desire to have the same heartbeat as Jesus. We have a great opportunity to partner with the refugee ministry that For The Nations is already doing. Our purpose is to be made more into the image of Christ, and to be about the work that he set out to do. We will have the opportunity to do this in a variety of ways as we seek to be a blessing to all we encounter in this missional experience. Primarily this will be helping teach adult ESL classes and after school tutoring for K-8th grade students, assisting those who are refugees transitioning to life in Dallas. As we continue to do the restorative work of Christ, his Kingdom will be made on earth as it is in Heaven.
To sign up, visit https://goo.gl/forms/vTm53D1BATujEoqv1.
Luke 4:16-21
16 He went to Nazareth, where he had been brought up, and on the Sabbath day he went into the synagogue, as was his custom. He stood up to read, 17 and the scroll of the prophet Isaiah was handed to him. Unrolling it, he found the place where it is written:
18 "The Spirit of the Lord is on me,
because he has anointed me
to proclaim good news to the poor.
He has sent me to proclaim freedom for the prisoners
and recovery of sight for the blind,
to set the oppressed free,
19 to proclaim the year of the Lord's favor."[a]
20 Then he rolled up the scroll, gave it back to the attendant and sat down. The eyes of everyone in the synagogue were fastened on him.21 He began by saying to them, "Today this scripture is fulfilled in your hearing."
Haley Alloway
Associate Campus Pastor and Director of Outreach
Office: 316-254-5746
Email: haley_alloway@friends.edu