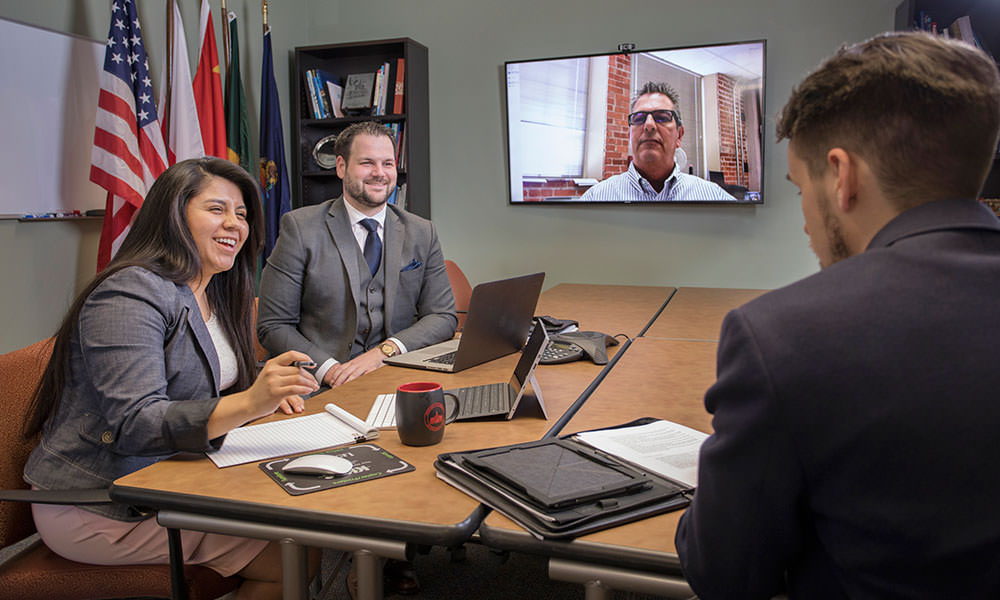 As technology continues to bring countries closer together, the need for individuals well-versed in global commerce expands. A degree in international business is designed to help students prepare for a career in an organization that does business both domestically and in one or more countries abroad.
This growing field is ripe for motivated individuals with an interest in all aspects of global commerce and culture.
Program Outcomes
Describe, interpret and distinguish between types of economic systems and analyze exchange functions within various systems.
Analyze and interpret the economic climates and risks of various countries.
Demonstrate and apply fundamental management techniques pertaining to the American workplace with the ability to comprehend those of other cultures.
Potential Areas of Employment
Management Analyst
Budget Analyst
Human Resources Management
Financial Management
Translator/Interpreter
Marketing Management
Importing/Exporting
International Banking