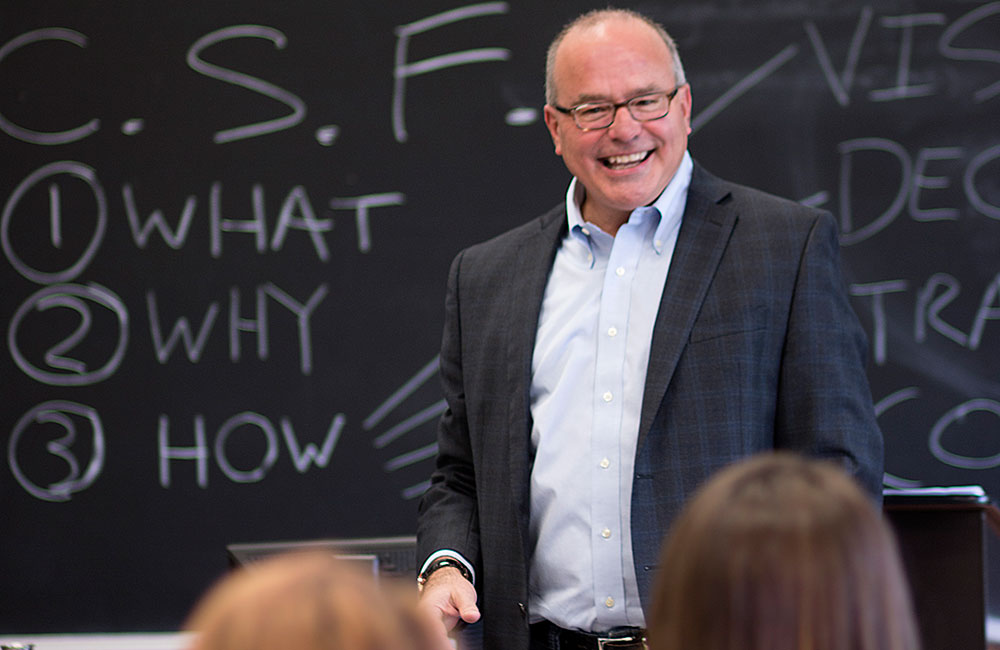 Are you looking for a way to deepen your spiritual life on a personal level and prepare for a life of ministry, while still majoring in another field like business, psychology or education? While Friends University offers a stand-alone major in religion & philosophy, the Christian spiritual formation major is specifically designed to be a second major or certificate for students who want to learn how a heart and soul that have been shaped by the Christian faith can greatly enhance their chosen career path, then work toward developing that deepened spirituality.
Christian formation, or spirituality, has often been called "discipleship" or "Christian education," but today spiritual formation is a recognized field of academic study as well as a popular vocation. This unique program combines classroom study as well as hands-on experience in actual ministry settings. In addition, this program includes national and international travel, which will enhance the overall undergraduate experience as well as prepare the student for world-wide ministry and Christian service wherever and whatever their career path may be.
Testimonials
My primary major may determine what I do, but the CSF program will continue to develop how I do it and the kind of person I become.

AJ Cossell, Christian Spiritual Formation Graduate, 2017
I am thankful for the CSF program for giving me good and beautiful images of God, enabling me to live more fully into my vocation, providing opportunities to serve and ultimately teaching me how to love God and my neighbor with more of my heart, soul, mind and strength.

Josiah Brown, Christian Spiritual Formation Graduate, 2017
The Christian Spiritual Formation program is one of the main reasons I came to Friends University. I wanted to be part of the CSF program because I wanted to learn as much about Jesus as possible. There was an unquenchable thirst for God in my life, and the CSF program has helped make that longing more acute.

Samantha Filer, Christian Spiritual Formation
Apprentice High School Academy
The Apprentice High School Academy (AHSA) is an opportunity for juniors and seniors in high school who genuinely desire to become the type of leader who thinks, lives and acts as Jesus would. We are enrolling students who presently want to learn what life in God's kingdom is all about: a life of peace, patience, self-sacrifice, joy, hope, and love. This program is designed to challenge you to articulate your thoughts more clearly, to strengthen your thinking about spiritual growth, and to teach practical skills designed to connect you with a good and beautiful God in all facets of your life. The application deadline for AHSA 2018 is April 27, 2018. Please contact Dr. Stan Harstine at harstine@friends.edu or 316-295-5876 for more information.
Apply for AHSA 2018 at https://www.friends.edu/ahsa.
The Magnificent Story
For more information about The Magnificent Story by James Bryan Smith, read our news release.
For more information about the Apprentice Institute, please visit www.friends.edu/about/apprentice-institute.
Course Requirements
View the courses required for a degree in Christian Spiritual Formation.
View Course Catalog
Career Options
A degree in Christian Spiritual Formation can be used in more ways than you may think. Take a look at some of the potential careers that can result from this area of study.
Learn More
4-Year Career Plan
The path to your future career starts long before graduation. Learn what steps you need to take along the way to put you a step ahead.
Read More
Career Services
We're here to help. Get in touch with our Career Services team to prepare and plan for your future profession.
Get in Touch