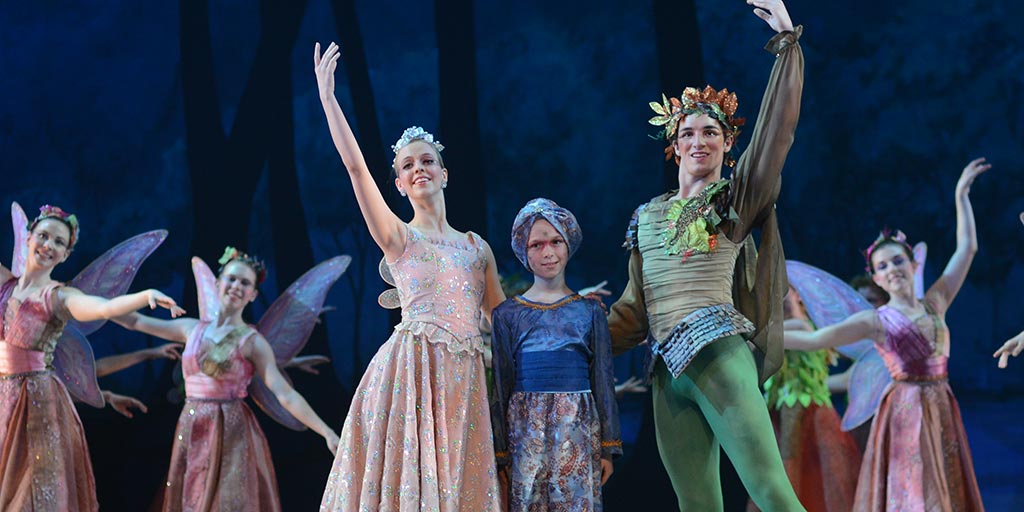 You can design a degree that's right for you. The Friends University ballet degree fosters excellence in preparation for a professional career in the world of ballet with opportunities for additional studies in teaching, administration and therapy. But ballet classes are only part of the curriculum. Each ballet degree can be uniquely designed for individual students depending on interest, ability and goals.
Our purpose is to offer a ballet education that creates talented performing artists so that they may achieve their individual goals and become confident leaders in their chosen professions. Final projects are designed to propel students into creative, successful careers. A nurturing and supportive environment, combined with professional ballet training, enables dancers to reach their full potential as their passion for arts education thrives.
The Friends University Ballet Department invites world-class guest choreographers, artists and teachers to visit the campus each year. Our repertoire includes ballets by George Balanchine, Twyla Tharp, Dominic Walsh, Shawn Stevens and many others. We are committed to introducing our dancers to current artists throughout the world of dance. Recent artists include dancers from the New York City Ballet, Denver Ballet and choreographers from Houston and Los Angeles.
In 2007 and 2008, Friends University was the host site for the Central Region of the American College Dance Festival Association Conference. These conferences involve more than 25 university faculty members and dancers representing 14 university ballet programs. Chosen performers participated in the National Festival at the Kennedy Center in Washington, D.C.
The Friends University Ballet Department has toured in Orleans, France, and Cancun, Mexico, as well as participated in ongoing exchange programs with both sister cities.
The Friends Ballet program is fostering my growth as an artist while propelling me toward my dreams.

Madeleine Roe, Ballet
Program Outcomes
Demonstrate a performance technique that is applicable to your body.
Meet the required repertoire requirement of performance course work.
Demonstrate the ability to analyze rhythm, special design, the elements of dance, and the methods of constructing dances.
Demonstrate the ability to choreograph and present a staged group piece.
Potential Areas of Employment
Professional dance companies
Dance studios
Education
Private instruction
Coaching
Degrees
Schedule an audition
To audition for our ballet program and scholarships, you are encouraged to attend one of four Fine Arts Showcase Days. If you cannot come to our Wichita campus on any of these dates, you may make arrangements for a special date and time by contacting Associate Professor of Dance, Sharon Rogers at 316-295-5408 or email at rogerss@friends.edu.
Fall Ballet
Watch Friends University Student rehearse for James Wallace's contemporary piece, Terminal, that was performed at the Fall Ballet 2016.