The art of communication
With Media Studies and Visual Communication concentrations, this degree provides the opportunities for artists and filmmakers to build careers doing the form of art they love.
Start your future in communications.
We live in the Information Age, which means never before have there been so many opportunities for writers, artists and filmmakers to build careers doing the form of art they love. Graduates of the Friends University communications program work in fields such as electronic media, graphic arts, public relations, television, radio and film.
Communications is a program that is interdisciplinary and gives you the opportunity to study business, media and the visual arts. You will choose a field of emphasis while retaining the option to select classes from any of the other areas.
Being located in the Wichita/metro area is a great advantage for our communications students. You will have internship opportunities with both profit and non-profit organizations. You can participate in internships at ad agencies, public relations firms, newspapers, video and animation production studios, print shops, television and radio stations, and within communications departments at a variety of area businesses and industries. There also are internships available right here on campus. An internship in a relevant career field can help you better gauge your skills and interests, make valuable contacts, and even consider new options. We pride ourselves on getting you connected with employers and giving you a hands-on learning experience in addition to your coursework. You will also be able to take advantage of professional organizations and events such as AIGA (American Institute of Graphic Arts), Creative Rush, MakeICT and Wichita Art Museum Art Chatter.
Media Studies Track
The Media Studies concentration prepares you for a career in digital video or film, or multimedia production. In addition to core communications classes, you will complete coursework in media production and post-production, digital movie-making, or animation. You will study script writing, story-boarding, digital video, photography, scenic and lighting design, makeup applications and effects, and post-production editing, as you create and produce projects using digital media and technology.
Friends communications graduates are currently working at some of the following locations: Wichita radio stations such as KFDI, KTLI, KBUZ, KNSS; local television stations KWCH, KAKE, KSN, KPTS, KQTW; Digital Brand; Cornerstone Studios; Trees for Life; Koch Industries; and Nexlearn.
Visual Communications Track
Visual Communications is designed to prepare students for professional practice in graphic design, advertising, marketing communications, media, web design, digital imaging or related fields. As students prepare for a career in visual communication, they develop a research-based design process to produce a portfolio and pursue an internship. You can even participate in Friends online writing magazine, The Mews.
Communications Program Outcomes
Demonstrate proficiency in various types of professional writing.
Demonstrate an understanding of the legal and ethical issues in the fields of journalism or public relations.
Media Studies Program Outcomes
Demonstrate knowledge, appreciation and understanding of major mass media.
Demonstrate the ability to critically analyze and research media program content within an ethical perspective.
Demonstrate knowledge and understanding of scriptwriting formats for various mass media applications.
Demonstrate the ability to create and compose media programming projects.
Demonstrate knowledge and understanding of the technical production process for media.
Apply classroom instruction and acquired skills through successful completion of a production portfolio and/or field internship.
Visual Communications Program Outcomes
Compile, display and orally support a portfolio of work in a portfolio course that will compare favorably with students completing a similar program of study in the region.
Satisfactorily perform business (marketing, promotions and/or public relations), graphic design, media, marketing or photography skills in an off-campus internship that will compare favorably with students completing a similar program of study in the region.
Academic Plan
Wondering where to start? This recommended schedule will help keep you on track, from your first semester to graduation.
Get Started
Career Options
A degree in Communications can be used in more ways than you may think. Take a look at some of the potential careers that can result from this area of study.
Learn More
4-Year Career Plan
The path to your future career starts long before graduation. Learn what steps you need to take along the way to put you a step ahead.
Read More
Career Services
We're here to help. Get in touch with our Career Services team to prepare and plan for your future profession.
Get in Touch
Featured Faculty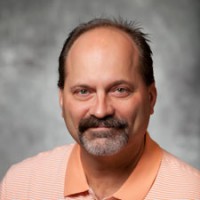 Assistant Professor of Drama and Media (directs theatre and media communications)
Fine Arts
B.A., Sterling College; M.A., Regent University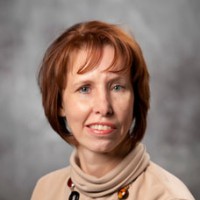 Assistant Professor of Graphic Arts; Director of Visual Arts Program and Art Education (directs visual communications)
Fine Arts
B.F.A., Phillips University; M.S., Newman University