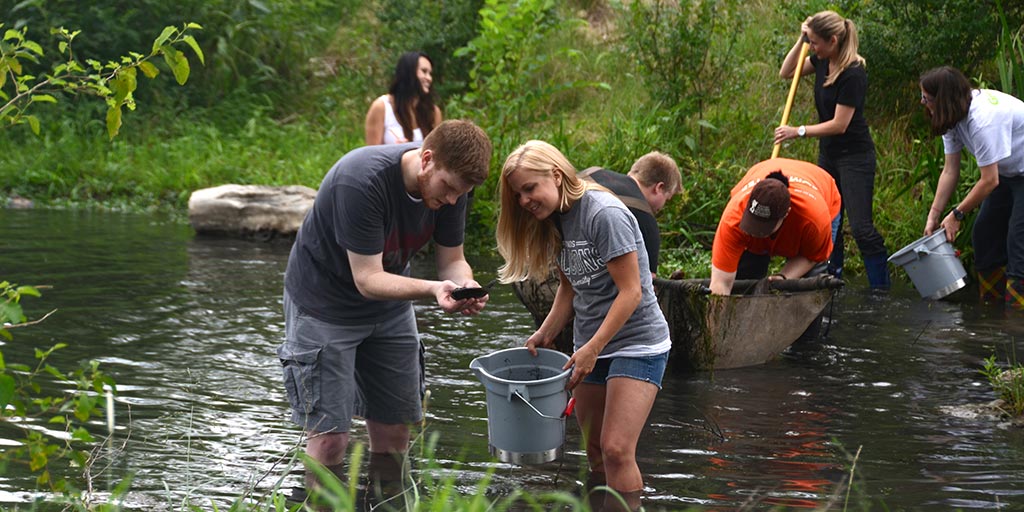 Each professor teaching in the biology program at Friends University has earned his/her doctoral degree and is involved in teaching and research with undergraduate students in areas ranging from studies in local bird populations to DNA/molecular biology research. We encourage our students to participate in research with a professor in an area of interest.
Facilities for the biology program are located in William Penn Science Building, which has been stocked with the latest equipment for teaching and research. The Natural Science and Mathematics Division also provides computers in the laboratories in order to integrate emerging technologies with basic scientific experiments.
"You learn to look beyond what you see in front of you. You learn to draw conclusions based on what you have and to continue to search for answers. While attending Friends University, I especially enjoyed the lab work, which was usually outdoors and off campus and allowed me to get my hands dirty." – Lindsay Bryant, biology student
Program Outcomes
Possess knowledge of the diversity of living organisms.
Possess knowledge of cellular structures and processes.
Possess knowledge of Mendelian, molecular and population genetics.
Possess knowledge of ecological processes.
Possess knowledge of the sources of variation in populations, the mechanisms of natural selection and the principles of evolution.
Possess knowledge of the structure, function and complexity of living organisms.
Understand the role of homeostasis in the maintenance of life.
Possess knowledge of scientific method and scientific experimentation.
Potential Areas of Employment
Pharmaceutical companies
Medical labs
State parks
Conservation organizations