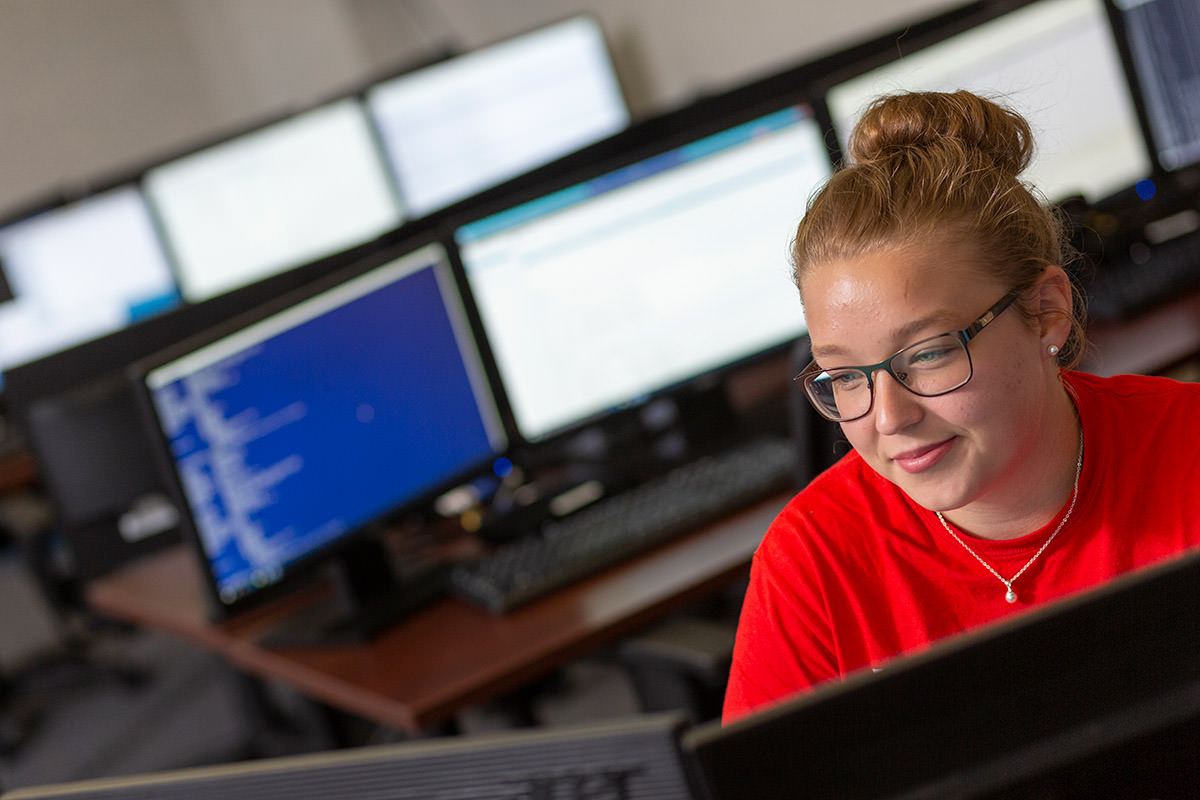 You will be immersed in learning that challenges you through practical application of critical-thinking and problem-solving skills. In the end, you will be prepared to enter a career working alongside information technology and security professionals, pursuing excellence in an ever-changing technology landscape.
Up to $16,000 in Scholarships for Cyber Security Degree Seeking Students
Traditional undergraduate students pursuing a Cyber Security degree program from Friends University are eligible for up to $16,000 in scholarships on a yearly basis. To learn more, visit our institutional scholarships page to learn about scholarships and use our financial aid calculator.
As a student of our Bachelor's in Cyber Security degree program, you will learn how the cyberspace environment functions at each layer of operations; from the physical equipment that is used to control data, at rest and in motion, to modern operating systems use and manipulation. You will be exposed to virtualization technologies, network architectures and networking, information security and cryptography as well as the laws, policy and regulations that govern cyberspace. You will be challenged to understand how malicious actors in cyberspace take advantage of people, systems, applications and various technologies in order to stop them in their tracks.
Cyber Security Jobs & Growth
Graduates of the Cyber Security program can expect to be extremely competitive in the job market as demand for cyber professionals is at an all-time high and is expected to continue to grow at a rate of approximately 18% or more through 2024 (Bureau of Labor Statistics, U.S. Department of Labor). According to the (ISC) 2015 Global Information Security Workforce Study, there will be a predicted global shortfall of 1.5 million cyber security professionals worldwide by 2020.
Additional information about job opportunities and career paths for Cyber Security professionals can be found at http://cyberseek.org/pathway.html.
More information about potential Cyber Security jobs and professions can be found on our Cyber Security Jobs page.
Cyber Security Degree Concentrations
Students earning a bachelor of science in Cyber Security degree from Friends University may choose from two distinct concentrations: business or math/science.
INTRUST Bank Cyber Security Laboratory
Friends University's state-of-the-art Cyber Security Lab is one of only three of its kind in the nation in a university setting. You can learn more about the INTRUST Bank Cyber Security Lab on the Friends University Cyber Security Lab page.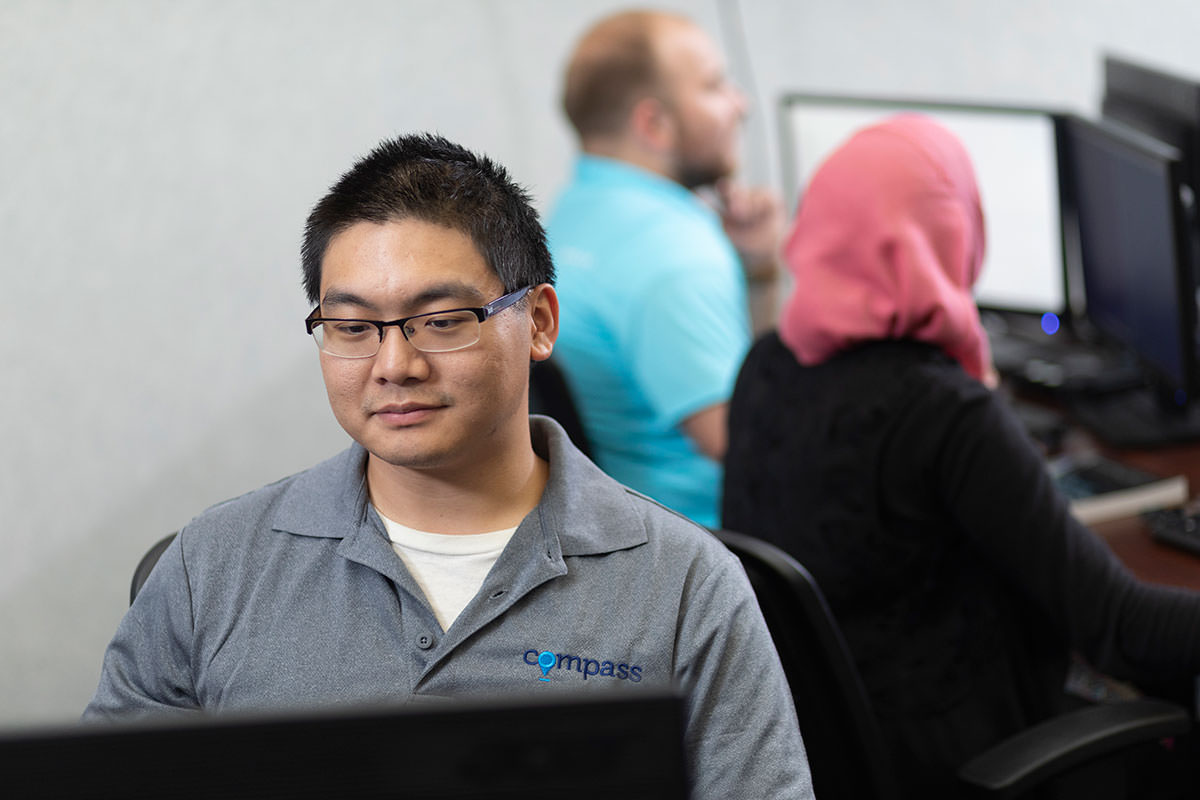 Distinctive Features of Friends' Cyber Security program
Only Kansas private institution offering a Bachelor of Science degree in Cyber Security
Focus is on practical application experiences
State of the industry cyber security training range and virtual laboratory designed to provide a learning environment that stimulates real-time threats and practical network defense capabilities
Read more about Friends University's Cyber Security program at KMUW:
Friends University Lab Prepares Cybersecurity Students For Ever-Evolving Threat Landscape
It is recommended students in the Cyber Security Program have a personal computer with the following minimum capabilities (Higher capability is recommended):
A quad-core processor operating at ~2 GHz (Intel core i5 or better)
64 bit OS compatible with/capable of hosting VMware Workstation Player
8 Gb of RAM
500 Gb of HDD or SDD disk space
USB 3.x capable
Running Windows 7 or Newer
Academic Plan
Wondering where to start? This recommended schedule will help keep you on track, from your first semester to graduation.
Get Started
Course Requirements
View the courses required for a Bachelor's degree in Cyber Security.
View Course Catalog
4-Year Career Plan
The path to your future career starts long before graduation. Learn what steps you need to take along the way to put you a step ahead.
Read More
Career Services
We're here to help. Get in touch with our Career Services team to prepare and plan for your future profession.
Get in Touch