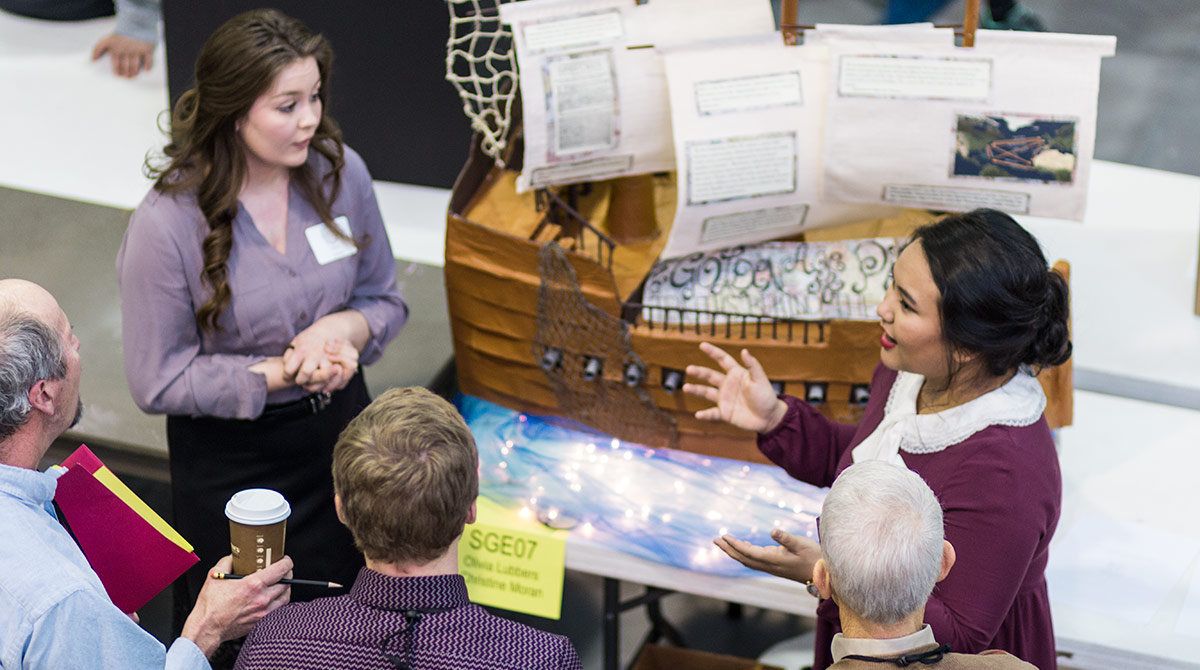 The History and Political Science major aims to instruct students on the historical and political dimensions of their own citizenship, and sharpen their ability to contribute meaningfully to the never-ending struggle to understand and improve the conditions of their fellow human beings and societies in which they live. Specifically, this degree provides students with the fundamental historical and political awareness that all knowledgeable citizens need, preparing them for opportunities they will professionally require.
Program Outcomes
Demonstrate an understanding of the essential events, trends, and ideas that have shaped the political, economic, and cultural history of the United States and other countries around the world.
Show competence in the practical and theoretical requirements of research, writing, and communication in the fields of History and Political Science.
Apply one's skill in research, writing and communication to the ongoing obligations of being a historically informed citizen, capable of participation in the United States and in other countries around the world.
Areas of Potential Employment
Government Agencies
Political Offices and Staff
Primary, Secondary, and Advanced Education
Libraries and Museums
Journalism
Nonprofit Organizations
Law
Community Organizing and Social Advocacy