Earn your degree in psychology
A degree in psychology will prepare you to better understand how the mind works and how it influences our thinking, behavior and relationships.
Psychology
Start your future in psychology.
The psychology degree program at Friends University is a practice-oriented degree designed to prepare students to work in the helping professions or prepare for graduate school. The psychology courses are combined with sociology and human service courses to give students a broader base of study and application.
In addition to classroom study, students spend two semesters in field experiences to help you prepare for the workplace and begin networking with other professionals. This also serves as an experience base for graduate school. This is a hybrid major with class one night a week on campus for two semesters and the rest of the major coursework taught online. Friends University also has a very active psychology club on campus.
A psychology degree offers three areas of emphasis – Pre-Graduate Studies, Pre-Professional Studies and Industrial Psychology. These areas allow flexibility so students may focus on a special area of interest within the psychology degree.
Prepares students for general careers working with people and for graduate training
Teaches students to work with families, family intervention and counseling for all age groups
Prepares students to work for social service agencies
Friends University psychology graduates are currently employed at places such as: Wichita Children's Home, Mental Health Association of Sedgwick County, Pando Initiative, Big Brothers Big Sisters, USD 259, and Catholic Charities. Some of our pre-professional majors are enrolled at Emporia State University, Wichita State University, University of Kansas, Fuller Seminary, and North Texas University.
As an Eagle Scout, I learned to give back. So becoming a student at Friends became an opportunity for me to not only become better educated, but also to lead others in the community as I have been so blessed to receive.

Chris Tice, Psychology
Program Outcomes
Understand the major theoretical approaches, research findings, and historical trends in the science of psychology.
Demonstrate and understanding of the use of major research methods in psychology, including design, data analysis, and interpretation.
Apply the major theoretical approaches in psychology to reality-based personal, social, motivational, emotional, educational, and organizational issues.
Academic Plan
Wondering where to start? This recommended schedule will help keep you on track, from your first semester to graduation.
Get Started
Career Options
A degree in Psychology can be used in more ways than you may think. Take a look at some of the potential careers that can result from this area of study.
Learn More
4-Year Career Plan
The path to your future career starts long before graduation. Learn what steps you need to take along the way to put you a step ahead.
Read More
Career Services
We're here to help. Get in touch with our Career Services team to prepare and plan for your future profession.
Get in Touch
Friends 4 + 1 MBA degree program
As a psychology major, you now have the option of applying for Friends 4 + 1 MBA degree program. This program enables you to earn your bachelor's degree and your MBA in just five years! Start by taking 12 credit hours toward your MBA degree during your senior year while completing your bachelor's degree. These 12 hours will also be included as elective courses towards your bachelor's degree. It's sort of like taking one course and counting it twice! Then apply for our MBA program through a graduate school application. Upon acceptance by the MBA program director, you would be able to complete the remaining 18 credit hours of the MBA degree in year five.
If you're interested in learning more about Friends 4 + 1 MBA degree program, please contact Preston Todd, Assistant Dean of the College of Business, Arts, Sciences and Education at todd@friends.edu or 316-295-5623.
Featured Faculty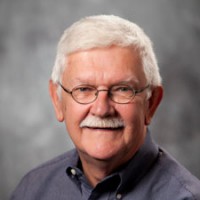 Associate Professor of Family Life
B.S., Abilene Christian University; M.A., California State Polytechnic