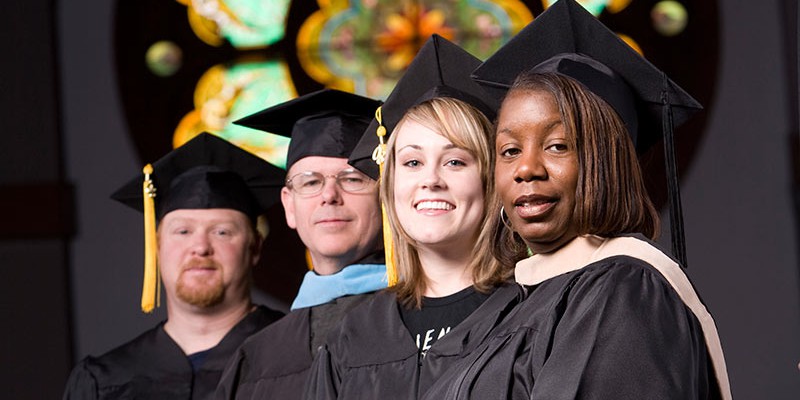 Mission – Who We Are
Friends University, a Christian University of Quaker heritage, equips students to honor God and serve others by integrating their intellectual, spiritual and professional lives.
Vision – Where We Want To Be
Friends University will provide a high quality learning experience with nationally recognized programs and a focus on transformative education that places special value on each individual, shining the light of God's love to our community and world.

Values
R.I.S.E. Core values are ideals shared by the Friends community, influencing our behaviors and attitudes:
Respect – Integrity, civility in our words and actions, regard for others.
Inclusion – A spirit of cooperation and equality.
Service – A commitment to servant leadership, caring for each other and our community.
Excellence – Giving our best to our students at all times (student focused), that we may walk truly in the light of our faith (honor God).
Strategic Plan
The Friends University Strategic Plan was approved by the Board of Trustees in May 2018. The plan is built on scripture – Matthew 7: 24-27 – "Therefore everyone who hears these words of mine and puts them into practice is like a wise man who built his house on the rock…." The title of our plan "A Strong Foundation" is built on four main themes or "pillars:" Robust Enrollment, University-Wide Stewardship, Thriving Community and Dynamic Learning.