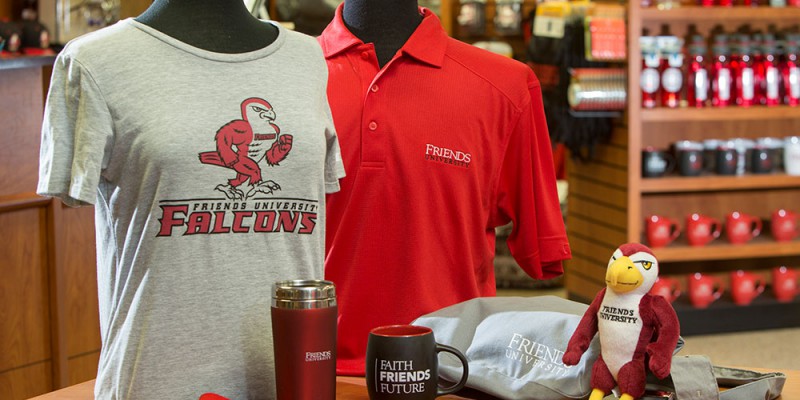 Treat yourself to your favorite school sweatshirt or T-shirt, pick up a graduation gift for that special student, or get books to feed your mind. The Friends University Bookstore serves the Wichita campus through the brick-and-mortar facilities in the Casado Campus Center or virtually anywhere through our website.
And now, Friends University Bookstore is helping to make college more affordable for you with two cost-saving programs, text rental and price match.
Text Rental – Rental texts offer discounts of up to 80 percent compared to purchasing new.
Price Match – Price Match gives you confidence that Friends University Bookstore is providing access to all required course materials at the lowest price possible. If you find course material that you purchased at the campus store advertised at a lower price from a competing retailer, you are eligible to receive the difference from the campus store. Price Match allows you to apply price match funds to supplies of other needed materials available at the campus store.
Faculty members, click here to research your textbook needs.
---
Bookstore Contact Information