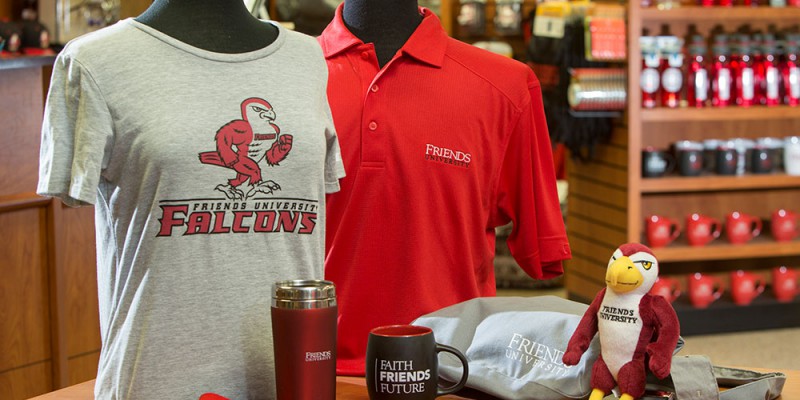 Treat yourself to your favorite school sweatshirt or T-shirt, pick up a graduation gift for that special student, or get books to feed your mind. The Friends University Bookstore serves the Wichita campus through the brick-and-mortar facilities in the Casado Campus Center or virtually anywhere through our website.
And now, Friends University Bookstore is helping to make college more affordable for you with text rental, a cost-saving program.
Text Rental – Rental texts offer discounts of up to 80 percent compared to purchasing new.
Faculty members, click here to research your textbook needs.
---
Bookstore Contact Information
Click here for store hours
Phone: 316-295-5869 or 1-800-794-6945, ext. 5869
Fax: 316-295-5515