Degree Programs | Scholarships | Tickets & Events |  Covid-19 policies  Donate To Fine Arts
---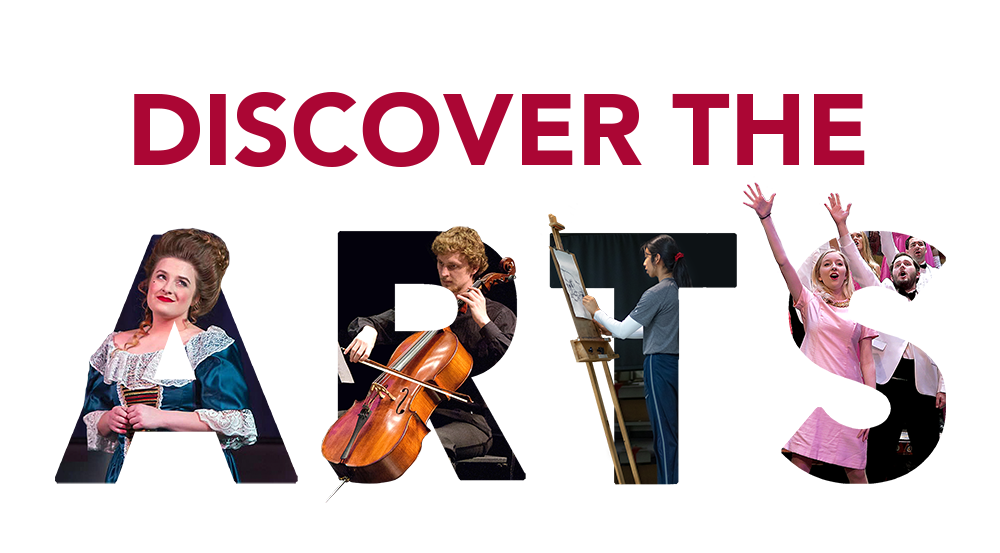 The Friends University Division of Fine Arts provides opportunities for you to create and perform in a challenging, but nurturing environment. We're the region's most exceptional Fine Arts program with skilled faculty who will guide and mentor you as you learn and grow as musicians, artists, dancers and actors.
Don't miss any of our wonderful Fine Arts events because they truly are treats for your eyes, ears and heart! For more information or to purchase tickets for any Friends University Fine Arts event, please call 316-295-5677. All sales are final. Tickets are non-refundable.
Fine Arts Majors
The fine arts department offers a great list of majors! To view these, visit the Fine Arts program pages. You'll see we provide a showcase of artistic excellence, and we're thrilled to have the opportunity to share the enthusiasm, energy and artistry with you!

Tickets for Fine Arts Events
Covid-19 Ticketing and Performance Protocols
Known for our stirring performances at home and abroad, the sounds of the Friends University vocal and instrumental ensembles will not disappoint. Enjoy an assortment of our theatre and music theatre productions that entertain audiences of all ages. Not a fan of music or theatre? Then stop by our art gallery to see a variety of artists who are sure to challenge you through their visual interpretations. 
Tickets for the academic year are available in August. All sales are final. Tickets are non-refundable. The Fine Arts office is open 8 a.m.-noon and 1-5 p.m. Monday through Friday during most of the year. Tickets may be purchased at the office, by phone (316-295-5677) or online (friends.edu/fineartstickets). If tickets are available, they may also be purchased at the door, which opens at least 40 minutes prior to each performance. And don't forget, we offer many free events that do not require tickets.
Download the Spring 2021 Fine Arts Events flyer. 
Contact the Fine Arts Department
To contact individual members of Fine Arts faculty or read more about their background and areas of expertise, please visit the Fine Arts faculty directory listings:
If you have additional questions or concerns, please contact us at finearts@friends.edu or 316-295-5677. We would love to assist you!