Once a Falcon, Always a Falcon!
Contact Alumni
Join your classmates at Friends University Friday, Oct. 14, to Sunday, Oct. 16, 2022, as we welcome back all alumni, students, faculty, staff and community for Homecoming 2022!
Schedule of Events
Friday, October 14
MFT Free CEU Event with MSFT Cohort 55 Alum Elaine Level
Location: MFT 101 & 102
Time: 1 – 4pm
Contact Andrea Marshall at andrea_marshall@friends.edu to RSVP.
MFT Cohort Reunion
Location: MFT 101 & 102 
Time: 4-6pm
Contact Andrea Marshall at andrea_marshall@friends.edu to RSVP.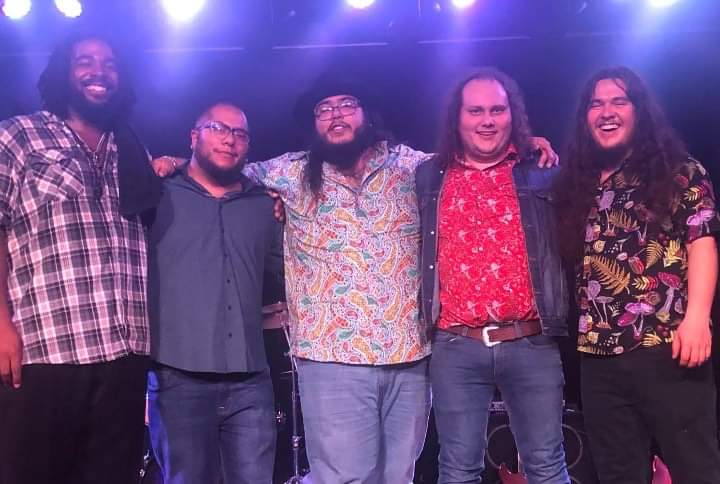 Concert Jazz Band & Jazz Vocal Ensemble Concert featuring alum-led Stranded in the City
Location: Sebits Auditorium
Time: 7:30pm
Tickets available here https://friends.edu/finearts/fine-arts-tickets/.
Saturday, October 15
1962 & 1972 Class Reunions
Location: Davis Auditorium
Time: 9:00am
To RSVP your attendance, please call the Alumni Office at 316-295-5900 or email at alumni@friends.edu
Homecoming Parade & Pep Rally
Location: University Street
Time: 11am
Free to everyone!
If you are attending the parade, please park in the Casado or Garvey parking lots. Many streets will be blocked for the parade. Scan the QR code for the parade route!
Food Trucks on St. Clair
Location: St. Clair Street
Time: 11:30am – 2:30pm
Food trucks to be announced at a later date.
Football game vs Sterling College
Location: Adair-Austin Stadium
Time: 1:00pm
Tickets: Free for alumni!
Women's Basketball Alumni game
Location: Garvey Center
Time: 5:30pm
To RSVP, contact Coach Jaderston at dean_jaderston@friends.edu.
Men's Basketball Alumni game
Location: Garvey Center
Time: 7:30pm
To RSVP, contact Coach McBeth at austin_mcbeth@friends.edu.
Softball Alumni Game
Location: Two Rivers Youth Complex
Time: 5:30pm
Contact hali_walters@students.friends.edu for more information.
Run with Friends
Come join us for our third annual Run with Friends!
Welcome to our third annual Run with Friends! We are excited to have alumni from all over the United States participate in Homecoming through this event.
This year we are hosting the virtual run/walk again during the week of Homecoming, October 9-16, 2022. We invite you to participate by:
Run/Walk/Bike where you live and send a photo to alumni@friends.edu wearing your shirt.
Participate with your family (including kids and dogs) from wherever you are!
Adult T-shirts are $7.00 for S – 5X to cover the cost of shipping and handling. Youth T-Shirts are free.
Shirts will be mailed to the cardholder's address the week of Oct 3.
Athletic Hall of Fame Dinner
Friends University Athletics is hosting a dinner and awards ceremony Friday, October 14 for the Athletic Hall of Fame 2022 inductees at Exploration Place in Wichita, KS.
2022 Athletic Hall of Fame Inductees are: Dale Faber, Dexter Davis, Chris Reed and Kaitlyn Keck.
Ticket link coming in mid-August. Ticket includes dinner and program.
Social Hour at 6pm
Event starts at 7pm
Accommodations
Friends University has a great partnership with the Drury – Broadview Hotel on Douglas Street. Please call the Drury to make your reservation at the contact information below.
Drury Plaza Hotel Broadview
$117 per night
400 W Douglas Ave
1-800-378-7946 and provide rate code #303676 or go online at https://www.druryhotels.com/bookandstay/newreservation/0155?corpid=303676