In-Person and Livestreamed
Tickets can be reserved at FriendsU.eventbrite.com
___________________________________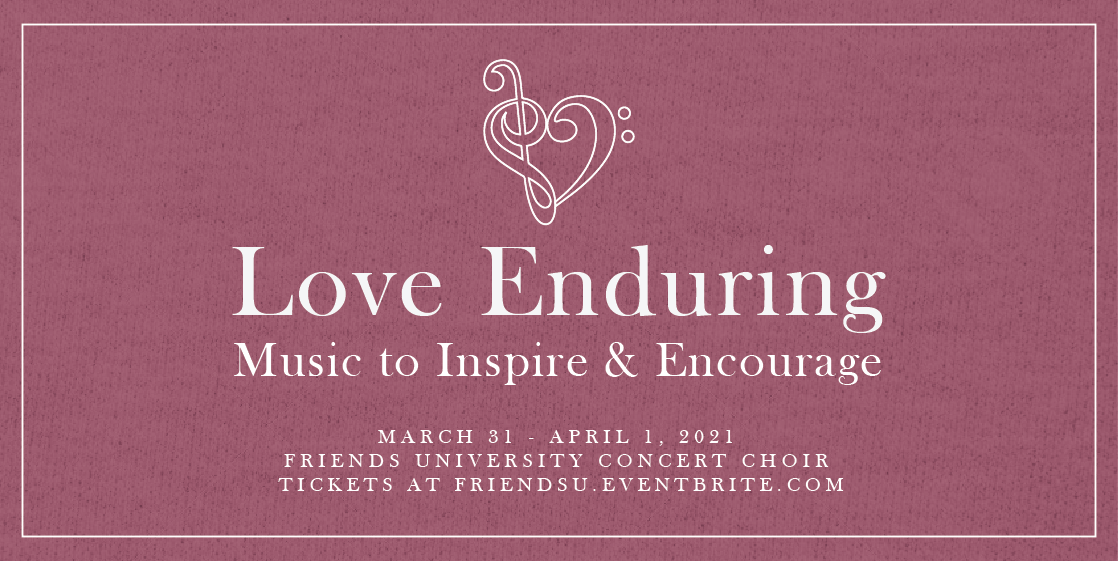 The Friends University Concert Choir will present its spring program, Love Enduring. For the first time ever, attendees will have two opportunities to attend the free performance both in-person and virtually March 31 and April 1 at 7:30 p.m.
"After waiting a year to sing for you in person, we are thrilled to bring to you our annual Spring Concert, Love Enduring; music to inspire and encourage. We hope you can join us in celebrating the gift of song," said Concert Choir Director Rolaine Hetherington. Some of the topics reflected in the choral selections will be God's steadfast love, praise and gratitude and the joy of singing. Works will include pieces by Powell, Hagenberg, Duruflé, Hampton and more.
Considering the hardships the pandemic has brought the community, all performances for the 2020-21 season are free of charge. Livestream and in-person tickets still need to be reserved at FriendsU.eventbrite.com.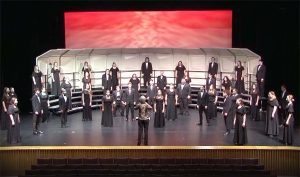 The performances will take place in Sebits Auditorium in the Riney Fine Arts Center on the Friends University campus at 2100 W. University Ave., Wichita, Kan. Covid safety protocols can be found here. Attendees are asked to bring a face mask and be ready to sit in socially distanced pods.
For more information on this event or other Fine Arts events, please contact the Fine Arts Box Office at 316-295-5677 or finearts@friends.edu.