Our focus for our students at Friends University has long been on the development of the "whole person" with an emphasis on character, faith and intellect. A Friends University education is more than earning a degree to land that "perfect" job. It is transformational for our students and the world around them. Your gift to the University contributes to this experience in more ways than you know.
Don't give just to give. Give because a Friends University Christ-centered education impacts our world for good. It is worth every prayer, every dollar and every student.
Welcome to the Falcon Fund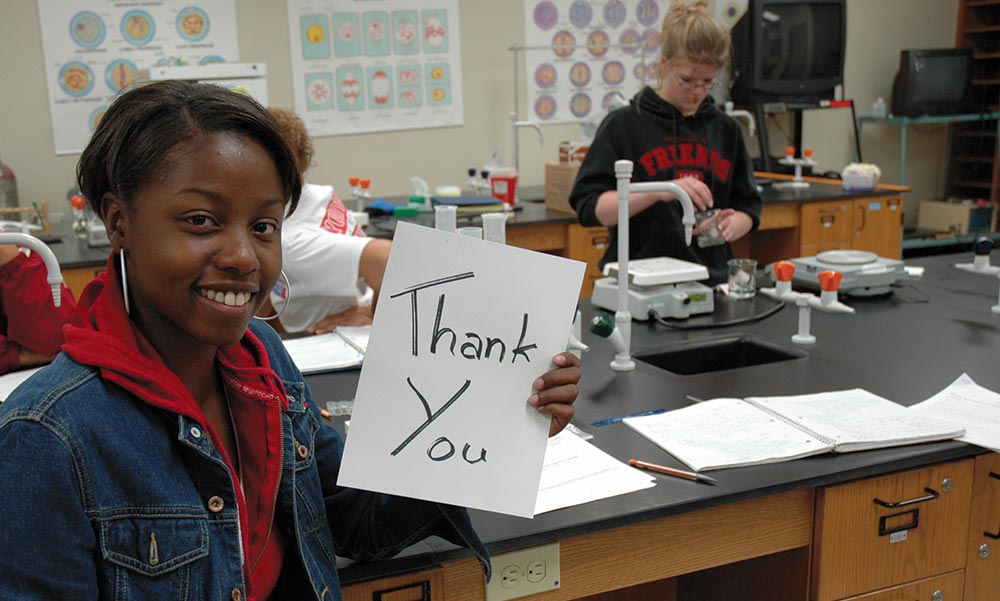 Have you considered investing in the future at Friends University? The Falcon Fund is a great way to do that because it goes directly toward supporting to our students. It is so called because the fund represents all of our former, current, and future Falcons. Contributors to the Falcon Fund provide for virtually every aspect of our students' educational experience by bridging the gap between what students pay to attend Friends University and the actual cost of their education. Within the past year alone, we have been able to:
Fund technology upgrades for three of our computer labs
Complete a facelift and equipment upgrades to the Garvey Art facility
Support student missions trip to Kansas City
Provide 125 scholarships that students otherwise would not have to attend Friends
Your gift to the Falcon Fund reaches each and every student by providing necessary funds for financial aid, student facilities, operating expenses, technology, and much more! Our students thank you and we thank you for your generous support.
We hope you will consider partnering with us again or for the first time as we prepare the next generation of Falcons for their first flight toward their future! It's easy! Send a gift to Friends University or donate online.
Friends University is a Christ-centered learning and teaching community that is committed to providing opportunities both inside and outside the classroom that make a difference in the world today and for generations to come.
2017 Annual Scholarship Luncheon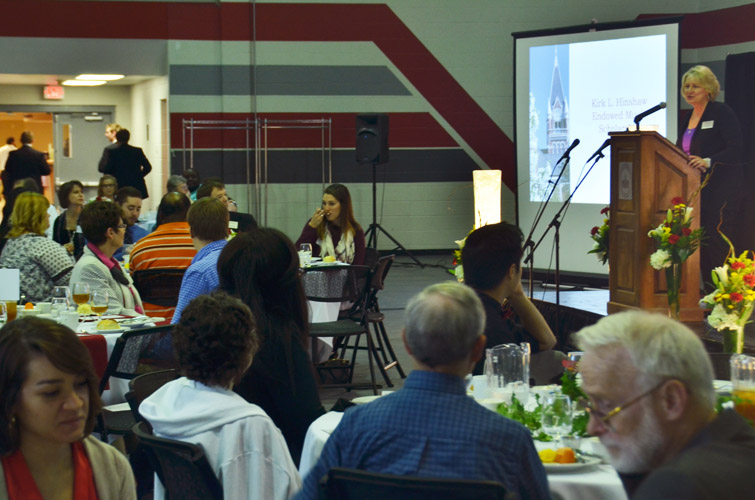 More than 150 Friends University scholarship donors and representatives and student scholarship recipients spent time together at the Annual Scholarship Luncheon April 11. The event allows students to meet and thank their scholarship supporters and allows donors to make a face-to-face connection with the students they support. Click here to see more about this event.
More information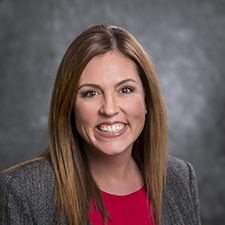 If you would like more information regarding Falcon Fund or would like to talk about other giving opportunities, please contact:
Brie Boulanger
Director of Development (Interim)
University Advancement
brie_boulanger@friends.edu
316-295-5525
Please also visit the following links: