On October 28, 2021, we invited the public to participate in conversations hosted by scholars, activists, artists, and leaders from across Wichita about the challenges and choices facing our city. We heard from Charles Marohn about the lessons in his new book, Confessions of a Recovering Engineer: Transportation for a Strong Town in regards to Wichita's built environment.
Presentations:
To view Angela Perez's presentation on Living in Wichita start the video at 17:00
To view Kate Nance's presentation on Playing in Wichita start the video at 38:00
To view Laura Lombard's presentation on Working in Wichita start the video at 55:10
To view Chase Billingham's presentation on Moving in Wichita start the video at 1:17:10
Charles Marohn's keynote address, "Confessions of a Recovering Engineer":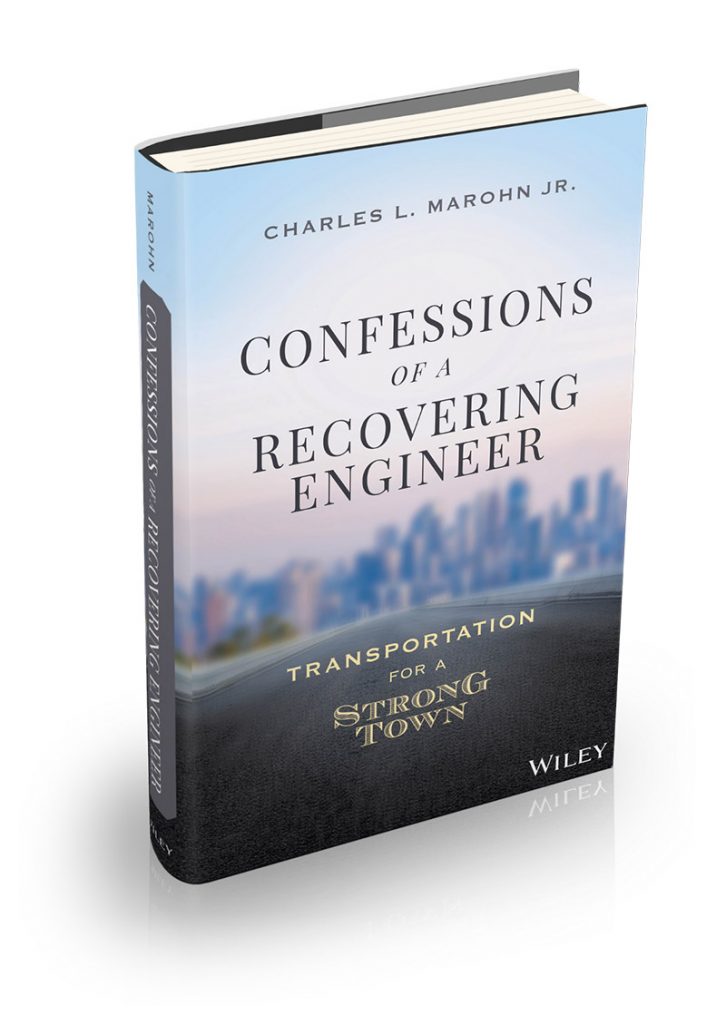 Speakers:
Charles Marohn, author of Confessions of a Recovering Engineer: Transportation for a Strong Town will be the keynote speaker.
Chase Billingham is an urban sociologist whose research examines gentrification, economic development, education, and stratification in U.S. metropolitan areas. An associate professor of sociology at Wichita State University, Chase's work has been published in Sociology of Education, City & Community, Urban Studies, and other outlets in sociology, education research, and urban affairs.
Kate Nance is a recent graduate of Wichita State University's Department of Sociology, having received her master's degree in May 2021. Nance's research focuses on topics of public art, ethics and values, gentrification, housing, justice, and urban sociology. Kate currently works in research at the University of Kansas Medical Center.
Laura Lombard is a 5th-generation Kansas, an entrepreneur, and a former political candidate. Lombard grew up in Wichita and attended the University of Kansas, earning a Bachelor of Arts degree in Political Science and International Studies. At Johns Hopkins University, Paul H. Nitze School of Advanced International Studies, she earned a Master of Arts degree in International Relations and Economics in 2010. In 2020, she was the Democratic candidate for the Kansas 4thCongressional District. She is currently the President and CEO at Kansas Global Trade Services, Inc.
Angela Perez holds a master's degree in organizational leadership from Newman University and bachelor's degree in sociology from Fort Hays State University. Currently working as the Executive Director for Urban League of Kansas, she has more than ten years of nonprofit experience in management, fundraising, public relations, and community engagement. She also worked as the Director for Development and Community Engagement for HumanKind Ministries, raising support for homeless services and shelters, and as the Data Coordinator for Advancement for Newman University, helping support students of higher education.