Our STEM Day activities will take place on Wednesday, February 26th. Please RSVP no later than December 23, 2019. (Space is limited and will be given in the order that the RSVP is received.) We truly hope you can join us!
Our program will begin around 8:30 a.m. It will include a keynote speaker, hands-on STEM activities and a FREE lunch. We will plan on completing all activities by 2:30 p.m.
Feel free to contact Amy Morgan at 316-295-5818 or amy_morgan@friends.edu with any questions.
Note: RSVP's are now closed. Please contact Amy Morgan above to be contacted for next year's event.
Keynote Speaker
Our keynote speaker for the STEM event is Craig Bay. The topic will be Career Path through the World of STEM. You can read more about Craig below in his bio: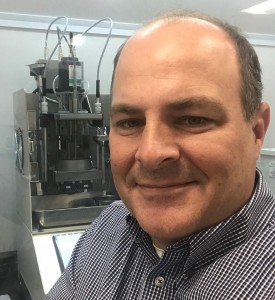 Craig graduated from Friends University with undergraduate degrees in Chemistry & Mathematics ('92), followed by a masters in Total Quality Management ('96). He began his career working with Lubrication Engineers as an R&D Chemist before assuming the role as Quality Manager. After five years with LE, Craig accepted a role in the quality organization with a technology company now known as NetApp. During his eighteen years with NetApp, Craig had the opportunity to serve in a variety of roles ranging from quality management, operations, and sales. Following a company layoff in 2015, Craig had a chance to explore career options and chose to work with the Greater Wichita Partnership, an economic development organization. His connection with Lubrication Engineers brought him back into the world of industrial lubricants with a joint venture partnership with Kyodo Yushi, where he serves as the plant manager for Kyodo Yushi Manufacturing Americas.
In addition to his professional career, Craig has had the opportunity to serve on area non-profit boards including United Way of the Plains, the Open Door, Wichita Children's Home, Special Olympics Summer Games, and the American Youth Soccer Organization. He recently concluded a nine year term on the Friends University Board of Trustees. Craig is married to Michelle (Orth) – a Friends graduate as well, and they have been blessed with six children ranging in age from 9 to 22.
Potential Activities
Here is a list of potential activities during STEM Day.
Adventures in 3D Printing
Students will get to design a stamp and print it using our 3D printer.
Escape Extinction
Solve the clues to find the hidden keys needed to save species from extinction in this escape-room activity focused on animals from around the world
DNA Analysis
Create a DNA Necklace using your own DNA from the cheek cells in your saliva. The isolated DNA will be precipitated and put in an actual necklace the students can take home with them and wear.
The Flight Test
Students will build and flight test airplanes made from spoons and construction paper on a zip-line! We will be investigating aerodynamic forces including drag.
Escape room Puzzle
Students will solve puzzles, riddles, and crack cryptographic codes as they work to reveal hidden secrets in teams around the war-table in multiple escape room style scenarios.
Microbiology Staining Techniques
Students will stain bacteria of different types and view them under a microscope.
Forensic Science – Drug Identification
Students will test suspicious substances to detect and identify drugs using inexpensive chemicals and expensive instruments.
Origami Octahedron Making
Are your students excited by the combination of math and art? In this session students will learn how to fold squares of origami paper and attach them together to create a 3-dimensional octahedron. Each student will create their own unique octahedron.
What's the Matter with Slime
Students will make slime and polymers noting the minute differences in the amount of cross-linking agent. We will have a good time making materials with different characteristics.