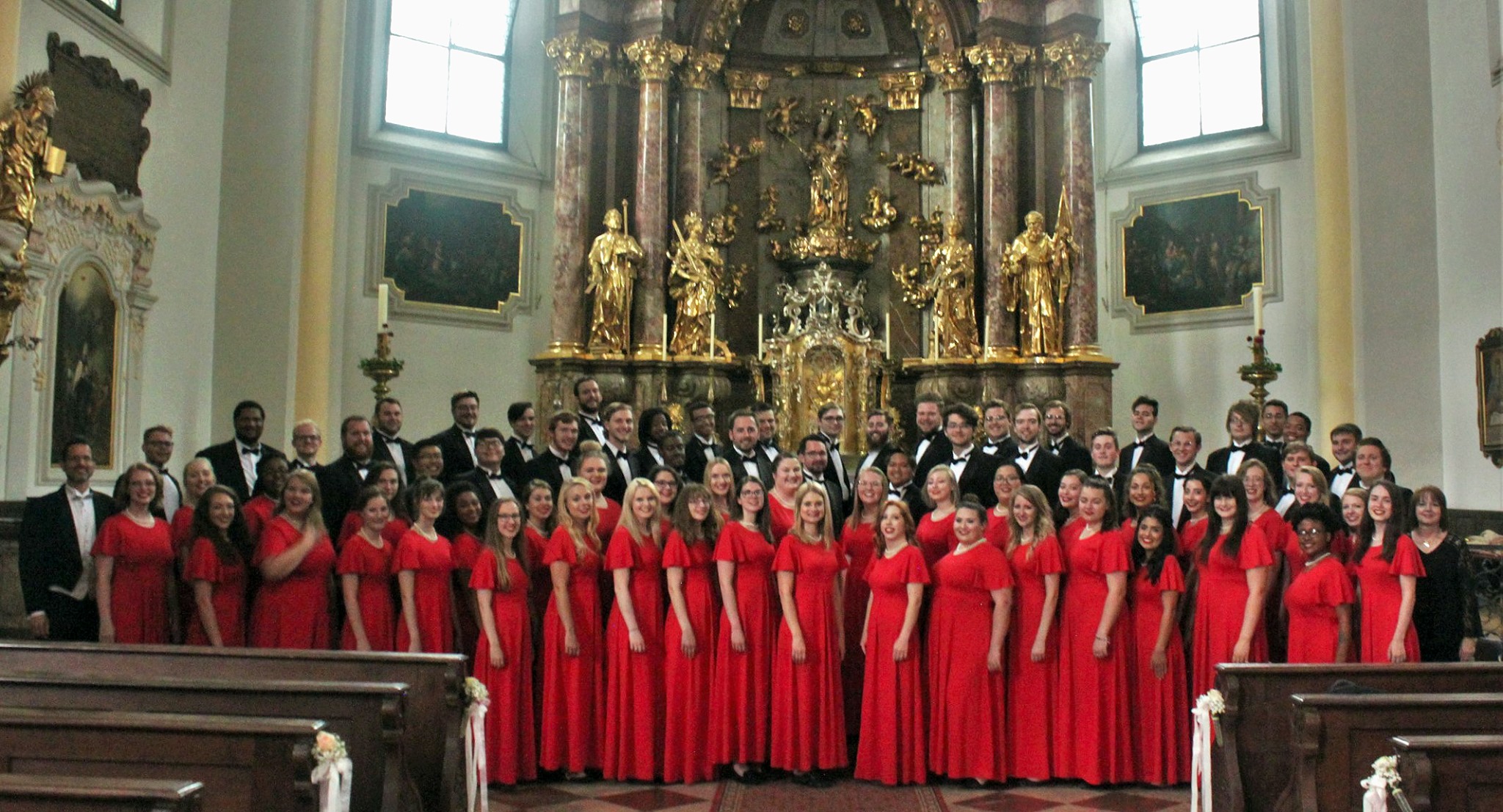 Join us for the 7th Annual Friends University All-State Choir Prep Day on Sept. 21 in the Riney Fine Arts Center's Sebits Auditorium. Friends University faculty will help your students prepare for KMEA High School Honor Choir Auditions. The schedule includes sectional and full-choir rehearsals, as well as a free mini-concert by the Singing Quakers (pictured above) and other Friends University ensembles.
Directors, please fill out the form below. If you have any questions, please contact the Fine Arts Office at 316-295-5537.
Policies
There is no registration fee for this event. Singers need to bring their own copies of the three pieces, along with pencils. Singers may not bring food or beverages into rehearsal/performance spaces.
Parking
Please see the Friends University map here for available parking and directions to campus. All parking is free.
Lunch
Lunch is not provided. Many restaurant options are available on West Street and in the Delano District. Take Maple west for West Street restaurants or east for the Delano District restaurants. Please enjoy the many options in price and fare that the area has to offer.
Schedule
9:45 a.m. – Check-in and welcome to Friends University, Riney Fine Arts Center Art Gallery
       Welcome choral directors- your hospitality room is B3
10 a.m. – Warm-up and Mass Choir Rehearsal, C6
10:20 a.m. – All Sectionals (Sopranos: Auditorium, Altos: C6, Tenors: E23, Basses: E3)
11- 12:15 p.m. – Lunch on your own
12:15 p.m. – Welcome back, Mini-Concert, Sebits Auditorium
12:45 p.m. – Sectionals (Sopranos & Altos: E3, Tenors & Basses: C6)
1:20 p.m. – Break
1:30 p.m. – Mass Choir Wrap-up, C6
2 p.m. – Bon Voyage!