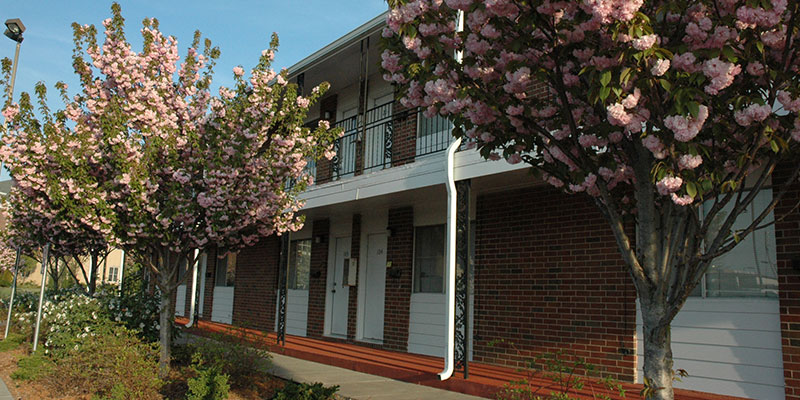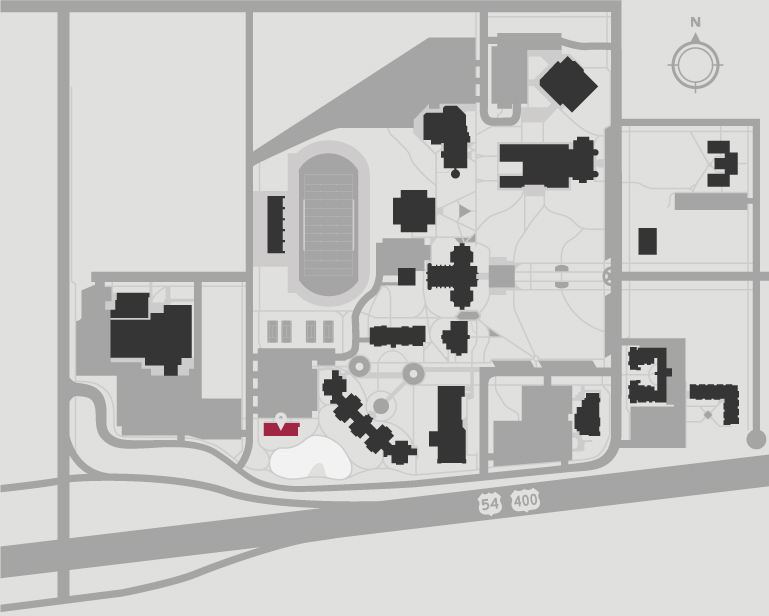 Falcon Flats
Falcon Flats offers housing for students who want to be involved in the residential community while maintaining a greater sense of independence. Students must be at least sophomore status (28 earned credit hours or more) to live in Falcon Flats.
Costs
Housing Charges
One-bedroom apartment $3,480 per semester/person, includes electric, gas, water, garbage, cable and Internet.
Two-bedroom apartment $2,900 per semester/person, includes electric, gas, water, garbage, cable and Internet.
Meal Plan
All resident students are required to purchase a meal plan for dining on campus. Get more information about meal plans.
Features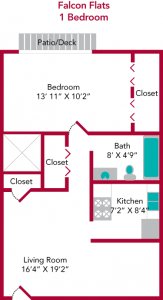 Wall-to-wall carpeting
Vinyl flooring in the kitchen
Individual suite heating and air conditioning controls
Cable television hook-ups
Spacious closets
Patio or balcony
All-electric kitchens which feature a range, oven, refrigerator and garbage disposal
Laundry facilities
Parking close to residence
24 hour security and escorting available
Roommates
Roommates are first assigned based on requests from the residents. If a resident has no preference, Residence Life will assign roommates based on factors of roommate compatibility.
Residence Life has a maximum and minimum number of occupants allowed in each apartment. Please contact us at reslife@friends.edu for more information.
Furnishings and Decor
You may decorate your room in any way you like as long as your decorations conform to Community Life Standards and housing guidelines and do not damage any part of the apartment. Nails or anything else that may damage the walls are not allowed.
Mailing Address
712 S. Saint Clair
Apt #
Wichita, KS 67213