Friends University welcomes Dr. Amy Bragg Carey as the 14th president of Friends University; she began her tenure on July 1.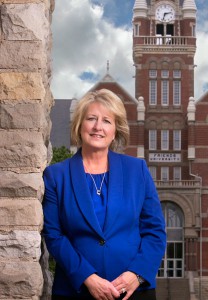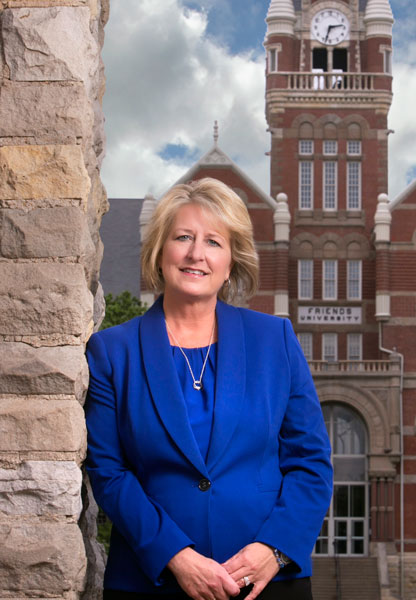 Dr. Carey previously served as vice president for institutional advancement at the University of Northwestern in St. Paul, Minn. She brings to Friends a strong background in development, marketing and communications, and enrollment management. Her doctoral study, completed at Azusa Pacific University, focused on the turnaround of small private universities and the factors that contribute to their success.
Dr. Carey is joined in Wichita by her husband Bryan. She has professed her excitement to be active on the local, regional, and national stage, helping to raise awareness of the crucial role that Friends University plays in the community of faith-based institutions of higher learning.
Dr. Carey sees potential to advance the University's mission, citing the University's new affiliate membership in the Council for Christian Colleges and Universities as a step forward in equipping our students to honor God and serve others by integrating their intellectual, spiritual and professional lives.