Dr. Amy Bragg Carey, president of Friends University, is pleased to announce the hiring of David Alexander as the new associate vice president of university advancement.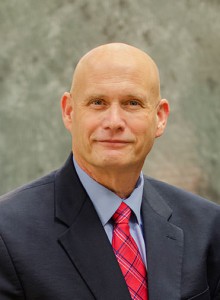 Alexander joins Friends University after serving as the senior development officer for Newman University. His experience also includes being the director of development for the Via Christi Foundation, planned giving director for the YMCA of the Rockies and gift-planning advisor for the Salvation Army. Alexander has spent 28 years in finance- and development-related appointments. Prior to that, he served as senior pastor of two American Baptist churches. He is also a board member of Senior Services Inc. and Music Theatre for Young People.
"We are excited to welcome David Alexander to Friends University," Dr. Carey said. "We know his professional experience, energy and excellent character will help our university achieve our development and advancement goals."
Alexander has a Bachelor of Arts in Religion from Luther Rice College and a Diploma in Commercial Lending from the American Institute of Banking.
Friends University, a Christian University of Quaker heritage, equips students to honor God and serve others by integrating their intellectual, spiritual and professional lives.