A solid foundation in health science
Studying health sciences at Friends University equips you with the solid foundation necessary to conduct medical research or continue your academic success in one of the health professions.
Health Science
Start your future in health science.
The Friends University health sciences degree is tailored to help you optimize your chance of being granted admission into your graduate program of choice. A high percent of students who graduate with this degree apply for admission into a graduate program. Of those who apply, a large percent are accepted into their programs of choice.
Many students in the health sciences program pursue graduate programs or professional schools such as:
Medical school
Veterinary school
Optometry school
Pharmacy school
Physical therapy school
Physician assistant school
Dental school
Chiropractic school
Graduate programs in both medical and basic science research
At Friends, knowledgeable advisers ensure your course selections and sequence align with your goal, rigorous and relevant courses are offered to help you prepare for admission tests, and a Health Sciences Committee is available to help you practice interviewing, and provide feedback and letters of recommendation.
The health sciences program also provides you with an opportunity for service, leadership and global exposure through a service-abroad experience. After completing a course that introduces the basic language skills and cultural sensitivities that will need to be honored, you will travel to another country for two weeks and work in a service capacity. We've seen this experience change students in ways that become apparent in their personal statements and answers during interviews. You, too, could use these experiences to show graduate program admissions committees your unique strengths and help you move to the top of the application pool.
Program Outcomes
Possess knowledge of cellular structures and processes.
Possess knowledge of Mendelian and molecular genetics.
Possess knowledge of metabolic pathways and factors that can influence them.
Possess knowledge of the structure, function and complexity of living organisms.
Understand the role of homeostasis in the maintenance of life.
Possess knowledge of scientific method and scientific experimentation.
Have an appreciation of the interplay between an organism and its environment.
Have a basic understanding of the theory of evolution.
3+3 Articulation Agreement with Logan University
The 3+3 Doctor of Chiropractic Program with Logan University allows you to complete the three years of required undergraduate studies in the Pre-Chiropractic Program at Friends University and complete the fourth year of your undergraduate studies while enrolled in Logan University's Doctor of Chiropractic program. At the end of your first year of study at Logan, you will be awarded your bachelor's degree from Friends University. This agreement shortens the time to achieve both a bachelor's and Doctor of Chiropractic degree by one year.
For more information, please contact Prince Agbedanu at prince_agbedanu@friends.edu or 1-800-794-6945, ext. 5405.
Health Sciences Newsletter
Learn more about what's going on in the world of Health Science in the Health Sciences Newsletter.
Course Requirements
View the courses required for a Bachelor's degree in Health Sciences.
View Course Catalog
Academic Plan
Wondering where to start? This recommended schedule will help keep you on track, from your first semester to graduation.
Get Started
Career Options
A degree in Health Sciences can be used in more ways than you may think. Take a look at some of the potential careers that can result from this area of study.
Learn More
4-Year Career Plan
The path to your future career starts long before graduation. Learn what steps you need to take along the way to put you a step ahead.
Read More
Career Services
We're here to help. Get in touch with our Career Services team to prepare and plan for your future profession.
Get in Touch
Featured Faculty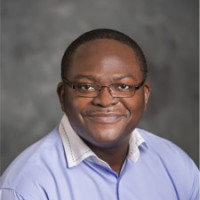 Assistant Professor of Biology; Director of Human Biology & Health Science Program
Natural Science and Mathematics
B.S., Kwame Nkrumah University of Science and Technology; M.S., Norwegian University of Science and Technology; Ph.D., Iowa State University
Assistant Professor of Biology
Natural Science and Mathematics
B.S., Culver-Stockton College; Ph.D., Missouri University