The Bachelors of General Studies (BGS) degree is developed for you to design and accomplish! It is available for adult learners who desire to understand a wide-range of interesting subjects that fit into an existing career or propel the BGS graduate into the next career. This degree is particularly appropriate if you started a program and then switched to another program and still want to complete a degree. In pursuing this program, you will demonstrate your commitment to obtain a well-rounded set of professional skills, knowledge and expertise.
The BGS program is very flexible in its design for transferring academic work from general education, electives and courses from one or more majors into a bachelor's degree. You may transfer up to 69 credit hours from two-year colleges and an additional 25 hours of four-year college credit for a total of 94 transferable credit hours. Military personnel are eligible to transfer up to 60 units of ACE-approved credit and credit-by-exam.
Program Outcomes
Establish foundational and advanced skills in critical thinking and communication.
Comprehend, analyze and think through ideas across multiple disciplines.
Assess a problem, use problem-solving strategies to address it, and determine solutions and action plans.
Express a comprehensive worldview within one or more academic areas.
Demonstrate ethical behaviors, meet the needs of others within an organization, and further professional responsibility with others in professions as well as society.
Program Requirements
College of Adult and Professional Studies General Education (43 hours)
Upper division courses (42 hrs. distributed throughout Major/Supporting/Gen Ed/Free Electives categories) At least 6 hrs. must be 400-level or higher. (48 hours)
Other credits (33 hours)
Total Hours University Graduation Requirement: 124 hours
Course Requirements
View the courses required for a Bachelor's degree in General Studies.
View Course Catalog
Career Options
A degree in General Studies can be used in more ways than you may think. Take a look at some of the potential careers that can result from this area of study.
Learn More
Adult Undergraduate Career Development Plan
The path to your future career starts long before graduation. Learn what steps you need to take along the way to put you a step ahead.
Read More
Career Services
We're here to help. Get in touch with our Career Services team to prepare and plan for your future profession.
Get in Touch
Featured Faculty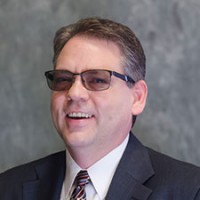 Assistant Professor of Business Management
M.B.A., Webster University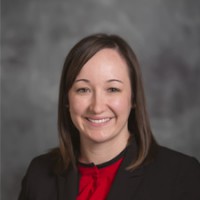 Assistant Professor of Accounting
B.S., M.Acc., Kansas State University