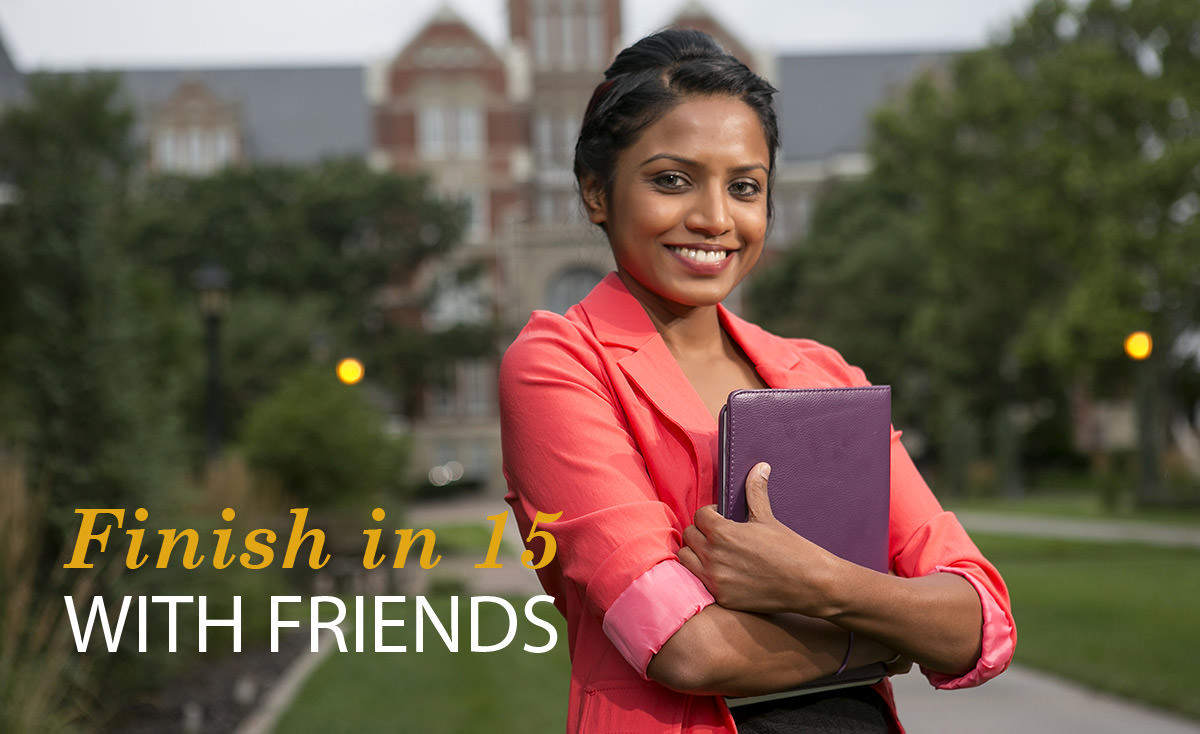 Our Professional MBA degree program designed for working professionals, just like you. Friends University offers degree completion in as little as 15 months with a focus on leadership and soft skills development. As part of a top-ranked degree program you will gain relevant business knowledge and the expertise to take that next step in your career.
The Professional MBA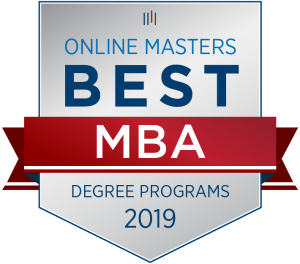 No matter which location works best for you and your schedule, Wichita or online, you can be sure you are receiving the same renowned core curriculum from the same faculty that makes Friends University's Professional MBA one of the top four programs in Kansas and one of the largest in Wichita. Throughout the program you have the ability to select on ground courses, online courses and blended courses. You are not locked into the same night per week for two years and you can select the course modality that fits your lifestyle and needs. In addition, our MBA degree typically takes 30 hours to complete which is less than the competition – reducing the cost and your completion time.
Your MBA Journey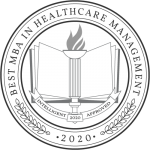 Earning a Professional MBA gives you the ability to balance business fundamentals with an entrepreneurial mindset preparing you for leadership and significant professional positions in business and other community organizations. Our graduates our currently working at organizations like Agvantis, Inc.; Kansas Air National Guard; Excel Industries; Kansas Big Brothers Big Sisters; Kent Audio Visual; Redguard; Spirit Aerosystems and Textron Aviation.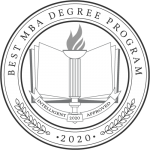 The MBA journey is different for everyone. That's why we take into account your individual goals and why we've made our curriculum as flexible as possible, including the opportunity to pick a concentration that will meet your long-term professional goals. Your Professional MBA journey is a six-course core plus a four to five course concentration. This allows you to customize and carefully craft a program of study that meets your unique professional interests.
Professional MBA Concentrations
With multiple concentrations to choose from, there are a number of paths you can take to your Professional MBA degree. Learn more about those concentrations on the Professional MBA Concentrations page.
Professional MBA Concentrations
The MBA program is incredibly manageable. I have a family, a demanding job, a home to take care of, friends to keep up with etc. and my program didn't place strain on any of those; it wasn't easy, but definitely manageable.

Bronna (Nikki) Davis, MBA Graduate, 2017
Your MBA Program
The Professional MBA provides you with significant learning opportunities preparing you academically, professionally and personally. You will hone your critical thinking and decision making skills, strengthen your quantitative knowledge in accounting, finance and economics, and expand your global understanding of business practices. Throughout the program you and your colleagues will network with business leaders as well as with each other to enhance your professional networks. Friends University is also pleased to have the first chapter of the National Association of Women MBAs (NAWMBA) among Kansas private universities. The NAWMBA Friends University Chapter will host local and regional events throughout the year to provide opportunities for professional women to build knowledge and leadership skills. And of course, men are always welcome to join.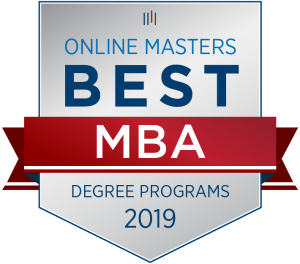 Our program format makes it possible for participants to earn their professional MBA degree while continuing to work full time. In fact, the average salary of our Professional MBA students at their graduation is more than $59,000! Professional MBA students gain a wide range of new skills and sharpen their analytical abilities, increase their knowledge of networking, and broaden their perspective on business and problem solving. This MBA program offers students a challenging, stimulating experience that maximizes the return on their investments of time and resources.
Getting my MBA was a great investment in my future. An amazing opportunity to get a quality education while balancing the demands of working and raising a family.

Jenny Niblock, MBA Graduate, 2017
Program Outcomes
Graduates will demonstrate proficiency in management of the following organizational structures: 1) fiscal, 2) physical, 3) human and 4) information.
Graduates will exhibit leadership and communication skills required to lead people, embrace diversity and drive change within their organizations and communities.
Graduates will apply effective critical thinking, strategic planning and decision making skills as they address current and emerging business challenges.
Graduates will act with integrity, ethical behavior and social responsibility by exhibiting behaviors that promote collaboration and inclusion.
Course Requirements
View the courses required for a Master's degree in Professional MBA.
View Course Catalog
Career Options
A degree in Professional MBA can be used in more ways than you may think. Take a look at some of the potential careers that can result from this area of study.
Learn More
Graduate Student Career Development Plan
The path to your future career starts long before graduation. Learn what steps you need to take along the way to put you a step ahead.
Read More
Career Services
We're here to help. Get in touch with our Career Services team to prepare and plan for your future profession.
Get in Touch