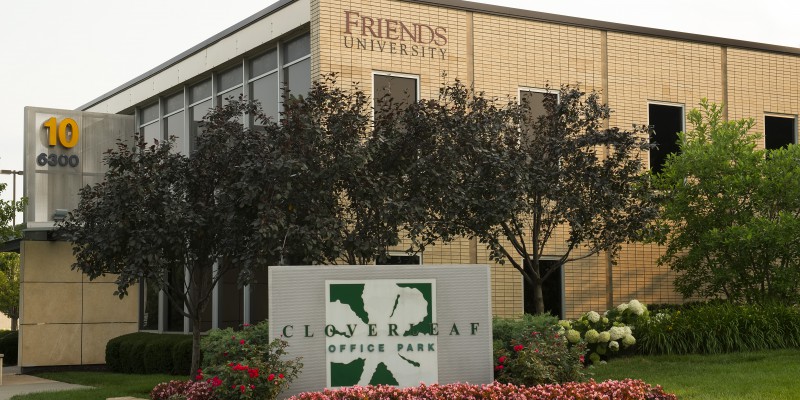 Friends University has served students in the Kansas City metro area since 1989. In July 2015, the Kansas City Education Center relocated to Overland Park near Metcalf Avenue and Shawnee Mission Parkway. This location is more accessible and convenient for our marriage and family therapy students who are navigating on-campus classes and off-campus internships with community organizations. Being located in the greater Kansas City metropolitan area also offers a wealth of opportunities and attractions. From grand-scale shopping to distinctive dining to family fun adventures, the Kansas City area is a great place to work and study.
---
Marriage and Family Therapy Degree
Friends University is nationally recognized for its Master of Science in Family Therapy degree. The program prepares students to become practicing, licensed marriage and family therapists and is accredited by the Commission on Accreditation for Marriage and Family Therapy Education.
Online Programs for the Kansas City Area
Friends University has been serving students in the greater Kansas City area since 1989. We offer online bachelor's and master's degrees with a local presence. Our faculty and staff members understand the competing demands placed on busy, career-focused adults and will help you succeed in an online learning environment. Learn more about our online degrees.
Teacher Education Workshops
We offer a variety of on-site or online teacher education workshops to Kansas City-area educators for re-licensure and professional development. Friends University has maintained a high level of visibility and excellence in our teacher education programs for many years, so we understand teachers' professional development needs. For more information, call our Graduate Workshops office at 316-295-5516 or 800-794-6945, ext. 5516.  Find the workshop that fits your needs.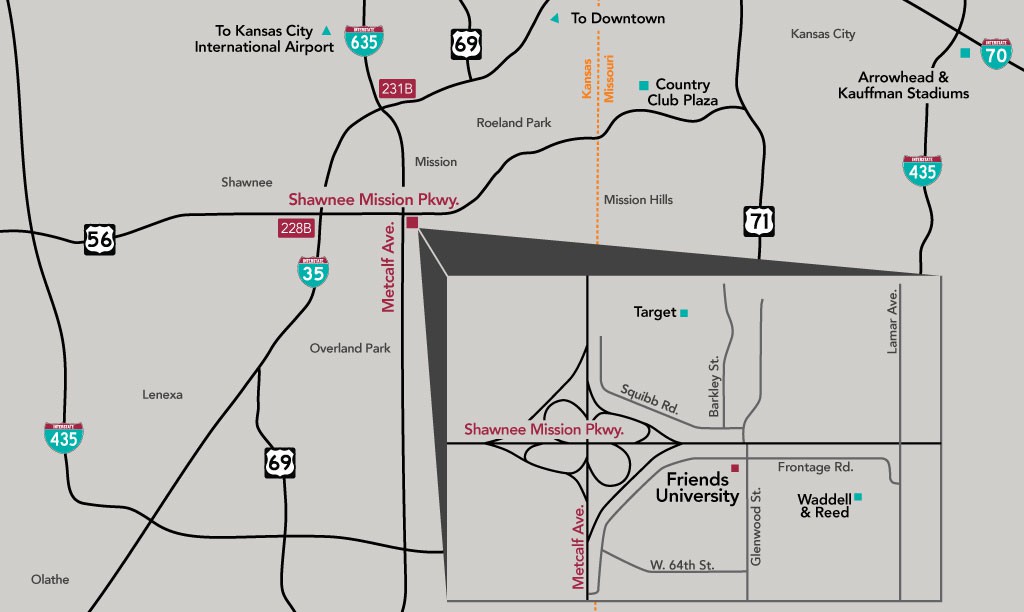 Download the Kansas City Education Center map
6300 Glenwood Street, Suite 100
Overland Park, KS 66202
Hours
Monday through Wednesday: 9 a.m. to 6 p.m.
Thursday: 9 a.m. to 10 p.m.
Friday: 8 a.m. to 5 p.m. (Summer: 8 a.m. to noon)
Phone: 316-295-5000
Toll-Free: 1-800-794-6945, ext. 8700
Fax: 913-233-8725
Email: kc@friends.edu