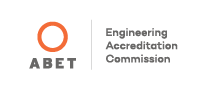 Friends University's mechanical engineering program receives accreditation through the Accreditation Board for Engineering and Technology (ABET). ABET is a specialized accreditor for college and university programs in applied and natural science, computing, engineering and engineering technology.
Friends University STEM faculty and industry leaders including Spirit, Bombardier, Koch Industries and Cessna met in 2017 to discuss the need for engineers to serve the local industry along with the deficiency of a local mechanical engineering degree programs to produce such engineers. Friends University also fielded consistent inquiries and requests regarding mechanical engineering degree programs from prospective students. Thus, the launch of the Friends University mechanical engineering program in 2019 with the first graduating class in 2021.
"Receiving ABET accreditation validates the high quality of the Mechanical Engineering program that our faculty developed and launched in 2019," said Dr. Ken Stoltzfus, vice president of Academic Affairs at Friends University. "We are excited to receive this external affirmation from ABET of the quality of our program and look forward to continuing to provide a transformative education that equips our mechanical engineering graduates to live out the Friends University mission of honoring God and serving others through their vocation as engineers."
The University broke ground on a $2 million addition to the William Penn Science Building for mechanical engineering and visual arts labs in February. These labs provide two state-of-the-art facilities that enable students to conduct relevant, real-world experiments aligning with ABET accreditation standards.
For more information on the Friends University mechanical engineering degree program, visit here.
Friends University, a Christian University of Quaker heritage, equips students to honor God and serve others by integrating their intellectual, spiritual and professional lives.