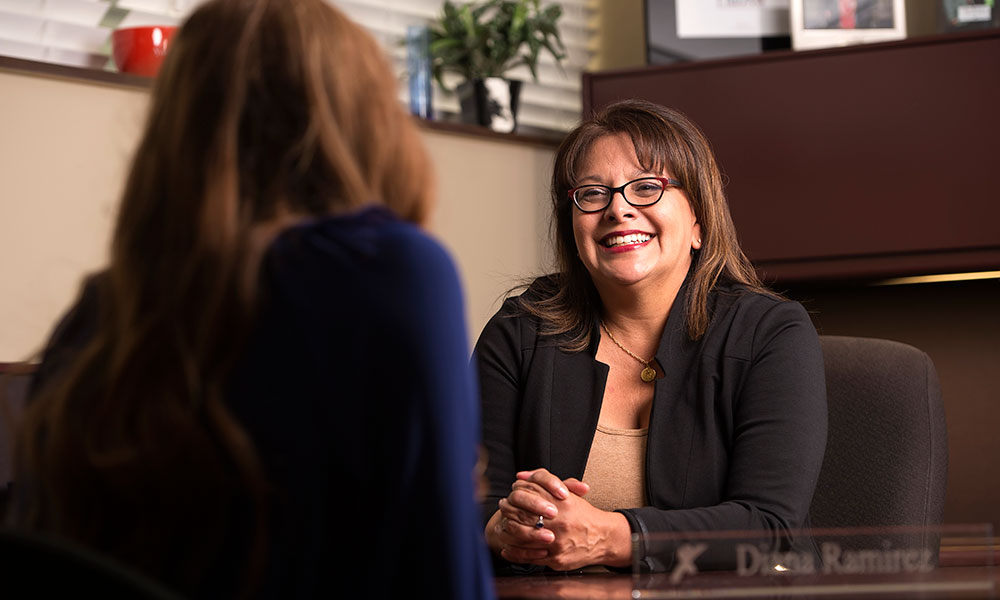 Friends University's bachelor of business administration degree prepares you for a successful career in a variety of different business activities using a unique blend of cross-disciplinary business courses. The business management program includes accounting, finance, management, marketing and information systems. This degree program also offers concentrations in:
General Business – This concentration advances levels of understanding through courses in organizational theory, strategic management, international business and project management. The professional core and advanced courses develop a strong business foundation for the diverse environment of the business world.
Health Care Management – Emphasis is placed on the management side of the industry with courses in medical terminology, health services, regulatory and legal issues, and health systems. The concentration provides a broad educational background for those working or wanting to work in the health care field.
Operations Management – This area is concerned with the designing, planning, controlling and coordinating of business processes, functions, and systems. Through advanced study in systems planning, lean manufacturing, logistics and statistical process control, the concentration prepares students for career opportunities in a variety of industries, including manufacturing, transportation and distribution among others.
I'm not surprised that Friends University is called one of the best colleges in the nation for adult learners. It's a great university surrounded with good people who really want you to get to your final goals. Whatever you want to achieve in life, they'll help you get there.

Byron McSwain, Business Management
The instructors were very knowledgeable in what they were teaching. They would even go out of their way to take the time to make it feel like the class was customized just for me. Before attending Friends University, I was at an entry level position with my employer, and once I finished my degree was able to transition to a more senior level position/pay.

Richard Gaertner, Business Management
The business management program places emphasis on developing efficient and effective means of knowledge management as well as problem solving and critical-thinking skills across a range of business functions, roles, and industries. Some of the companies where our current graduates are working include: the United States Department of Veterans Affairs, Fidelity Bank, Kansas Dental Association, Koch Industries, Labette Health, Spirit Aerosystems and Textron Aviation.
Students advance through the program and selected concentration with other adults in a highly supportive learning environment. You will also have access to Friends' extensive resources, including library and academic support services.
Program Highlights
Enjoy interactive and collaborative classroom environments with passionate, accessible faculty with business world expertise.
Choose a concentration in general business, health care management or operations management.
Apply the knowledge you learn in the classroom to the real world through a practicum or internship.
Network and get connected through Friends University's annual career fair.
The adult undergraduate business management degree is offered in Wichita and online. Please contact an Admissions Counselor at 316-295-5300 or learn@friends.edu for more details.
Program Outcomes
Demonstrate knowledge of managerial concepts and quantitative controls in the business environment by satisfactorily completing specific course work.
Locate information sources applicable to meet the requirements within the major as well as select appropriate technologies to analyze and interpret data.
Use written and oral communication guidelines based upon APA style and accepted business practices to clearly express ideas, concepts, and demonstrate the ability to apply in the appropriate business setting.
Identify business opportunities/problems, develop alternative solutions, formulate plans to implement and evaluate solutions.
Course Requirements
View the courses required for a degree in Business Management – Online Learning.
View Course Catalog
4-Year Career Plan
The path to your future career starts long before graduation. Learn what steps you need to take along the way to put you a step ahead.
Read More
Career Services
We're here to help. Get in touch with our Career Services team to prepare and plan for your future profession.
Get in Touch