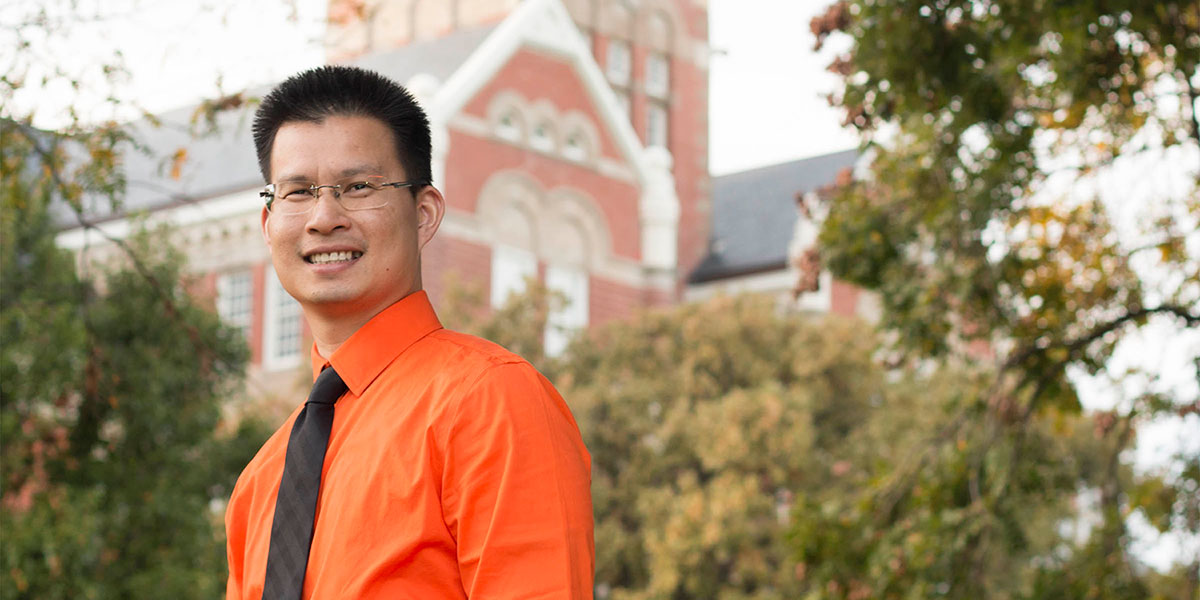 Why choose Global MBA?
The world economy requires that U.S. companies hire professionals educated in international business. The Global MBA degree incorporates Friends University's core Christian values of respect and equality and develops students' expertise in international business practices required for successful performance in domestic companies. The program develops your competency in business decision-making and cross-cultural communication and negotiations. All of us should remember the peace-promoting function of global trade: "When goods don't cross borders, soldiers will" – the quote attributed to the 19th century French Liberal economist Frederic Bastiat. View the Master of Global MBA Program Outcomes for more information.
Additional value
A combination of the Global MBA major (6 courses including the short business residency abroad listed below) and one of our business concentrations (4 courses) creates additional value for our alumni on the careers you can pursue with an international business degree across a wide spectrum of jobs and industries.
Global Business
Cross-Cultural Communication and Negotiations
Global Finance
International Marketing
Global Strategy
Global Business Experience
Course Requirements
View the courses required for a degree in Global MBA – Online Learning.
View Course Catalog
We support our students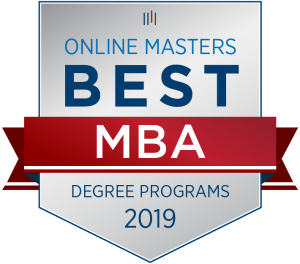 The program and concentrations are offered on campus, online and in a mixed format. We were even named one of the best online Master of Business Administration (MBA) programs for 2019 in the U.S. by onlinemasters.com! Professors observe virtual office hours and if you cannot attend a class on campus, there is always an option of participating via Zoom. Learn more about our professors.
In addition to the great business opportunities and personal growth I have enjoyed as a result of my degree program, I recently received a significant promotion which will allow me to work in the role that I have desired for years, as well as travel the world!

Tina Swink, Global MBA
Global MBA Advisory Board
Twelve leading experts in different aspects of international business serve on the GMBA Advisory Board, consult students on their final projects, participate in the academic process as guest speakers and facilitate professional networking. Visit the Global MBA Advisory Board page to learn more.
Business residency abroad
The capstone enhances the interdependence of companies around the world as a major success factor for local business. Participation in round-table discussions and learning about the competitive advantage of companies in the countries of destination contributes to our students' competitiveness in the domestic business market. Meetings with executives in foreign countries puts to the test academic knowledge received in the classroom and helps our alumni with being promoted or getting new and exciting careers. Learn more by visiting the Global Business Experience page.
Scholarship
Every year, the Global MBA program awards the Gerald E. Litherland Scholarship to support the business residency abroad. For more information, please contact valentina@friends.edu.
4-Year Career Plan
The path to your future career starts long before graduation. Learn what steps you need to take along the way to put you a step ahead.
Read More
Career Services
We're here to help. Get in touch with our Career Services team to prepare and plan for your future profession.
Get in Touch
Global Masters of Business Administration Degree Brochure
National Association of Women MBAs
Friends University is pleased to have the first chapter of the National Association of Women MBAs (NAWMBA) at a private university in Kansas. The NAWMBA Friends University Chapter will host local and regional events throughout the year to provide opportunities for professional women to build knowledge and leadership skills.