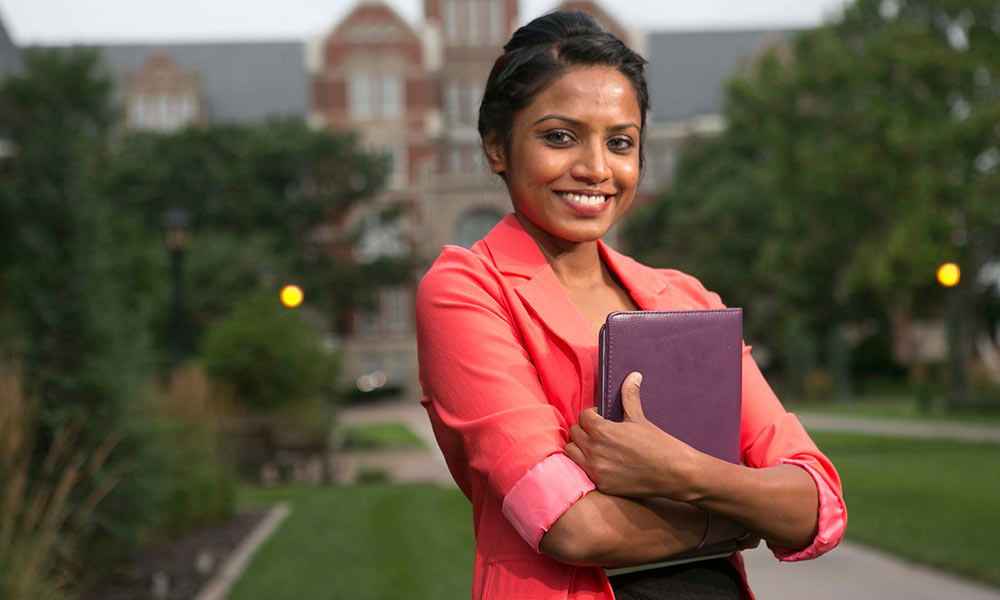 The Professional MBA
No matter which location works best for you and your schedule, Wichita or online, you can be sure you are receiving the same renowned core curriculum from the same faculty that makes Friends University's Professional MBA one of the top four programs in Kansas and one of the largest in Wichita. Throughout the program you have the ability to select on ground courses, online course and blended courses. You are not locked into the same night per week for two years and you can select the course modality that fits your lifestyle and needs.
Your MBA Journey
Earning a Professional MBA gives you the ability to balance business fundamentals with an entrepreneurial mindset preparing you for leadership and significant professional positions in business and other community organizations. The MBA journey is different for everyone. That's why we take into account your individual goals and why we've made our curriculum as flexible as possible, including the opportunity to pick a concentration that will meet your long-term professional goals. Your Professional MBA journey is a six-course core plus a four to five course concentration. This allows you to customize and carefully craft a program of study that meets your unique professional interests.
Your MBA Program
The Professional MBA provides you with significant learning opportunities preparing you academically, professionally and personally. You will hone your critical thinking and decision making skills, strengthen your quantitative knowledge in accounting and finance, and expand your global understanding of business practices. Throughout the program you and your colleagues will network with business leaders as well as with each other to enhance your professional networks. Friends University is also pleased to have the first chapter of the National Association of Women MBAs (NAWMBA) among Kansas private universities. The NAWMBA Friends University Chapter will host local and regional events throughout the year to provide opportunities for professional women to build knowledge and leadership skills. And of course, men are always welcome to join.
Your MBA Concentration Options
Are you looking to further your academic interests and career opportunities? The Professional MBA offers you five concentrations to choose from or you can create your own concentration and earn a general MBA degree. Requirements for the concentration range from 12 to 15 credits and will be designated upon your completion on your official Friends transcript.
Accounting concentration
The Accounting concentration consists of five courses designed to develop your skills in the functional areas of for-profit and not-for-profit organizations, while accommodating students wishing to continue accounting degrees in Kansas, beyond the bachelor's degree level. Students who have taken all courses required by the Kansas State Board of Accountancy (KSBOA) and successfully complete 150 or more credits are qualified to sit for the CPA exam. Additionally, students who have at least two continuous years of professional experience in management accounting or financial management can also sit for the Certified Management Accounting (CMA) exam.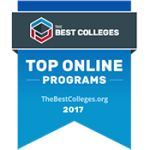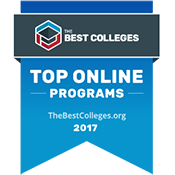 Friends MBA with accounting is ranked #17 in the list of Top 50 Online MBA Programs in Accounting by OnlineMBAToday.com and #22 on the list of the top online master's in accounting programs by TheBestColleges.org. This is a program you will definitely want to check out!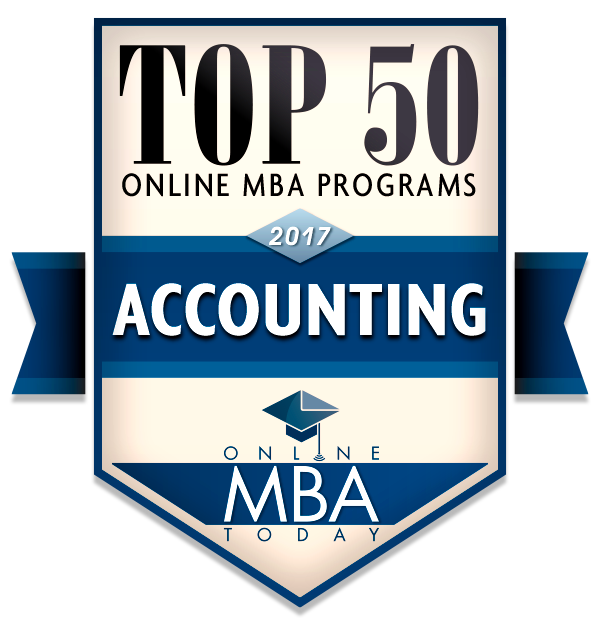 Courses include:
ACCT 610 Advanced Financial Accounting
ACCT 620 Advanced Auditing
ACCT 630 Advanced Income Tax
ACCT 640 Advanced Commercial Law
OPMT 510 Operations Management
Change Management concentration
The Change Management concentration teaches you how to redirect resources, business processes and budget allocations in order to transition individuals, teams and organizations and bring about sustainable change. Throughout the concentration courses you will use a variety of organizational development tools and techniques specifically designed for today's complex business environments.
Courses include:
BASD 604 Leader as a Change Agent
BSAD 609 Change Management
BSAD 620 Design Thinking and Innovations for Sustainability
BSAD 630 System Thinking
Healthcare Leadership concentration
As the US healthcare system continues to evolve, the Healthcare Leadership concentration provides you with a solid foundation of knowledge in insurance coverage, workforce compensation trends, prescription drug administration and risk management. The concentration is designed to enhance your leadership skills and enables you to create innovative solutions to adapt in an ever-changing health care system.
Courses include:
HLCL 522 Quality Management in Healthcare Organizations
HLCL 530 Risk Management & Decision Making
HLCL 550 Healthcare Finance
HLCL 690 Managing Complex Healthcare Systems
Supply Chain Management concentration
The Supply Chain Management and Logistics concentration provides you with the skills to manage the flow of goods and services. This includes the movements and storage of raw materials, of work-in-process inventory, and of finished goods from point of origin to point of the consumer. You will understand the importance of ERP systems, learn how to conduct lean manufacturing reviews and know how to develop a supply chain that will strengthen an organization's competitive advantage in a global market.

Friends University has also been ranked as 5th for Master's Degrees in Supply Chain Management in the 2018 Top Online Colleges ranking which is based on value and 12th for Master's Degrees in Supply Chain Management in the 2018 Most Affordable Online Colleges by SR Education Group.
Courses include:
OPMT 510 Operations Management
OPMT 530 Supply Chain Management
OPMT 615 Enterprise Systems & Supply Chain Management
OPMT 620 Management of International Trade Operations
The professional MBA with a specific concentration empowers you to meet real-world business challenges.
The professional MBA also includes a prior learning assessment that could potentially reduce the program by at least two foundations courses.
My favorite thing about the MBA program is how flexible all the faculty have been with my work schedule.

Josh Erickson, MBA
Our program format makes it possible for participants to earn their professional MBA degree in three to four intense semesters while continuing to work full time. Professional MBA students gain a wide range of new skills and sharpen their analytical abilities, increase their knowledge of networking, and broaden their perspective on business and problem solving. This MBA program offers students a challenging, stimulating experience that maximizes the return on their investments of time and resources.
Professional Master of Business Administration Degree Brochure
Program Outcomes
Graduates will demonstrate proficiency in management of the following organizational structures: 1) fiscal, 2) physical, 3) human and 4) information.
Graduates will exhibit leadership and communication skills required to lead people, embrace diversity and drive change within their organizations and communities.
Graduates will apply effective critical thinking, strategic planning and decision making skills as they address current and emerging business challenges.
Graduates will act with integrity, ethical behavior and social responsibility by exhibiting behaviors that promote collaboration and inclusion.