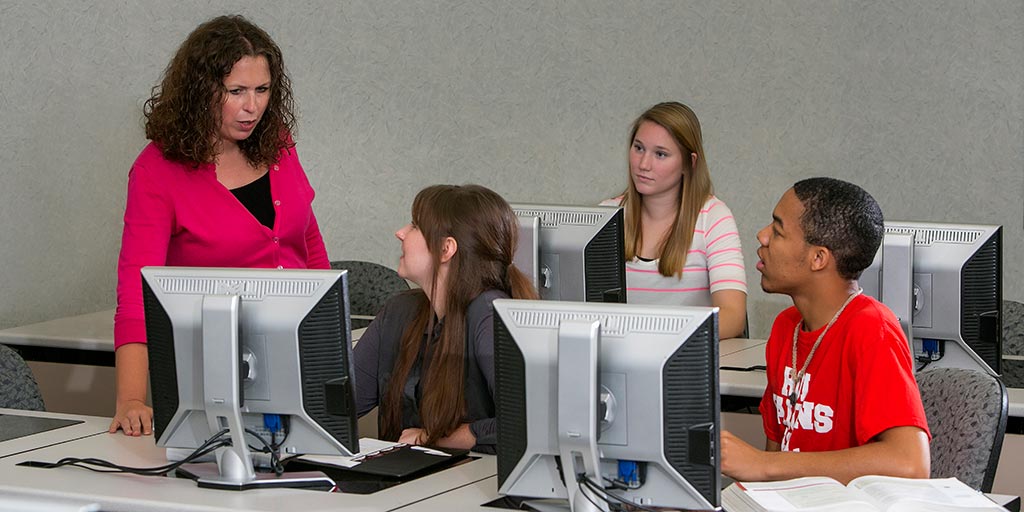 In this increasingly complex and competitive business environment, accounting skills are in high demand. Aligned with the Kansas Board of Accountancy expectations for certification as a public accountant, the Friends University accounting degree prepares students for successful careers as corporate, public, government, or nonprofit accountants; tax preparation experts; auditors; and managers.
Courses in the accounting program are taught by practicing accountants who have the knowledge and experience necessary to provide a comprehensive educational foundation to their students.
A four-year bachelor's degree is necessary for most professional-level positions in accounting. In the areas of public accounting, this must also be supplemented by professional certification (CPA) and often graduate work. The Certified Management Accounting designation is for private accounting.
Students who plan to sit for the CPA exam should take six hours of economics in addition to the three hours of economics required as part of the accounting program in order to meet the requirements of the Kansas Board of Public Accountancy.
Program Outcomes
Proficiently use current technology and analytical tools to perform business functions, work collaboratively and facilitate decision making.
Research, prepare, analyze and review financial and business data by applying accounting and business principles and standards to produce financial/business reports.
Understand the four financial statements.
Understand managerial accounting techniques for decision-making.
Potential Areas of Employment
Independent businesses
Tax agencies
Accountancy firms
International companies
Government agencies
Travel agencies
Health care