Learn the creative side of business
Human behavior plays a pivotal role in business, which marketing majors learn to understand and leverage to promote goods, services and experiences to a wide variety of consumers.
Start your future in marketing.
A degree in marketing from Friends University prepares students for successful professional careers by honing your critical-thinking capabilities and communication skills required in today's business world.
Coursework focuses on fundamental marketing theory, such as the process of planning and executing conception, pricing, promotion and distribution of ideas, goods and services to consumers, other business and agencies. Students learn how to conduct market research, how to plan and develop new products and services, how to advertise and sell, and the importance of maintaining relationships with existing customers. Students striving for a business marketing degree will learn not only traditional marketing principles, but also how to apply techniques to today's global marketplace, including digital markets.
Program Outcomes
Understand the role of product, price, placement, promotion and distribution in planning and implementing a marketing strategy.
Conduct, analyze and communicate market research in order to identify a need; develop a product, service or experience; and plan and implement a subsequent marketing strategy.
Understand and leverage human behaviors with regard to marketing strategies.
Academic Plan
Wondering where to start? This recommended schedule will help keep you on track, from your first semester to graduation.
Get Started
Career Options
A degree in Marketing can be used in more ways than you may think. Take a look at some of the potential careers that can result from this area of study.
Learn More
4-Year Career Plan
The path to your future career starts long before graduation. Learn what steps you need to take along the way to put you a step ahead.
Read More
Career Services
We're here to help. Get in touch with our Career Services team to prepare and plan for your future profession.
Get in Touch
Featured Faculty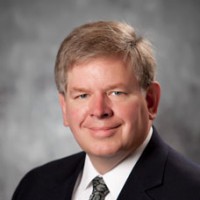 Professor of Business
Business and Information Technology
B.S., M.B.A., University of Oklahoma; Ph.D., Vanderbilt University