Educating the future
A degree in Spanish education opens many doors for graduates inside the classroom, as well as in the private and public sectors.
Spanish Education
Start your future in spanish education.
Your love of the language and culture of the Spanish-speaking world has led you to want to share that love with students of all ages. The Spanish education degree at Friends University challenges students to undertake the study of Spanish and Latin American literature and hone conversation, composition, grammar and linguistic skills while also preparing to teach others.
Students of all proficiency levels in the Spanish language, are encouraged to participate in this challenging and life-changing program with courses at the beginning, intermediate and advanced levels.
The Spanish education program at Friends University is an award-winning program that prepares students to teach Spanish to grades prekindergarten – 12. This four-year program includes an internship during the fall semester of the student's senior year. Graduates are licensed to teach by the state of Kansas after successfully completing the degree and passing the Principles of Learning and Teaching Exam (PLT). Other requirements include a cumulative 2.75 grade point average with no "D" grades in the major.
Students are highly encouraged to study abroad during their program. A 20+ year relationship with our sister university La Salle University in Cancun, Mexico, as well as Havana, Cuba and Granada, Spain, allows students to become immersed in a language and culture experience in each summer.
An invaluable resource that provides students opportunities to practice their studies and continue learning about these diverse cultures, is Kappa Phi, the Friends University chapter of Sigma Delta Pi, the national Spanish honor society, which has won Outstanding National Chapter 11 times since 1992.
Friends University is a place where a person can gain an understanding of people from different backgrounds, and I felt that was important for my studies and to help me grow as a person.

Cristina Segundo, Spanish Education Major
Program Outcomes
The teacher education candidate will demonstrate an appropriate level of content and pedagogical knowledge.

Demonstrate knowledge of content to be taught.
Demonstrate knowledge of students' skills, knowledge and prerequisite relationships.
Demonstrate knowledge of content-related pedagogy.
Demonstrate the ability to design coherent instruction.
Demonstrate the ability to assess and evaluate student learning.
Provide quality feedback to students and colleagues.
KSDE Standards 1, 2 and 3. KPTP Focus Area A: analysis of Contextual Information
The teacher education candidate will develop and implement an appropriate learning environment where all students are engaged and on task.

Recognize and implement factors related to development of a classroom environment of respect and rapport.
Establish appropriate expectations for learning and achievement.
Demonstrate the ability to manage common non-instructional duties.
Demonstrate the ability to manage student behavior appropriately.
Demonstrate the ability to engage all students in learning.
KSDE Standards 3, 4, 7, 11 and 12. KPTP Focus Area B: Analysis of Learning Environment Factors
The teacher education candidate will appropriately implement and adapt instruction for diverse learners to ensure all learners meet expectations.

Demonstrate the ability to communicate clearly and accurately.
Demonstrate the ability to use questioning and discussion techniques appropriately.
Demonstrate flexibility and responsiveness toward a diverse population.
Demonstrate knowledge of age group characteristics.
Demonstrate knowledge of students' varied approaches to learning.
Demonstrate knowledge of students' interest and cultural heritage.
KSDE Standards 4, 11 and 12. KPTP Focus Area C: Instructional Implementation. KPTP Focus Area D: Analysis of Classroom Environment
The teacher education candidate will demonstrate appropriate professional behaviors.

Reflect on teaching and its effect on learners' performance.
Maintain accurate records of attendance, lesson completion, and student progress.
Serve appropriately as student advocate.
Communicate appropriately with families.
Maintain cordial relationships with colleagues.
KSDE Standards 5, 6 and 8. KPTP Focus Area E: Analysis of Assessment Procedures. KPTP Focus Area F: Reflection and Self Evaluation
Academic Plan
Wondering where to start? This recommended schedule will help keep you on track, from your first semester to graduation.
Get Started
Career Options
A degree in Spanish Education can be used in more ways than you may think. Take a look at some of the potential careers that can result from this area of study.
Learn More
4-Year Career Plan
The path to your future career starts long before graduation. Learn what steps you need to take along the way to put you a step ahead.
Read More
Career Services
We're here to help. Get in touch with our Career Services team to prepare and plan for your future profession.
Get in Touch
Featured Faculty
Associate Professor of Education; Education QA Coordinator; Interim Unit Head of Education
Education
B.S., Florida State University; M.S. Troy State University; Ph.D., University of Florida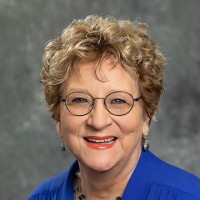 Professor of Spanish; Director of Foreign Languages
Christian and Liberal Studies
B.A., University of Texas; M.Ed., M.A., Ph.D., Wichita State University