Conserving and sustaining life.
Are you passionate about caring for the world around you? Through our Conservation Science program, you'll discover how to nurture and protect our biological and natural resource ecosystems, preserving them for future generations.
Conservation Science
Start your future in conservation science.
Program Highlights
Real-world knowledge. Supportive learning.
The core part of the curriculum focuses on biology and ecology and travel-based classes that visit natural caves, beaches and freshwater ecosystems. Students learn about wildlife rehabilitation, ecosystem management and environmental science.
Academic Resources
Access to library and academic support services
Interactive Classrooms
Collaborative instruction in interactive classroom environments
Passionate Faculty
Accessible educators with real-world experience and expertise
Hands-On Experience
Students work with local and national agencies throughout the program to gain real-world experience including the Great Plains Nature Center, Kansas Wildlife Exhibit, San Diego Zoo Global, Sedgwick County Zoo, and many more.
Career Services
Helpful career guidance
Concentrations
Focus Areas
Students pursuing a degree in conservation science participate in a unique cross-disciplinary program designed to prepare them to work in and around the fields of biological and natural resource conservation. Choose one of eight sub-disciplines to help aid the path towards a career in conservation.
Business

This sub-discipline is for students interested in potentially running a conservation-based nonprofit organization, park, or zoo.

Graphic Arts

Learn how to design and create branding strategies specifically for conservation organizations.

Wildlife Law Enforcement

Are you interested in becoming a natural resource officer or game warden? This sub-discipline is for you.

Environmental Education

This sub-discipline is for students who want to teach at nature centers, zoos, parks, and other conservation organizations.

Government

Combine your interest in policy and lobbying with your passion for the environment with our government sub-discipline.

Writing

This sub-discipline is for students who wish to purse a career in writing with an environmental focus.

Science Graduate School

Students who want to pursue post-graduate studies take graduate school prerequisites with our graduate school sub-discipline.

Spanish Translation & Interpretation

Gain the skills in Spanish that allow you to interpret and translate as you travel the world in your conservation career.
Featured Faculty
Assistant Professor Biology
Science, Technology, Engineering and Mathematics
B.S., State University of New York at Oswego; M.S., Ph.D., Bowling Green State University
Professor of Biology; Program Director of Zoo Science
Science, Technology, Engineering and Mathematics
B.A., M.S., Truman State University; Ph.D., University of Arkansas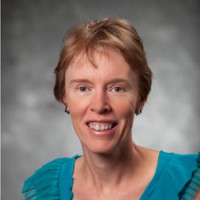 Professor of Mathematics; Division Chair of Science, Technology, Engineering and Mathematics
Science, Technology, Engineering and Mathematics
B.S., M.A., University of South Dakota; Ed.D., Nova Southeastern University