Wild About Zoo Science
Adventure awaits in our Zoo Science degree program. We blend traditional classroom coursework with hands-on courses at the award-winning Sedgwick County Zoo. Prepare for a zoological career by studying zoo keeping techniques, conservation practices, animal nutrition, and more.
Start your future in Zoo Science.
Program Highlights
Real-world knowledge. Supportive learning.
Because of it's special relationship with the Sedgwick County Zoo, the zoo science program at Friends University offers a mix of traditional college courses and specialized courses at the zoo giving practical hands-on experience with animal exhibits and zoo professionals.
Academic Resources
Access to library and academic support services
Interactive Classrooms
Collaborative instruction in interactive classroom environments
Passionate Faculty
Accessible educators with zoological experience
Hands-On Experience
Work onsite at the accredited Sedgwick County Zoo
Networking
Networking opportunities with established zoo professionals
Career Services
Helpful career guidance
"It was amazing. I got to work with a number of zoos in South Africa. I had the privilege of learning how African zoos are operated. I got to learn from them as well as share my knowledge of zoos and animal husbandry that I learned from my experiences in U.S. zoos and at Friends University."

Michael Clifford, Zoo Science Graduate
Exclusive Programs
You're closer than you think.
Zoo Science Practicum
Leave the classroom and gain hands-on experience working with zoo professionals at Sedgwick County Zoo. You'll choose an area of the zoo, where you'll spend one semester learning about the animals and their habitat. You'll also gain hands-on experience in animal husbandry, exhibit maintenance and animal enrichment.
Is Zoo Science the same as Zoology?
When people think of animals and education programs at the college level, they probably think of zoology. Is Zoo Science the same thing? Not really. It is worth taking a moment to understand the difference and finding out what potential careers you can go into with a Zoo Science bachelors degree from Friends University.
Featured Faculty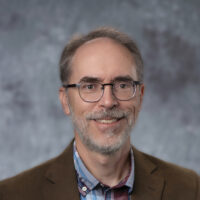 Professor of Biology; Program Director of Zoo Science
Science, Technology, Engineering and Mathematics
B.A., M.S., Truman State University; Ph.D., University of Arkansas