Mission Statement: The MSFT Program embodies core Quaker values while engaging students on an educational journey of personal and professional transformation to affect change in the lives of those they will serve.
Friends University offers a unique opportunity to study the profession of marriage and family therapy with on-ground classes in Wichita or Kansas City. With locations in the two largest metropolitan areas in the state of Kansas, we're able to offer plenty of exciting internship opportunities as part of this degree program. In addition, both of these locations offer great shopping, dining, cultural opportunities and more!
Marriage and family therapy is an ideal profession for those who value helping others discover positive change in the midst of personal and relationship struggles. A family therapy degree at Friends University prepares you with the theoretical, clinical, multicultural and interpersonal competencies for eventual licensure and practice as a Marriage and Family Therapy mental health professional. Some of the places current Marriage and Family Therapy graduates are working include Affiliated Family Counselors; Bedford Therapy Group; Mirror, Inc. and Valley Hope.
Join us for one of our Master of Family Therapy Information Nights in Wichita and Kansas City
The MSFT program trains students in the context of a relational and systemic perspective and strives to produce ethically sound clinicians who are competent in multicultural, theoretical, clinical, and interpersonal domains.
Psychotherapy with individuals, couples and families all require specialized knowledge and training as well as personal inspiration. Our COAMFTE (Commission on Accreditation for Marriage and Family Therapy Education) accredited program offers extensive training and experience providing care to others in personal distress. Each year advanced students in the program collectively provide more than 10,000 hours of relational services to individuals, couples and families. In this, we believe we have created a unique graduate training experience that offers you these practices and more.
View the Student Achievement Criteria Data
The Master of Science in Family Therapy Program at Friends University is pleased to provide a public portfolio of program information in compliance with the Council for Higher Education Accreditation and the Commission on Accreditation for Marriage and Family Therapy Education. This information includes but is not limited to the MSFT program's mission statement, program goals, student learning outcomes, faculty information, demographic data, student achievement data, and policies and procedures supporting the Marriage and Family Therapy program at Friends University. To access the information, please select the following link to the MSFT LiveText Portfolio Management System (www.livetext.com), select the "visitor pass," and enter the following code: 340BA284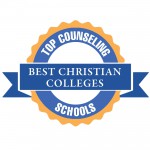 The marriage and family therapy graduate degree at Friends University is accredited by the Commission on Accreditation for Marriage and Family Therapy Education (COAMFTE) of the American Association of Marriage and Family Therapy (AAMFT), 112 S. Alfred St., Alexandria, VA 22314 (703-838-9808), coa@aamft.org. This degree program has also been named as one of the Top Christian Colleges for Master's in Counseling Degrees by Topcounselingschools.org. Schools were ranked based on Overall Degree Focus, Christian Counseling Coursework, Program Accreditation and Average Graduate Tuition. Friends University ranked 15th. More information regarding the ranking can be found at: www.topcounselingschools.org/best/christian-colleges-for-masters-in-counseling-degrees/.
Application Deadlines
The Friends University MSFT program has specific deadlines for applying. The following deadlines are for the 2018-2019 year:
Round 1 – Wichita – Thursday, Dec. 20, 2018
Round 2 – Wichita – Friday, March 29, 2019
Round 1 – Kansas City – Friday, Dec. 7, 2018
Round 2 – Kansas City – Friday, March 1, 2019
Interviews
Round 1 – Wichita – Feb. 25 & 26, 2019
Round 2 – Wichita – April 29 & 30, 2019
Round 1 – KC – Jan. 18, 2019
Round 2 – KC – April 5, 2019
The MSFT program at Friends is student-focused, it is professionally relevant, it is well-respected and it is a family.

Erin Cavanaugh, Family Therapy
Family Therapy Degree Brochure
Program Outcomes
Demonstrate awareness and regulation of self emotion.
Demonstrate awareness and regulation of self in interaction.
Demonstrate constructive response to difference.
Demonstrate the ability to promote therapeutic alliance.
Demonstrate the ability to use therapeutic influence constructively.
Demonstrate understanding of relevant conceptual knowledge.
Demonstrate application of relevant conceptual knowledge.
Demonstrate integration of multiple concept frameworks organized by systematic/relational orientation.
Initiate and assess treatment need.
Plan and facilitate research/theory informed intervention.
Evaluate progress and conclude treatment.
Utilize supervision and professional collaboration.
Follow legal, ethical and professional standards.
Course Requirements
View the courses required for a Master's degree in Master of Science in Family Therapy.
View Course Catalog
Career Options
A degree in Master of Science in Family Therapy can be used in more ways than you may think. Take a look at some of the potential careers that can result from this area of study.
Learn More
Graduate Student Career Development Plan
The path to your future career starts long before graduation. Learn what steps you need to take along the way to put you a step ahead.
Read More
Career Services
We're here to help. Get in touch with our Career Services team to prepare and plan for your future profession.
Get in Touch