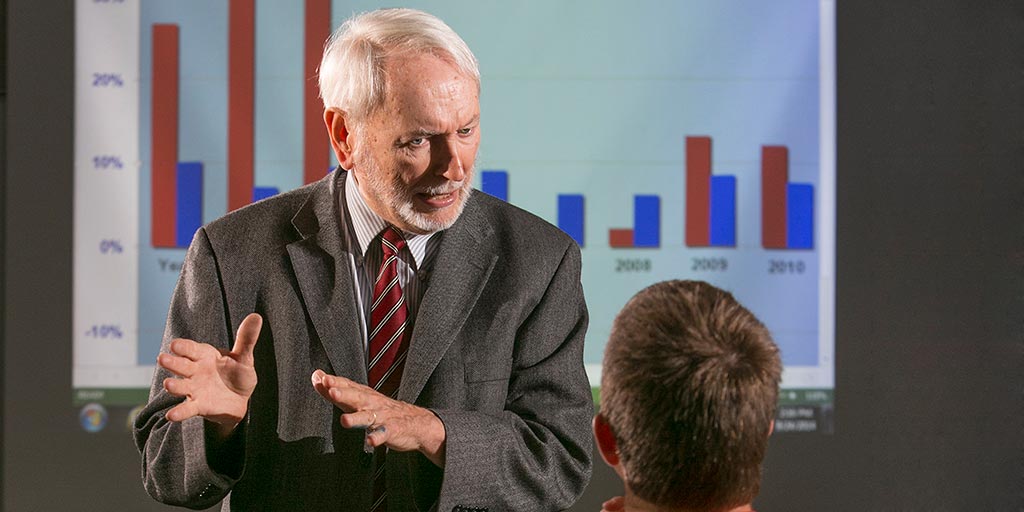 A degree in finance prepares students for a professional career in fields such as corporate or business finance, financial management in government and nonprofit organizations, financial planning, investments and banking. Preparation includes both technical knowledge and analytical skills, as well as the ability to apply and communicate results. The program will require students to master both the global and domestic dimensions of finance.
To achieve these objectives, coursework will feature problem-solving and analytical decision-making. Through case studies, simulations and optional trips to financial centers, students will make the transition from theory to practice. Current developments in the economy and in financial markets and institutions are emphasized to help you appreciate the complexities of financial and investment management.
I have to thank the good finance program of Friends University in which I gained a lot of skills and knowledge causing the German Federal Bank to offer me an internship and an amazing full time job after my graduation!

Pascal Wawrzinek, International Business and Finance Graduate, 2016
Candidates must complete 54 credit hours outside the Division of Business and Information Technology. A grade of 'C' or better must be earned in each division course applied to the major or minor.
Program Outcomes
Demonstrate the ability to value firms and judge financial policies through the analysis of financial and economic data.
Demonstrate the ability to do an analysis of a firm's financial health.
Demonstrate the knowledge and understanding of a bank's financial models through the comprehensive analysis of financial data.
Demonstrate the ability to communicate deliverables orally and in writing.
Course Requirements
View the courses required for a Bachelor's degree in Finance.
View Course Catalog
Academic Plan
Wondering where to start? This recommended schedule will help keep you on track, from your first semester to graduation.
Get Started
Career Options
A degree in Finance can be used in more ways than you may think. Take a look at some of the potential careers that can result from this area of study.
Learn More
4-Year Career Plan
The path to your future career starts long before graduation. Learn what steps you need to take along the way to put you a step ahead.
Read More
Career Services
We're here to help. Get in touch with our Career Services team to prepare and plan for your future profession.
Get in Touch