The world of music theatre performance
The music theatre degree is committed to preparing our students to be the triple threat necessary to succeed in today's world of music theatre performance.
Start your future in communications.
The music theatre degree is committed to preparing our students to be the triple threat necessary to succeed in today's world of music theatre performance. As an interdisciplinary degree, equal attention is given to vocal training, dance and acting.
An advantage of a smaller university is the student/teacher ratios allow the teacher to give more individual attention to their students. Another advantage is the ample opportunity students have to perform in dance, theatre and music theatre/opera productions, giving them plenty of options to hone their techniques and skills. Our students can also develop their strengths through opportunities to direct, choreograph and stage manage.
Being located in the Wichita/metro area is an excellent advantage for our music theatre students. Wichita offers multiple operating theaters and is home to Music Theatre of Wichita, one of the premier summer stock theaters in the nation. These many organizations provide various performing and internship opportunities in addition to the on campus performances.
Bringing in world-class guest choreographers, artists and teachers to work with our students each year provides important exposure to current trends and pedagogies in dance, singing and acting. As a testament to the quality of our productions, our recent production of The Mikado (2018) was awarded second place nationally by the National Opera Association for our division.
Program Outcomes:
Our student performers:
Exhibit continual development in singing skills and performance skills as a singer-actor/actor-singer.
Exhibit basic development of dance movement skills appropriate to musical theatre.
Exhibit thorough development of skills in acting.
Exhibit the ability to sight-sing at a high level of skill.
Demonstrate knowledge of history and development of music theatre and music theatre styles.
Will develop repertory and techniques for auditioning and will create an audition resume.
Will demonstrate an appreciation for performance through self-critique.
Course Requirements
View the courses required for a degree in Music Theatre.
View Course Catalog
Academic Plan
Wondering where to start? This recommended schedule will help keep you on track, from your first semester to graduation.
Get Started
Career Options
A degree in Music Theatre can be used in more ways than you may think. Take a look at some of the potential careers that can result from this area of study.
Learn More
4-Year Career Plan
The path to your future career starts long before graduation. Learn what steps you need to take along the way to put you a step ahead.
Read More
Career Services
We're here to help. Get in touch with our Career Services team to prepare and plan for your future profession.
Get in Touch
Music Theatre Events
Broadway, classical, world music and more! Known for stirring performances at home and abroad, the sounds of Friends University choirs range from the intimacy of the Jazz Vocal Ensemble to the majesty of the 200-voice Choral Union. Under the leadership of Dr. Dale Heidebrecht, Rolaine Hetherington and special guest conductors, the voices of Friends University are sure to inspire you!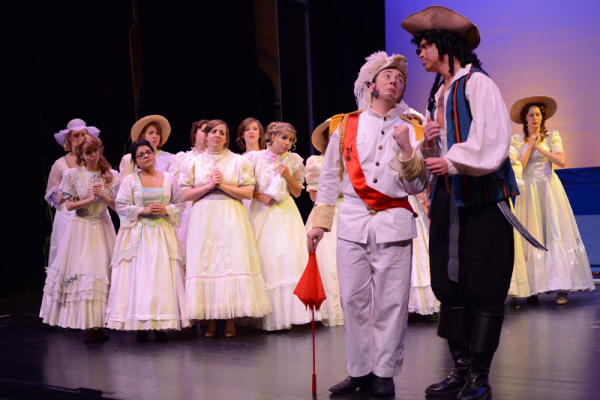 The Friends University Theatre Department presents an assortment of shows each season to entertain audiences of all ages. Come enjoy a theatre or music theatre production on one of our stages.
Featured Faculty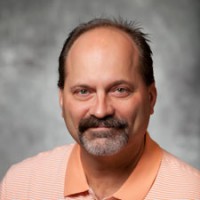 Assistant Professor of Drama and Media (directs theatre and media communications)
Fine Arts
B.A., Sterling College; M.A., Regent University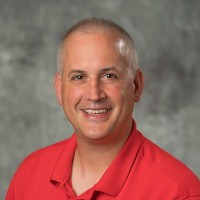 Associate Professor of Voice
Fine Arts
A.A., Hesston College; B.A., Goshen College; M.M., University of Cincinnati College-Conservatory of Music; Ph.D., University of Kansas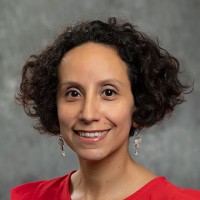 Assistant Professor of Dance; (directs Ballet program)
Fine Arts