Translate Your Future with a Spanish Degree
Have a love for the Spanish language? Friends University is one of the only universities in Kansas that offers a complete program in Spanish interpretation and translation. Allowing you to learn what you love while also giving you a professional edge.
Start your future in Spanish.
Program Highlights
Real-world knowledge. Supportive learning.
This program offers immersive learning in Spanish, supported by Friends University's knowledgeable faculty and helpful resources.
Academic Resources
Access to library and academic support services
Travel Opportunities
Trips to Spanish-speaking countries for immersive experience
Passionate Faculty
Accessible educators with real-world experience and expertise
Loan Repayment Assistance
Follow your passion without stressing about post-college debt. This degree program qualifies for the Loan Repayment Assistance Program through Friends University.
Study Abroad
Gain "cultural fluency" by living and studying in Spanish-speaking areas
Career Services
Helpful career guidance
Earn dual credits
Students may receive four to 16 credit hours for prior Spanish studies earned during high school if they complete a higher-level course at Friends with a "B" or better. Students who are already orally proficient in Spanish can receive retroactive credit for up to three conversation courses. This could provide the opportunity to finish the program early and spend time studying abroad in a Spanish-speaking culture.
Concentrations
See the World Differently
Our Spanish program offers a focus on translation and interpretation. Students within the program want to:
Make themselves more marketable to potential employers
Serve others at the local, national and international levels
Travel outside of the U.S. to learn about other cultures and discover their true potential as world citizens
Share their love of Spanish language and culture with others
"You sé que cuando el tiempo se acerca para empezar a buscar y encontrar su universidad perfecta, hay muchas preguntas y surgen muchas dudas. Tengo que decirles que recibi mucha ayuda y mucho apoyo de los consejeros de la Universidad de Friends. ¡Era excepcional!"

Sarita Castillo, Spanish
"From studying abroad to making tamales in community centers, the Spanish program at Friends University provided me with some wonderful opportunities that have broadened my perspectives, nurtured my curiosity, and have given me a confidence to step into something that is bigger than myself."

Nathan Nonhof, Spanish
"My professors have furnished me with the tools to connect with others on multiple levels and thrive in an unfamiliar atmosphere."

Samantha Billings, Spanish
Exclusive Programs
A Flair for Spanish
Latino Leaders
Incoming freshmen of Hispanic descent can apply for the Latino Leaders program. This mentorship and leadership program provides high-performing Hispanic students the opportunity to excel at Friends University and beyond. Students receive a $2,500 scholarship in addition to other scholarships they may receive for academics, athletics, fine arts, and more.
Sigma Delta Pi National Collegiate Spanish Honor Society
Kappa Phi is the Friends University chapter of Sigma Delta Pi, the national Spanish honor society. This invaluable resource provides students with opportunities to practice their studies and continue learning about diverse cultures. Out of 600+ chapters, the Kappa Phi chapter has won best national chapter 14 times based on its variety of activities.
Hispanic American Leadership Organization (HALO)
The Hispanic American Leadership Organization (HALO) is dedicated to promoting Hispanic culture and awareness within the Wichita and Friends University communities. The organization also functions as a support system for Hispanic students who currently attend or plan to attend the university. HALO at Friends University is very active on campus and in the Wichita community; members also develop leadership skills by attending conferences in other states as well.
In The News
Friends University HALO students selected to be interns at United States Hispanic Leadership Institute
A group of Friends University Hispanic American Leadership Organization (HALO) student delegates have been selected as volunteer interns at the 38th National United States Hispanic Leadership Institute (USHLI) Conference in Chicago from Feb. 20-23. The USHLI has become the premier Hispanic leadership conference in the nation and an award-winning non-profit organization.
Featured Faculty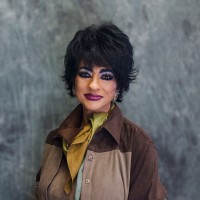 Assistant Professor of Spanish
Theology & Humanities
M.A., Friends University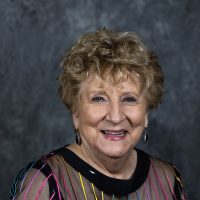 Professor of Spanish; Program Director: Foreign Language
Theology & Humanities
B.A., University of Texas; M.Ed., M.A., Ph.D., Wichita State University