Earn your degree in politics and history
A broad understanding of people can be acquired by studying major events in history, which impacts the way we live today.
History and Politics
Start your future in history and politics.
The History and Politics major aims to instruct students on the historical and political dimensions of their own citizenship, and sharpen their ability to contribute meaningfully to the never-ending struggle to understand and improve the conditions of their fellow human beings and societies in which they live. Specifically, this degree provides students with the fundamental historical and political awareness that all knowledgeable citizens need, preparing them for opportunities they will professionally require.
Program Outcomes
Demonstrate an understanding of the essential events, trends, and ideas that have shaped the political, economic, and cultural history of the United States and other countries around the world.
Show competence in the practical and theoretical requirements of research, writing, and communication in the fields of History and Politics.
Apply one's skill in research, writing and communication to the ongoing obligations of being a historically informed citizen, capable of participation in the United States and in other countries around the world.
Academic Plan
Wondering where to start? This recommended schedule will help keep you on track, from your first semester to
graduation.
Get Started
Career Options
A degree in History and Politics can be used in more ways than you may think. Take a look at some of the potential careers that can result from this area of
study.
Learn More
4-Year Career Plan
The path to your future career starts long before graduation. Learn what steps you need to take along the way to put you a step
ahead.
Read More
Career Services
We're here to help. Get in touch with our Career Services team to prepare and plan for your future
profession.
Get in Touch
Featured Faculty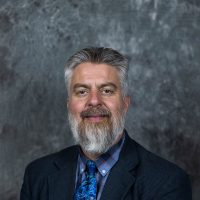 Professor of Political Science; Program Director: Honors Program; Model UN Sponsor
Social and Behavioral Sciences
B.A., M.A., Brigham Young University; Ph.D., Catholic University of America