Leaders in the classroom.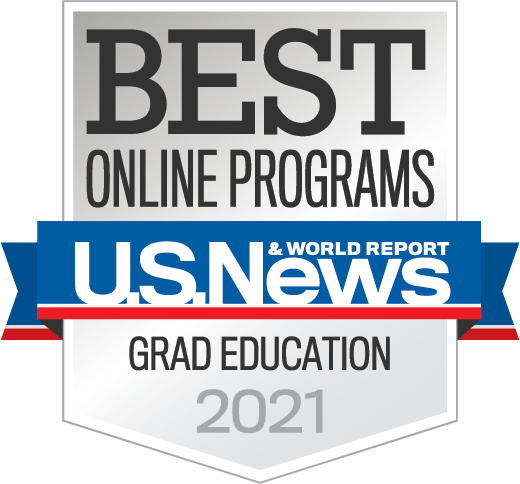 Hone your skills as an educator with a Master of Education degree. You'll receive advanced training in classroom instruction and student learning, discovering how to engage students at every level and from diverse backgrounds.
Apply for the inclusion Fellowship!
Earn your master's in education.
Program Highlights
Real-world knowledge. Supportive learning.
This program focuses on practical application of teaching and learning best practice and teacher leadership—all supported by Friends University's knowledgeable faculty and helpful resources.
Academic Resources
Access to library and academic support services
Interactive Classrooms
Collaborative instruction in interactive classroom environments
Passionate Faculty
Accessible educators with real-world experience and expertise
Hands-On Application
Implement education techniques in a real-world classroom environment
Networking
Networking opportunities with alumni and education professionals
Career Services
Helpful career guidance
Learn on campus or online.
Majors
Focus Areas
Choose from two tracks within the Master of Education degree:
METL: Master of Education in Teaching & Learning
Specialize in best methods for delivering meaningful feedback in the classroom. Learn how to create engaging curriculum for students in pre-k through 12th grade, and discover how to better communicate and collaborate with colleagues. Each graduate student pairs with a faculty advisor to design an individualized plan for a relevant and applicable research study. Most METL courses are offered in eight-week timeframes, either on campus or online.
P-12: Special Education High Incidence
This program is for you if already possess a teaching license and want to teach pre-K through 12th grade students with high-incidence disabilities. You'll learn how to adapt curriculum to fit the needs of all students. This licensure track will allow you to complete the Kansas Department of Education licensure requirements.
This program is approved by the Kansas State Department of Education and accredited by the Council for the Accreditation of Educator Preparation (CAEP). Enrollees learn best practices for working with disabled students, including:
Addressing disabled students
Constructing individualized instructional strategies
Creating positive social and environmental interactions
Conducting assessments of learning, behavior and environment
Communicating and collaborating with professionals, family members and community members
Optional Concentration in Dyslexia and Literacy Interventionist
Friends University and the Fundamental Learning Center (FLC) have joined forces to effectively prepare teachers to teach those with reading difficulties. The joint partnership will allow teachers pursuing their Master of Education at Friends University to apply their elective hours toward the new Dyslexia and Literacy Interventionist Concentration. Beginning summer 2020, specific graduate credit courses will be offered through FLC. Every school needs a Dyslexia and Literacy Interventionist. Be the one who makes an impact on the success of your students.
"I am glad that I took the leap to get my Master's degree from Friends University. The assignments, discussions, and content I am learning pertains to the everyday classroom. My professors are knowledgeable and strive to meet the needs of the teachers they are educating. It is crazy to think I will have my Master's degree in one year's time. I can't wait to see where my journey takes me!"

Amber Navarro, USD 253
"Friends University made me feel welcome from day one. Even though I was completing my classes online I feel like the teachers took their time to get to know me and really worked with me. The class sizes were smaller which made learning together ideal. I loved that I was able to choose the workshops that I wanted. I loved my experience and never had any problems. In fact I loved it so much that I convinced three other teachers from my school to join! They are so excited and cannot wait to get started!"

Brandi Siebenaler, USD 253
"I loved all of the faculty members who taught the courses! Even being strictly online, I feel that I was able to develop relationships with the professors and other students. The feedback and support from the professors is incredible!"

Sara Huck, METL, Shawnee Mission School District
"After visiting campus, I chose Friends University, because I wanted a program that was thorough, yet moved at a quick pace, and was not overwhelming. I soon realized the instructors are always available when needed, and they are first-rate. The program caters to busy teachers, and the course work is practical and applicable."

Don Luthi, METL Graduate, Special Education teacher USD 305
"I absolutely think this was a good investment! The material I learned has already been put into place in my classroom with ease and the student reactions have been awesome. It also allowed me to achieve a goal that I have had for myself for a long time!"

Lori Moshier, METL Graduate, Instructor
"One of my biggest frustrations is completing work that I don't think I will ever need later in life – "busy work". With this program, essentially everything was directly applicable, because the assignments were flexible enough to directly fit into my current teaching."

Brian Skinner, METL Graduate, Special Education teacher USD 373
Exclusive Programs
You're closer than you think.
Save $2,400 on your graduate degree.
As a teacher, you've got many demands on your time – and your budget. We offer a program to deliver our master's degree at your school. When your school district forms a partnership with Friends University, you secure a tuition discount. We even increase the discount if you start the program with 11 other teachers.
Featured Faculty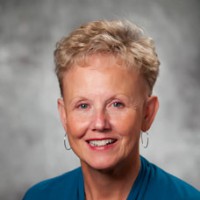 Assistant Professor of Education
Education
B.A., Wichita State University; M.A., Friends University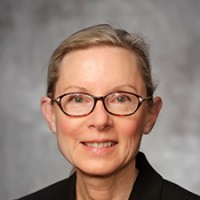 Professor of Education & Psychology; Director, Master of Education in Teaching & Learning and Master of Education in Special Education
B.S., Friends University; M.Ed., Wichita State University; Ph.D., Kansas State University