A graduate degree in half the time
Friends University's 4+1 program allows students from various majors to start earning credits toward a master's degree while they are still enrolled in an undergraduate program. Earn up to 15 graduate credit hours that count toward BOTH your undergraduate degree as well as accelerate your master's degree program for a faster, cost-effective way to earn a master's degree. If you're thinking about pursuing a master's immediately following your bachelor's this option might be the right choice for you.
4+1 Program
Earn your graduate degree.
Program Highlights
A graduate degree in half the time
Our 4+1 program allows students from various majors to earn both a bachelor's degree and a master's degree in just five years.
Save Time and Money
With the 4+1 graduate program, you can save time and money getting your master's degree.
No GMAT or GRE required
No GMAT or GRE required.
Flexibility and convenience
On campus, online or real-time virtual classes.
Help every step of the way
Your advisors and academic success coach will guide you through the program.
Complete your master's degree sooner
As an undergraduate you can earn 3 -15 credits hours toward a graduate degree.
Great options
Multiple master's degrees to choose from.
Contact Information
For more information and questions regarding classes, scheduling, and advising, contact Amanda Root at amanda_root@friends.edu, or call 316-295-5664. For more information or questions regarding applying and acceptance to graduate school contact adult admissions at adultrecruitment@friends.edu or 316-295-5300.
Business Options
Education Options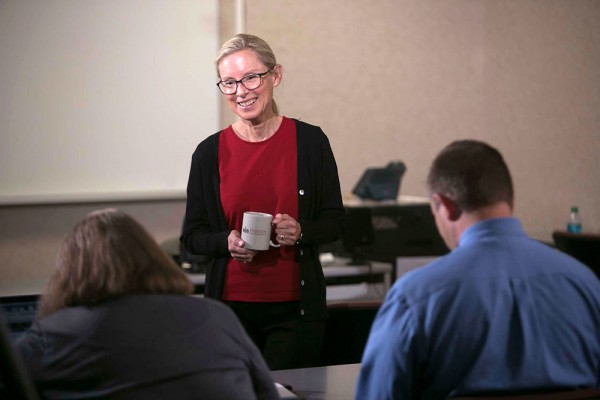 The new METL degree program includes a revised, cutting-edge core focused on the common core, learning, performance and assessment. Beyond the core, you will select 12 workshops from more than 100 potential choices to fully customize the remainder of the program of study.